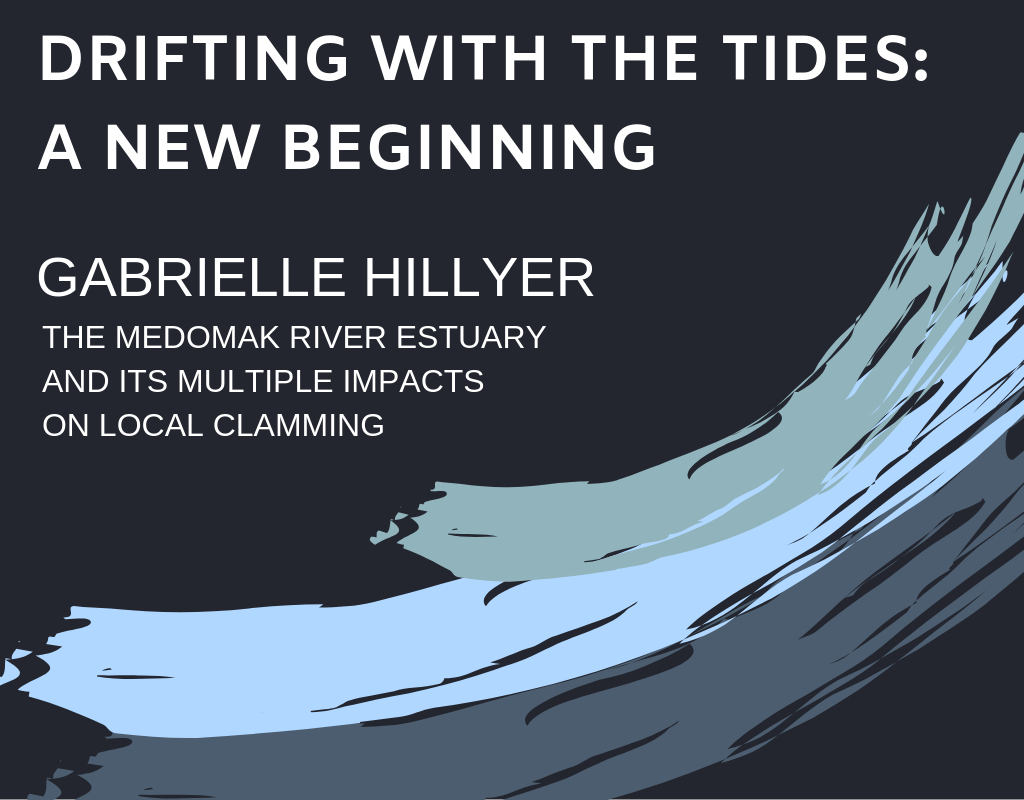 Hillyer studies Medomak river estuary and impacts on clamming community
Graduate Student Spotlight: Gabrielle Hillyer, Diana Davis Spencer Scholar
Gabrielle Hillyer is a duel-degree major in oceanography and marine policy. With support from the UMS Research Reinvestment Fund she has focused her research on the Medomak river estuary and its multiple impacts on local clamming.
Her innovative research aims to understand the ability of the estuary to flush out harmful bacteria. This can close down clam flats for a nine-day period in cases of rainfall of over an inch. Hillyer's stakeholder-driven research also looks into the economic impacts of clam flat closures on the clamming community.
Her research results will be featured in reports from the Maine Department of Marine Resources (DMR), the Maine Department of Environmental Protection and the Medomak Task Force. Hillyer intends to expand this project further when she starts her doctoral program in Ecology and Environmental Sciences at UMaine, after receiving her master's degree.
To read more about her research supported by the Senator George J. Mitchell Center for Sustainability Solutions, please visit their website, linked below.