Order Nanocellulose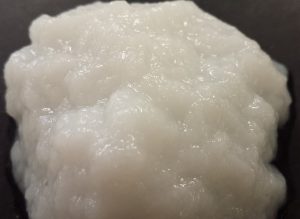 The Process Development Center offers nanocellulose samples for sale to businesses, laboratories and non-profit organizations. We are currently manufacturing cellulose nanofibrils (CNF) at our groundbreaking nanomaterial pilot plant, which are available to buy in both slurry and spray-dried form.
The PDC is also distributing cellulose nanocrystals (CNC) manufactured at the U.S. Forest Products Laboratory (FPL). These nanocrystals are available as an 11.8% slurry, and in both freeze-dried and spray-dried forms. In the near future we will carry a number of other types of nanocellulose, in both slurry and dry forms.
To learn more about the properties of the nanomaterials sold by the PDC, review our Nanocellulose Spec Sheets and Safety Data Sheets.
If you would like to purchase a sample, fill in our Nanocellulose Request Form. The form can be e-mailed to us at umaine.pdc@maine.edu or faxed to us at 207-581-4174. Please note that in addition to the cost of the sample, there are additional shipping and handling charges. If you have any technical questions, feel free to contact us.