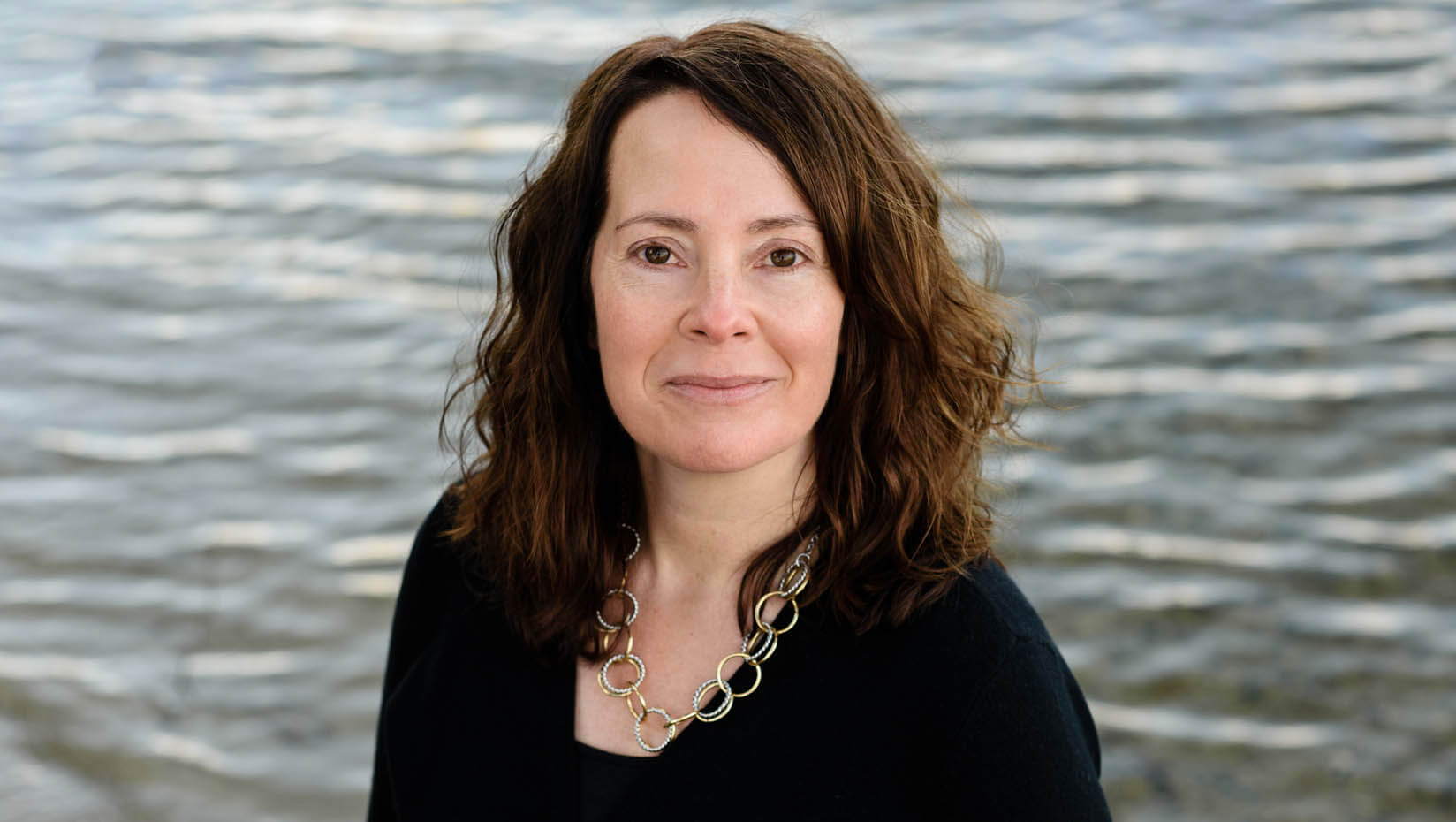 Saros named 2023 Fulbright Distinguished Arctic Scholar
Jasmine Saros, professor of paleolimnology and lake ecology at the University of Maine School of Biology and Ecology and the Climate Change Institute, has been named the 2023 Fulbright Distinguished Arctic Scholar, one of most prestigious appointments in the Fulbright Scholar Program.
The 2023 Fulbright Distinguished Arctic Scholar award supports research and teaching within areas that are relevant to understanding of the Arctic and High North regions. Scholars are expected to engage with faculty inside and outside the host institution, give public lectures and lead seminars, as well as supervise and mentor master's and Ph.D. candidates.
From Sept. 1 through early December, Saros will study Arctic freshwater security in collaboration with Western Norway University of Applied Sciences. Saros' research will focus on newly formed glacially fed lakes near the Jostedal Glacier and above the Arctic Circle in Norway to better understand their role in biogeochemical cycles and the hazards presented by the systems. With rapid glacial recession, more than 360 new glacially fed lakes have formed in the last 20 years in Norway.
"Glacial lakes are broadly important across the Arctic. Recent studies quantifying the widespread growth of glacial lakes in Norway underscore the importance of these systems for Arctic freshwater security, and how they can serve as a model of glacial lake patterns and processes more broadly," says Saros.
Jacob Yde, professor at the Western Norway University of Applied Sciences Department of Environmental Sciences, will be Saros' host for the duration of the appointment. Ansley Grider, one of Saros' graduate students in the National Science Foundation Systems Approaches to Understanding and Navigating the New Arctic (SAUNNA) National Research Traineeship (NRT) program, will assist with the research as part of her thesis. Saros will also facilitate a graduate seminar that will connect the UMaine Arctic Research Forum, a graduate seminar held every fall, with students in Norway.
"I am excited to join a community of Fulbright scholars focused on fostering cooperation and collaboration across countries, and to have the opportunity to conduct research and teaching along with my Norwegian colleagues," says Saros, who co-leads the international working group, the Kangerlussuaq International Research Network (KaIRN), that focuses on recent climate-driven environmental changes in the West Greenland ice sheet, and terrestrial and aquatic ecosystems.
Contact: Sam Schipani, samantha.schipani@maine.edu