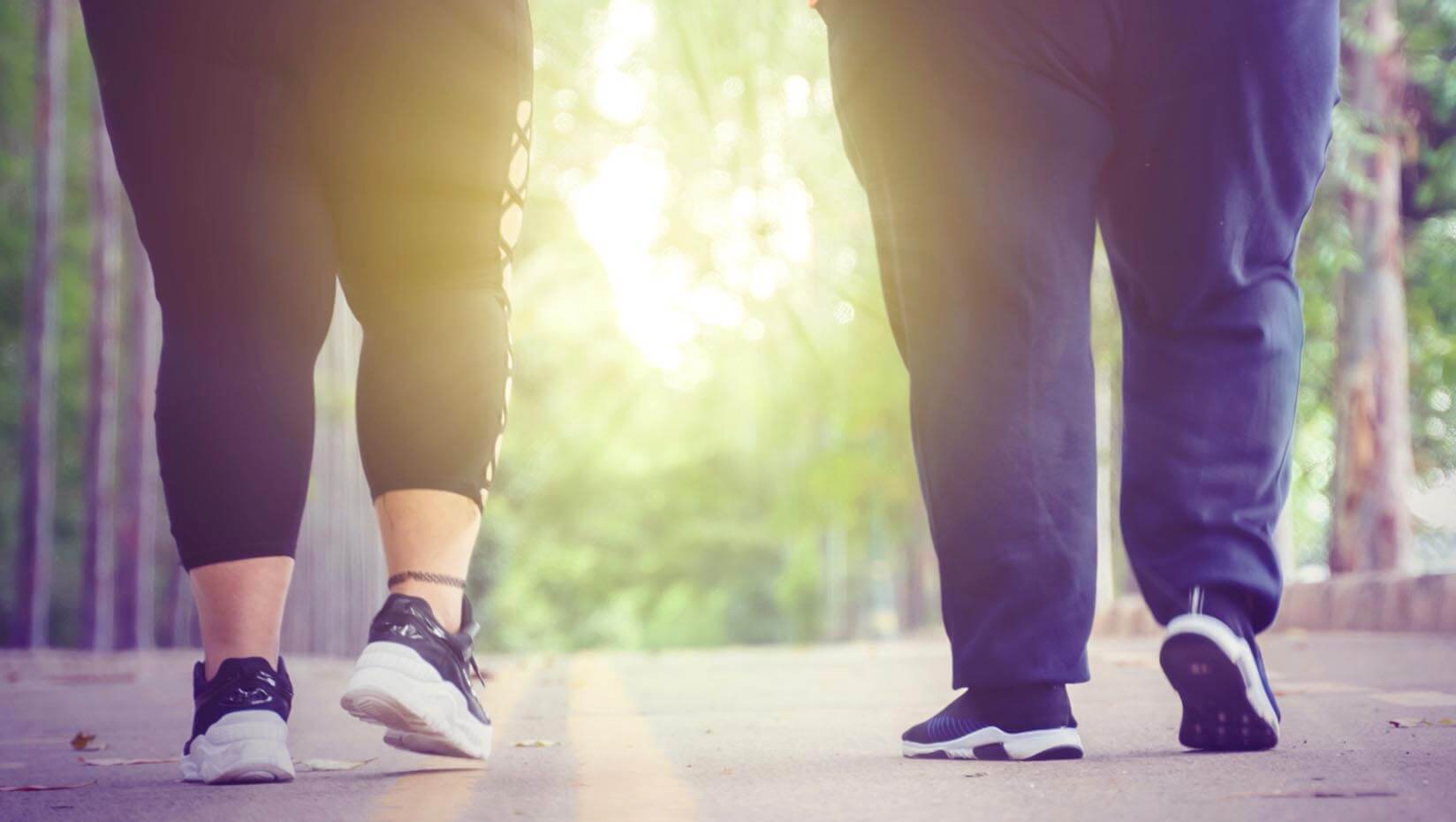 Policymakers can do more to help manage obesity in Maine, UMaine researchers say
In light of the pandemic, addressing conditions like obesity that can lead to higher rates of hospitalizations and death is more important than ever. According to researchers from the University of Maine School of Nursing, the key to managing the obesity epidemic in Maine lies in better state and federal policies and incentives, as well as more accessible health information to empower individuals to act.
The worldwide prevalence of children who are affected by excess weight or obesity nearly quadrupled between 1975 and 2016. Maine is facing a health crisis from the high prevalence of obesity, which is further complicated by social, economic and cultural factors, like the state's aging population, high poverty rate and low health literacy.
Obesity is known as a comorbid condition, or one that creates a chronic inflammatory response that makes a person more likely to suffer from poor health outcomes when exposed to other inflammatory conditions like viruses.
Individuals who are obese are more likely to die when they contract a novel virus, like the SARS-CoV-2 virus or H1N1, or swine flu, which experienced a global outbreak in 2009. The COVID-19 pandemic made the risks of obesity even more relevant, as hospitalizations tripled for obese COVID-19 patients.
Genetics and social factors like geographic location, access to social services and socioeconomic status can predispose an individual to obesity, but measures can also be taken to manage the comorbid condition.
In a newly published perspective for the American Society of Microbiology journal, Kathryn Robinson, assistant professor of nursing, and Deborah Saber, associate professor of nursing, argue that new initiatives and revised policies are needed to address the crisis in Maine.
"This is important because we need to optimize the health of our population to prepare for future infectious outbreaks," says Saber.
First, they suggest more state health incentives. State-led services covered COVID-19 tests and vaccinations, for example, but little has been done with the focus on addressing the obesity epidemic. Virtual opportunities are also needed to provide education to rural areas, as well as financial grants for those living in poverty and struggling with food security.
Second, Robinson and Saber recommend that employers in Maine incentivize healthy living. Some employers already have programs that promote mental health and nonsmoking with financial rewards and cost savings. Additional programs could focus on healthy eating and weight management. They also recommend replacing high sugar and fat options in vending machines with healthy snacks, catering cafeteria foods towards healthy eating and offering educational campaigns to promote healthy weights through workplaces.
Third, the state should take better advantage of federal incentives and initiatives to grow and distribute healthy foods. During the pandemic, the U.S. Department of Agriculture covered certification and education expenses to farms producing certified organic or transitioning to organic farms. Also, a licensing law agreement with the federal program, the Child and Adult Care Food Program provides nutritious meals and snacks to children and adults in their care through federal funding but only about 45% of licensed childcare programs in Maine utilized the program in 2021.
Maine health care agencies promote a healthier lifestyle through "Healthy People 2020," a federal government prevention agenda for "building a healthier nation" by increasing public awareness and education surrounding physical activity and tracking the proportion individuals with obesity, but prioritizing factors like the geographic location, available social services and socioeconomic status of individuals in vulnerable communities will help better tailor such programs to the needs of Maine.
"The pandemic demonstrated that Maine has the capacity to quickly adapt in times of crisis, and has the infrastructure to support promotion of wellness. We'd like to see more organizations at the local, state, and federal level provide wellness initiatives and incentives to the Maine people," says Robinson.
Finally, individuals need to feel empowered to take responsibility for their health and wellness. While governing bodies can do more to increase health literacy among Mainers, individuals should feel empowered to make well-informed health decisions. Digital health literacy could help, increasing access to electronic sources such as websites and gaining access to personal health information will provide quicker involvement. Consumers have easily accessible and free healthy opportunities, they may be motivated to participate.
Novel infections like COVID-19 will continue to emerge in the future. Addressing the obesity crisis in a multi-dimensional way needs to be at the forefront of Maine's health care.
"We hope to see a proactive approach to building and maintaining health rather than a reactive approach to regaining health," says Saber.
Contact: Margaret Nagle, nagle@maine.edu