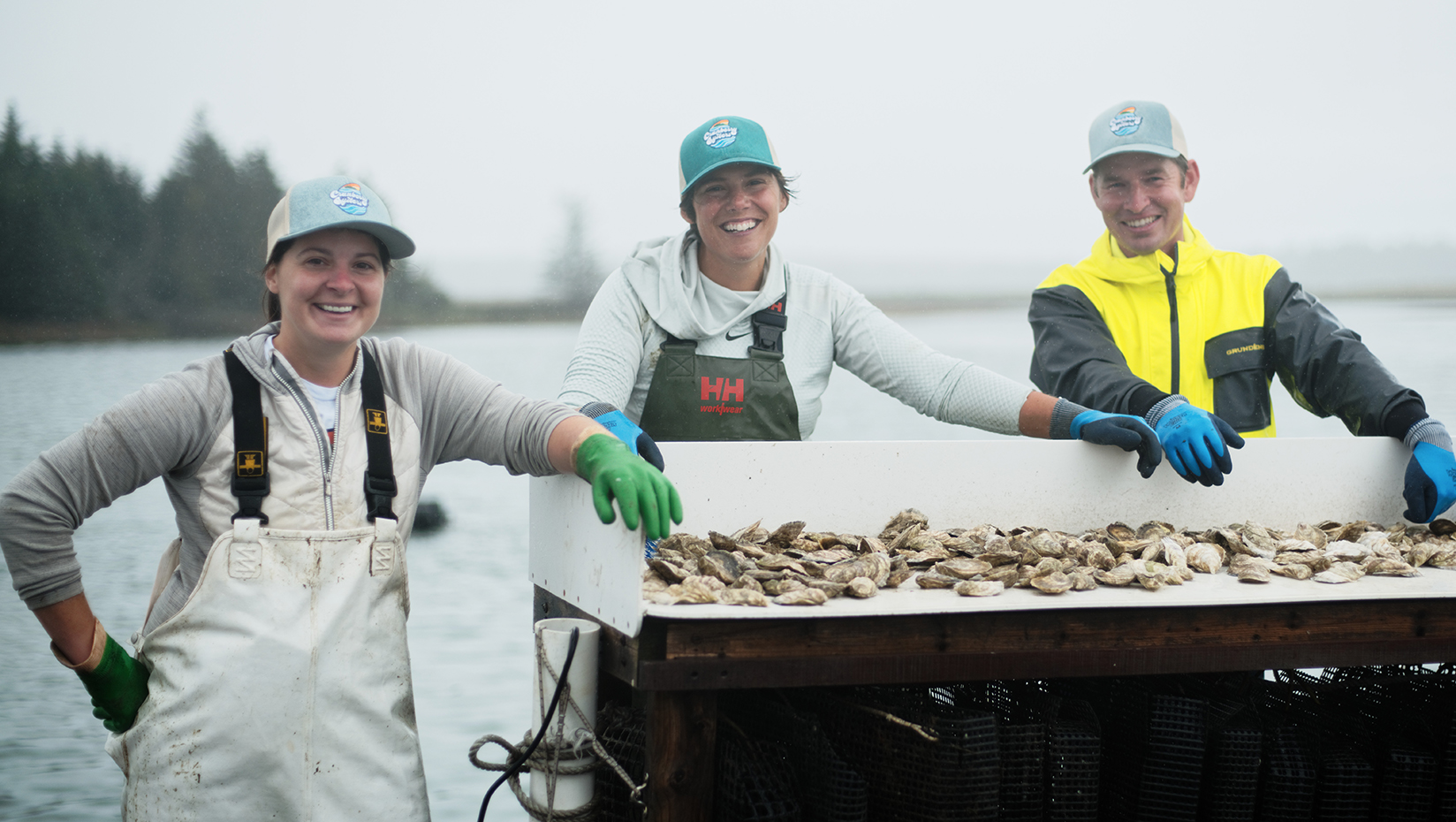 New 10-year roadmap released as guide to future of Maine's aquaculture sector
The Maine Aquaculture Roadmap, 2022–2032, a 10-year plan that proposes four major goals and identifies over $15 million in estimated resources needed to strengthen Maine's aquaculture sector and working waterfronts over the next decade, was released Jan. 25 by Maine Sea Grant at the University of Maine and the Maine Aquaculture Association on behalf of the Maine Aquaculture Hub.
In recent years, Maine's aquaculture sector has been steadily growing and its total economic impact has nearly tripled — from $50 million in 2007 to $137 million in 2014, according to the latest Maine Aquaculture Economic Impact Report. Sustainable aquaculture has tremendous potential to bolster the state's coastal economy, providing good jobs, local food security and diversification opportunities for working waterfront families.
"Our aquaculture industry is a vital and growing part of our state's coastal economy, supporting millions of dollars of economic value and thousands of jobs from Eastport to York," said Heather Johnson, commissioner of the Maine Department of Economic and Community Development. "The Roadmap will provide critically important guidance for an industry that represents a key to the future prosperity of Maine's coastal communities."
The Roadmap was developed with feedback from approximately 150 stakeholders representing nearly 100 organizations and companies operating in Maine's marine economy. The full Roadmap can be viewed online here.
The full news release announcing the Maine Aquaculture Roadmap, 2022–2032 is posted on the Maine Aquaculture Association website.
Contact: Heather Sandusky, heather.sadusky@maine.edu