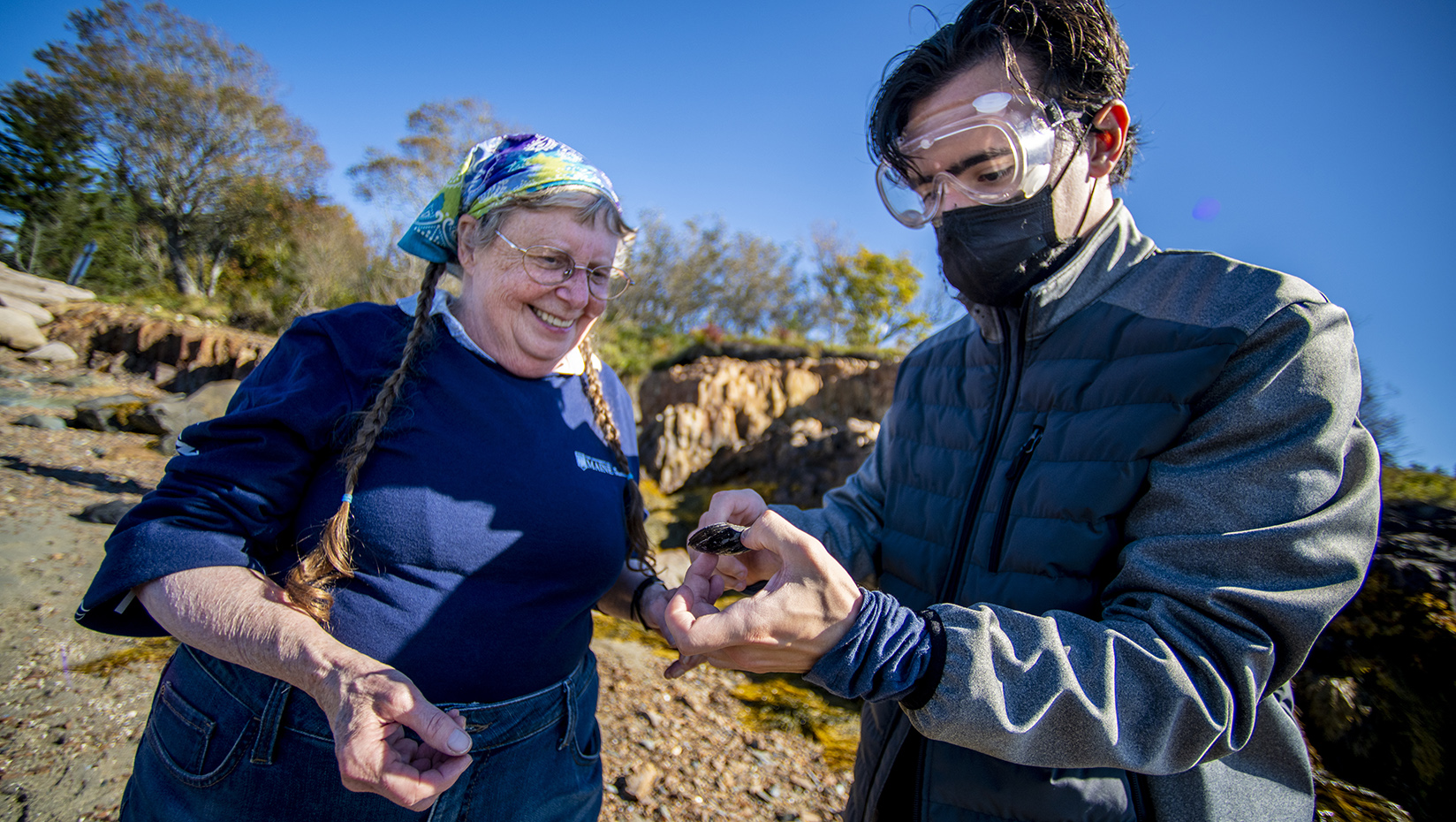 UMaine strives for global marine leadership
More than 150 stakeholders expected in blue economy discussion hosted by UMaine MARINE
University of Maine President Joan Ferrini-Mundy will welcome more than 150 researchers, policy makers and coastal community partners to a blue economy virtual discussion at 12:30 p.m. on Nov. 18. The event will focus on the challenges and opportunities for Maine in the blue economy and how Maine's public research university factors into solutions.
Heather Johnson, commissioner of the Maine Department of Economic and Community Development, will be among the panelists. She is featured in a video framing the blue economy conversation with Patrick Kehiler, commissioner of the Maine Department of Marine Resources, and other stakeholders. View the blue economy framing video at this link.
Registration for UMaine MARINE's blue economy discussion is free and open to the public. Visit the event announcement to learn more about the program and panelists, and to register for the event.
"Maine has nearly 3,500 miles of coastline and some of the world's most pristine and valuable freshwater resources," says Ferrini-Mundy. "We have tremendous opportunities in the blue economy and Maine's public research university is committed to providing the science and graduates needed to make our state a global marine leader."
The UMaine MARINE Initiative encompasses more than 110 marine-oriented researchers in more than 36 units. UMaine researchers conducted and contributed to more than $75 million in global research projects last year (FY20), including $13 million in direct research at UMaine campuses and centers.
The initiative also includes one of Maine's fastest-growing academic units, the UMaine School of Marine Sciences, which has seen an enrollment growth of 32% over five years. The 420 students who enrolled in fall 2021 are contributing to marine-related research and preparing to provide Maine communities and industries the support needed to make Maine a global marine leader.
Visit the UMaine MARINE by the numbers infographic details to learn more.
Contact: Dan Demeritt, 207.441.6962; dan.demeritt@maine.edu