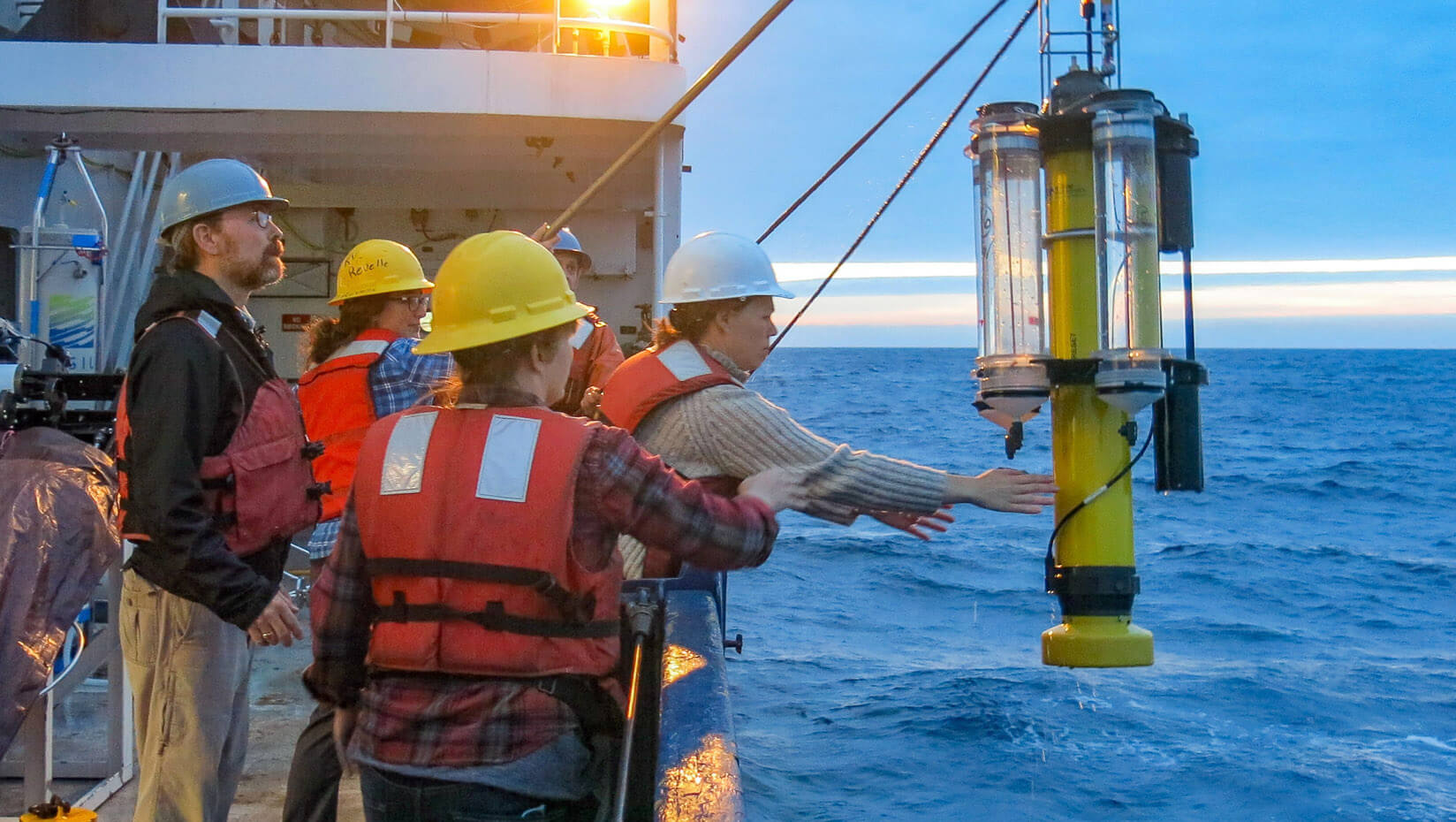 Estapa to discuss links between ocean life, future climate in DMC webinar
Margaret Estapa will talk about "Untangling the links between ocean life, the global carbon cycle, and future climate" at 10:30 a.m. Friday, July 24, during a free webinar hosted by the University of Maine Darling Marine Center in Walpole.
The assistant professor of geosciences at Skidmore College in upstate New York will soon be an assistant professor of chemical oceanography in the UMaine School of Marine Sciences based at the DMC.
Her research has focused on oceanic biogeochemical processes in open ocean, coastal and benthic environments, with funding support from NASA, the National Science Foundation and Woods Hole Oceanographic Institution.
She conducts extensive field observations at sea, often hundreds of miles from the coast, then validates those measurements with painstaking laboratory work that leverages cutting-edge chemistry.
During the webinar, Estapa will discuss how "the global ocean acts as a sponge for atmospheric carbon dioxide, including human emissions, and how the ocean will influence carbon uptake in the future."
This virtual seminar will be the second in the DMC's three-part summer science summer series. DMC Director Heather Leslie will provide the summer's third opportunity Aug. 7 for people to learn about current marine science and policy topics in which UMaine researchers and students are actively engaged, in Maine and beyond.
Visit the DMC website for a full description of the talk and to register for the webinar.