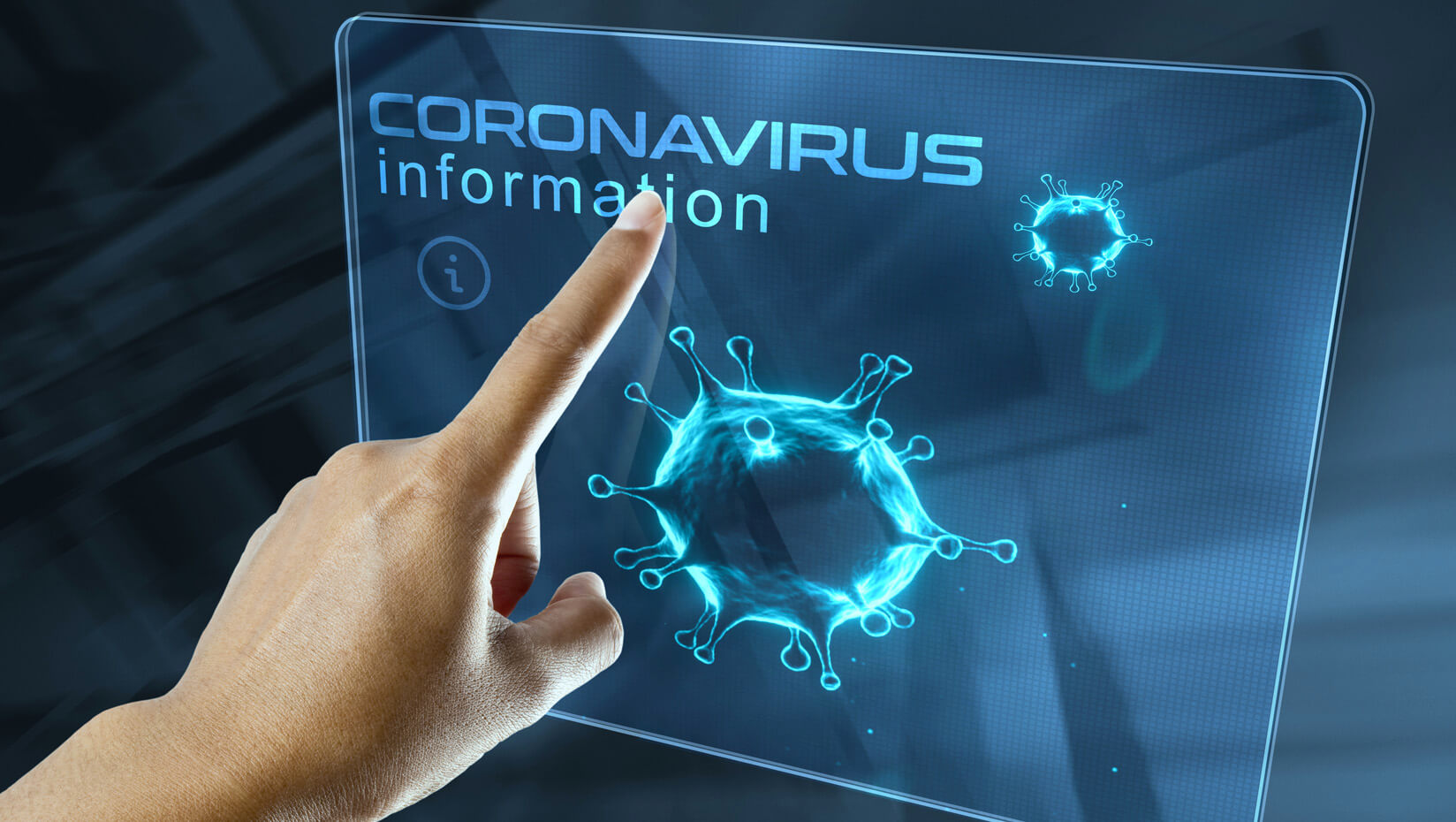 UMaine aids Bangor Public Health by providing vetted coronavirus research, updates
Efforts to monitor and combat the coronavirus outbreak have produced a barrage of new information daily, some of which can be contradictory or incorrect. A group of University of Maine professors and students is helping the city of Bangor Public Health & Community Services Department navigate the pandemic by sending updates backed by science that they review and compile.
Kristy Townsend, an associate professor of neurobiology, and Melissa Maginnis, an assistant professor of microbiology, lead a coalition of 11 undergraduate and graduate student volunteers who are assisting in the effort remotely from their homes. The students collate and evaluate new coronavirus research, government regulations and case figures alongside detailed answers to common questions about the outbreak. Townsend and Maginnis vet the information and submit it to Bangor Public Health.
"The information provided by professors Townsend and Maginnis and their team have been invaluable to the Public Health department and their community partners," says Patty Hamiliton, director for Bangor Public Health. "Having this expert team research questions and respond with answers based in science helps us navigate this quickly changing pandemic. The bulletins created by the team are shared with the Healthcare unified command and we are all very appreciative of the work and willingness to step in and assist at this important time."
The UMaine team has been working on the initiative since March 23, with a goal to supply information briefs to Bangor Public Health every two to three days. Those briefs are available online.
"It's such an important initiative because you can really experience an information overload during the pandemic," Maginnis says. "I think it's really confusing for people to try to work through all of the conflicting information. Even scientists struggle to keep up with all of the information and weed through counter articles."
The team has tackled several different facets of the outbreak, answering questions about how COVID-19 spreads, how it can affect the respiratory system, progress toward vaccines or antiviral medications, whether those who recovered could become reinfected and more. Responses to inquiries about these topics are broken down into series of bullet points to make digesting the information easier.
"We're trying to keep to the topics that are at the forefront of people's minds, and what they might get conflicting or misinformation about that we can help clarify," Townsend says.
The initiative not only helps a public organization that provides essential services, but also serves as an educational experience for the student volunteers at a time when they cannot access the Townsend and Maginnis labs as usual to perform research.
Townsend said analyzing and compiling research and news articles refines students' ability to cross-check and communicate pertinent information to the general public. The professors want each student to follow updates about a specific aspect of the pandemic that complements their individual skill sets so they can become an expert on that particular topic.
Ashleigh Beaulieu, graduate student of molecular and biomedical science from Hermon, Maine, has not only provided "the majority of the updates" thus far, but also designed a table of results from a study the group shared in one of its informational packets, Townsend says. The study, published in the New England Journal of Medicine, described how long the virus can stay and remain infectious on different surfaces.
"It's really awesome to see students jump in and be willing to help," Maginnis says.
Urgent inquiries for information from Bangor Public Health prompt a rapid response from the team. For example, somebody asked whether they could contract COVID-19 by swimming in an indoor pool, so the group did same-day research on the United States Centers for Disease Control and Prevention guidance, Townsend says. According to CDC, no evidence of the virus spreading to people through pools and hottubs has been found, and appropriate operation, maintenance, and disinfection should remove or inactivate the virus.
Sources of information used by the students and professors range from the state and federal CDC and the World Health Organization, to reports from scientific and medical journals such as the Journal of the American Medical Association, the Lancet and the New England Journal of Medicine, and a few news outlets.
Not all the questions currently have answers due to limited research or ongoing investigation. Maginnis and Townsend also share this with the health agency.
"The job of a scientist is to help clarify where information is lacking and what we just don't know enough about," Townsend says.
The group's initiative with Bangor Public Health coincides with the efforts of a UMaine innovation team that is helping evaluate and develop solutions to the shortages of supplies and challenges faced by Maine's health care centers since the beginning of the COVID-19 pandemic.
Contact: Marcus Wolf, marcus.wolf@maine.edu