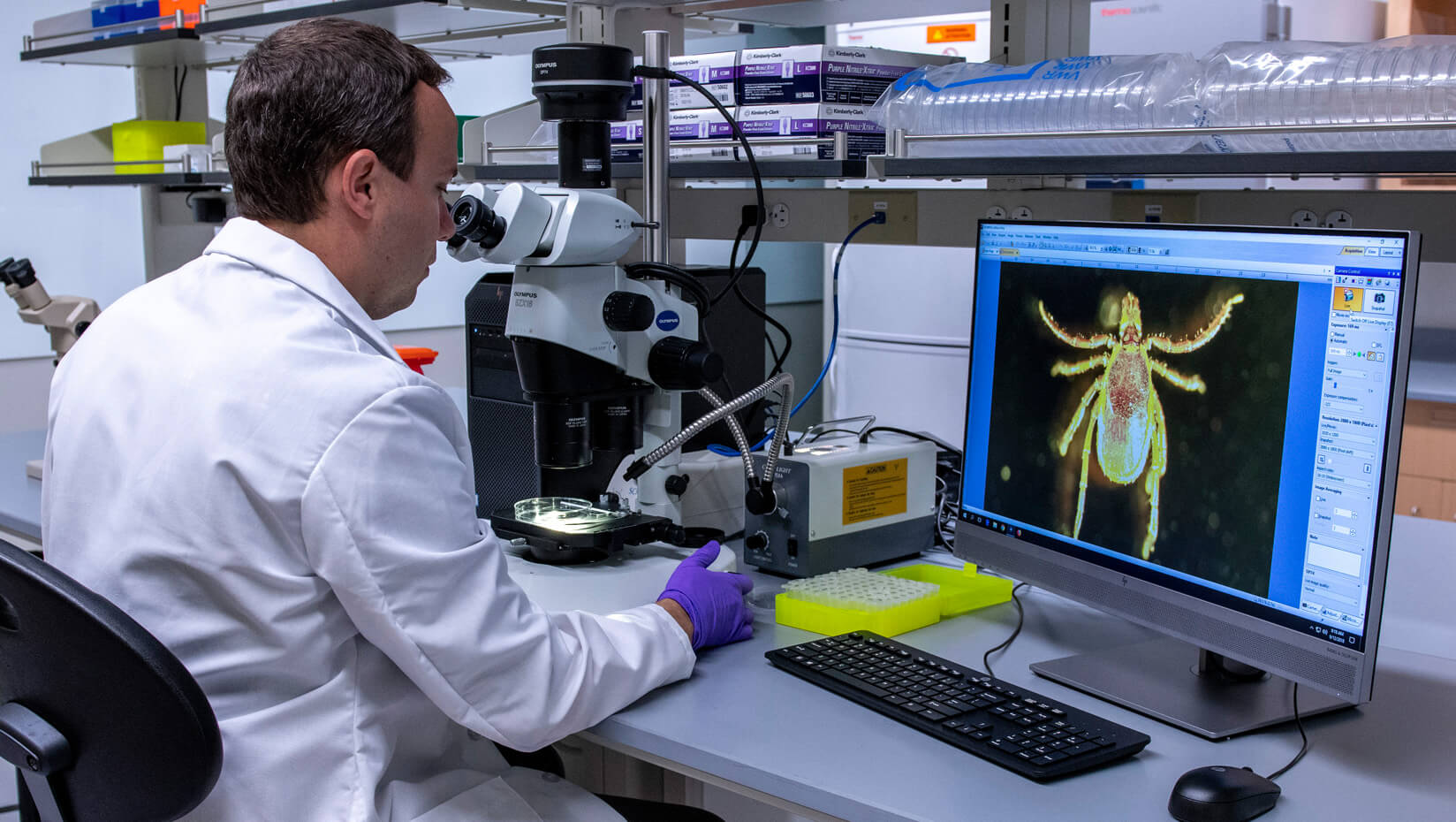 Ticks found in all 16 counties of Maine; 39% of tested ticks had Lyme
Thirty-nine percent of deer ticks tested in 2019 by the University of Maine Cooperative Extension Tick Lab were positive for Lyme disease, according to the Tick Surveillance Program Annual Report.
A total of 2,697 ticks were submitted last year to the lab; samples came from each of the state's 16 counties and from 358 towns. The first sample arrived April 1 and the last Dec. 30. Of all the submitted ticks, 727 (38.2%) were found on people after they had been gardening or doing yardwork.
People in Cumberland County submitted the most ticks (347) for identification and testing (328).
Combating tick-associated threats relies on an integrated approach — monitoring tick populations, reducing tick and host habitat, managing ticks and their wildlife hosts, and widespread educational outreach, wrote UMaine Extension authors Griffin Dill and Tom Rounsville, who prepared the 16-page report.
The Tick Lab is striving to learn about the geographic spread of ticks and tick-borne disease in the state and to provide information about the risk of encountering ticks.
The report also includes information about tick feeding sites on the human body, activity risk factors, and pathogen testing results by county.
Questions can be directed to tickID@maine.edu. To learn more about the lab, how to submit a tick, or managing ticks, visit the Cooperative Extension Tick Lab website.
Contact: Beth Staples, 207.581.3777, beth.staples@maine.edu