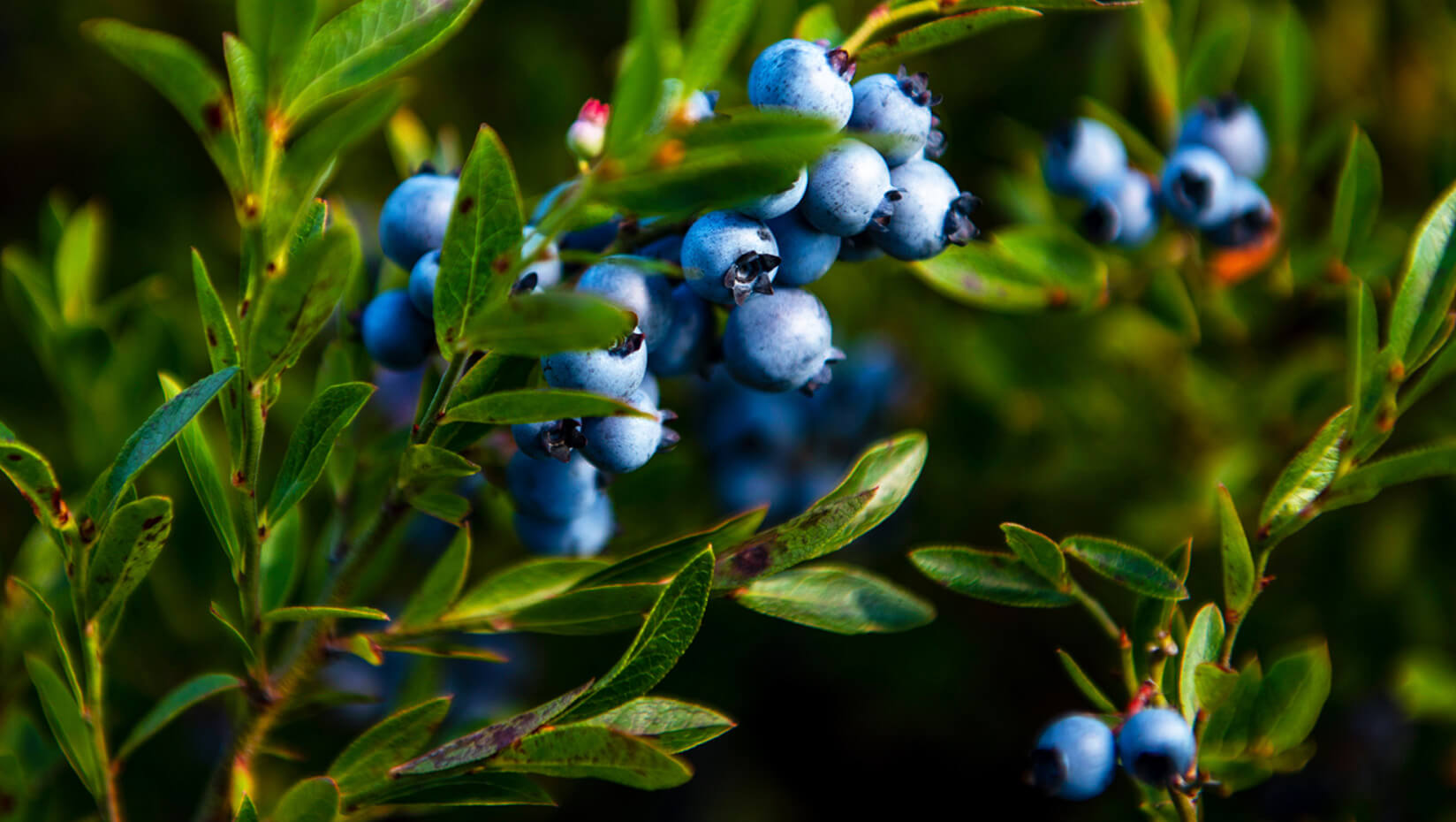 Wound-healing treatment using wild blueberries receives MTI grant
University of Maine professor of clinical nutrition Dorothy Klimis-Zacas has been awarded a $25,000 grant from the Maine Technology Institute (MTI) to support research into the wound-healing properties of bioactive compounds found in Maine wild blueberries.
Klimis-Zacas has been researching the favorable effects of wild blueberries on human health for more than 20 years. Her recent work focuses on two classes of compounds extracted from wild blueberries — anthocyanins and phenolic acids — that have documented benefits in the treatment of chronic diseases.
Specifically, Klimis-Zacas has found that phenolic acids extracted from wild blueberries significantly promote cell migration and the speed of wound closure. Research on this topic was published last year in the Journal of Cellular Biochemistry and the journal Nutrients, with a third manuscript under review for publication. All three papers are co-authored by former Ph.D. student Panagiotis Tsakiroglou as part of his doctoral research. A patent for the extracts and methods used in this research is pending.
Klimis-Zacas' research has potential to contribute to the field of wound healing and skin regeneration, including the treatment of burns and chronic diabetic wounds. Diabetic patients are prone to reduced blood flow to their extremities, which often results in impaired wound healing, infirmity, increased health care costs and lower quality of life.
The MTI grant will support Klimis-Zacas' efforts to develop a biomedical product prototype with embedded bioactive compounds for the commercial marketplace. These funds serve as a partial match to a $40,000 UMaine Medicine Seed Grant she received, which is dedicated to funding preclinical studies into this technology. The Wild Blueberry Association of North America and the USDA's National Institute of Food and Agriculture also have supported the research.
Klimis-Zacas has partnered with Dr. James Weber, UMaine associate professor of animal and veterinary sciences, and doctoral student Natalie VandenAkker, to develop a path to commercialization. The team participated in UMaine's I-Corps program in spring 2019, a six-week workshop funded by the National Science Foundation that focuses on identifying market opportunities for STEM-based research.
The team also was recently accepted into the spring cohort of the Maine Innovation, Research and Technology Accelerator (MIRTA), the university's commercialization accelerator. MIRTA is an intensive program that guides participants through market and intellectual property analysis to develop a business model and, ultimately, a commercialization plan with a strategy for bringing the research to market. This could include starting a company, licensing to an existing company, or forming an extended research collaboration with an industry partner.
Contact: Margaret Nagle, 207.581.3845