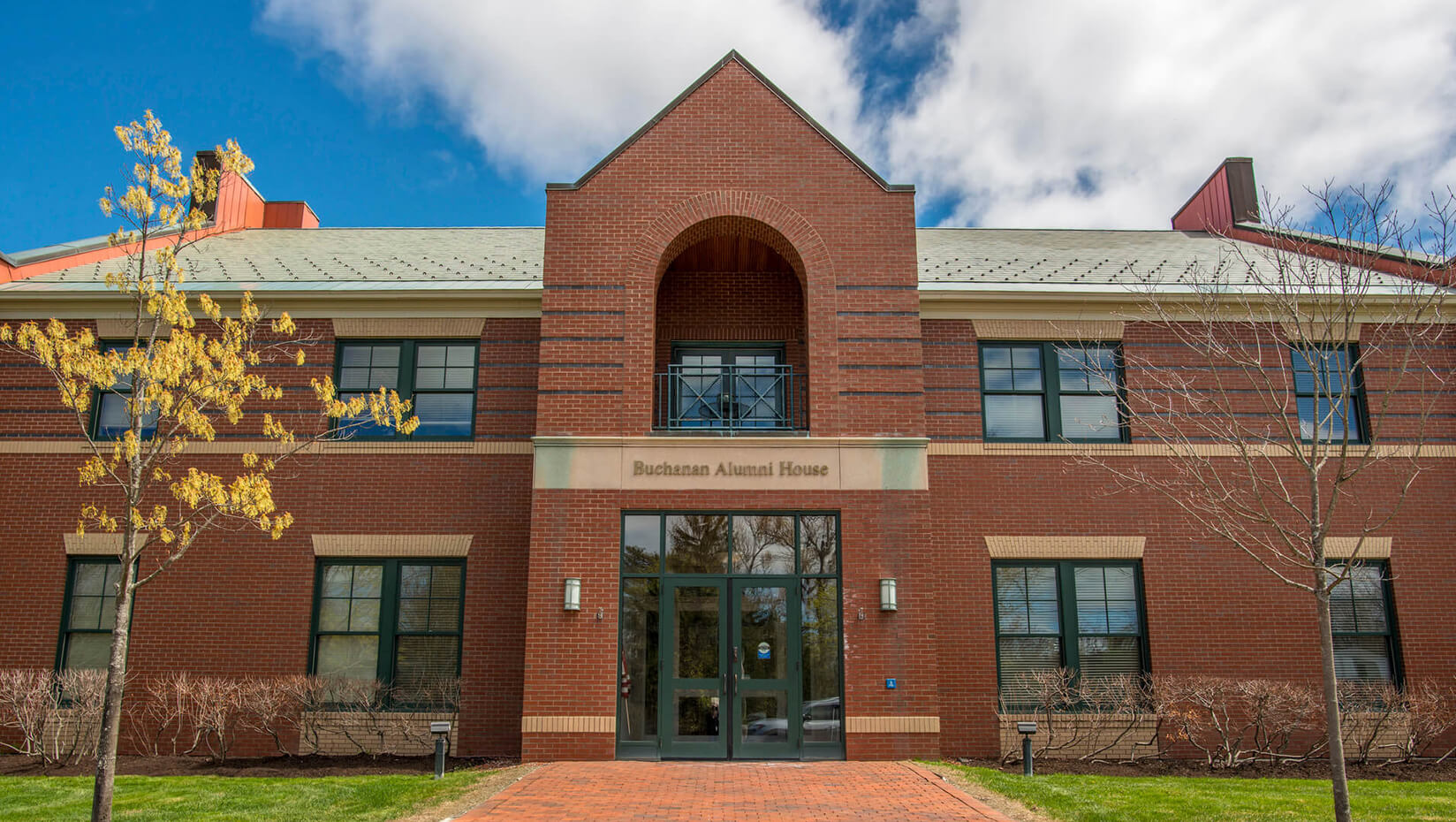 Sandra Caron selected 2019 Distinguished Maine Professor
Sandra Caron is the recipient of the University of Maine Alumni Association's 2019 Distinguished Maine Professor Award that recognizes the highest qualities of teaching, research and public service.
The UMaine professor of family relations and human sexuality is a "triple threat," says Timothy Reagan, dean of the College of Education and Human Development. In addition to being an outstanding educator and extremely productive and gifted scholar, Reagan says Caron is an active, valued citizen on campus and beyond.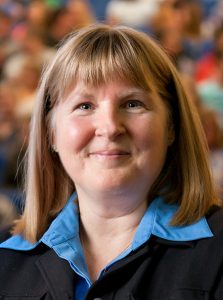 Since joining the faculty in 1988, Caron has taught more than 25,000 students. These days, about 1,000 students annually enroll in her courses in family studies and human sexuality.
Caron, who also is a member of the Women's, Gender, and Sexuality Studies faculty, says that fundamental to her teaching "is the belief that every human being must be genuinely respected and valued for what he or she is — a worthy person, who is in the process of becoming."
She uses films, music, guest lecturers, panels and participatory projects to make classes engaging and relevant. Caron also portrays historical figures in class, including Queen Victoria talking about the history of sexuality, and Margaret Sanger discussing birth control. And to alleviate anxiety before finals, Caron has enlisted skydivers and the Pride of Maine Black Bear Marching Band to deliver the exams.
Elizabeth Allan, professor of higher education, says that over the years Caron has eagerly embraced and pioneered new technologies — including teaching on ITV (Instructional Television) and online, as well as utilizing clickers in the classroom to enhance student engagement and encourage active learning.
When developing courses, Caron is committed to incorporating the experiences of minorities, non-Western cultures and women of all social and ethnic origins.
Her creative and forward-thinking educational approaches have been recognized on multiple occasions over three decades — including a University of Maine Presidential Outstanding Teaching Award in 1998 to a Faculty Excellence Award from the University of Maine Alumni Association in 2017.
Caron's class evaluations are among the highest in the College of Education and Human Development, Reagan says. One student recently wrote, "Dr. Caron is the most dynamic, provocative and inclusive educator on this campus."
Alumna Danielle Gluckman says Caron is the reason she has such a strong passion for health education and reproductive health, and is the reason she applied to graduate school.
"I admire … Dr. Caron's involvement in her students' academic and professional growth," says Gluckman, a 2018 graduate pursuing a master's degree in human development. "After listening to what a student is looking for, Dr. Caron offers realistic ideas and resources for further training or schooling, and will often get in touch with professionals in the field wherever the student plans to live."
Alumna Jennifer Schlenker says Caron's enthusiasm, knowledge and genuine care for students are unparalleled.
"Her concern and encouragement for my intellectual and personal endeavors have enabled me to explore academic and career opportunities that otherwise would not have been possible," Schlenker says.
In addition to Caron's considerable teaching responsibilities, she has chaired more than 50 graduate committees and served on more than 100 thesis and dissertation committees.
Allan calls Caron's research productivity nothing short of extraordinary, especially in light of her demanding teaching and advising load.
Caron's research and nearly 50 scholarly publications have focused primarily on the social-sexual development of young people. For 30 years, she has surveyed UMaine students about their sexual attitudes and behaviors to track trends.
Caron has written several books, including "The Sex Lives of College Students," "Birds and Bees and more," "Sex Around the World," and "Sex Matters for College Students." She also co-wrote three guides to help novices understand the basics of football and hockey.
For two decades, Caron wrote a weekly Q&A column in The Maine Campus titled "Sex Matters," which became the longest running column on sexuality in a campus newspaper. She also hosted a radio show by the same name on WMEB, the campus radio station. Caron continues to host a national website, collegesextalk.com.
Allan credits Caron, a UMaine alumna, with devoting countless hours to projects that advance a more inclusive and socially just campus and society.
A sampling of the committees on which she has served during the last 30 years include: LGBTQ & Allies Council, Sexual Assault & Violence Prevention, Faculty Senate, Associated Faculties of the University of Maine, Wilson Center for Spiritual Exploration and Multifaith Dialogue, Athletic Advisory Board, and the Pi Beta Phi Alumni Committee. In recognition of her dedication and service, Caron was presented the Presidential Public Service Award in 2002.
Caron's contributions "emerge in many big and small ways because they are just part of who she is — whether it's organizing a massive group to break a Guinness World Record, cheering UMaine athletes at the field or rink, or organizing a rotational dinner party for all the faculty and staff in Merrill Hall — her energy is boundless and her commitment to UMaine is unwavering," Allan says.
Brenda Power, the 1999 Distinguished Maine Professor and founder of Choice Literacy, says Caron "always has time, energy and heart for any living being in need," from providing expert advice about reporting suspected child abuse to caring for cats at a rural shelter.
Those quiet contributions — which aren't cited and cannot be quantified — "for desperate folks who may have nowhere else to go, … may be her greatest legacy," writes Power in her nomination letter.
Caron, a licensed clinical professional counselor, also founded three nationally recognized peer education programs: Athletes for Sexual Responsibility, Male Athletes Against Violence, and the Greek Peer Educator Program.
Among her numerous community distinctions are the Mabel Sine Wadsworth Women's Health Achievement Award in 2013 for her lifelong contributions to sexual and reproductive health, and the Maine Family Planning Association's Margaret Vaughn Award in 1999 for Outstanding Contribution to Sexuality in Maine.
David Townsend, professor of oceanography and the 2006 winner of the award, says, "Quite simply, her qualifications, record of performance, devotion to her profession, and overall probity as pertains to this prestigious award are unmatched by any other member of our faculty."
The UMaine classes of 1942 and 2002 sponsor the award. In addition to a $4,200 prize, Caron will receive a blazer and a pewter medallion, funded by the Class of 1942. Caron will be honored at the Alumni Achievement Awards dinner and celebration April 5 at Wells Conference Center.
Contact: Beth Staples, 207.581.3777