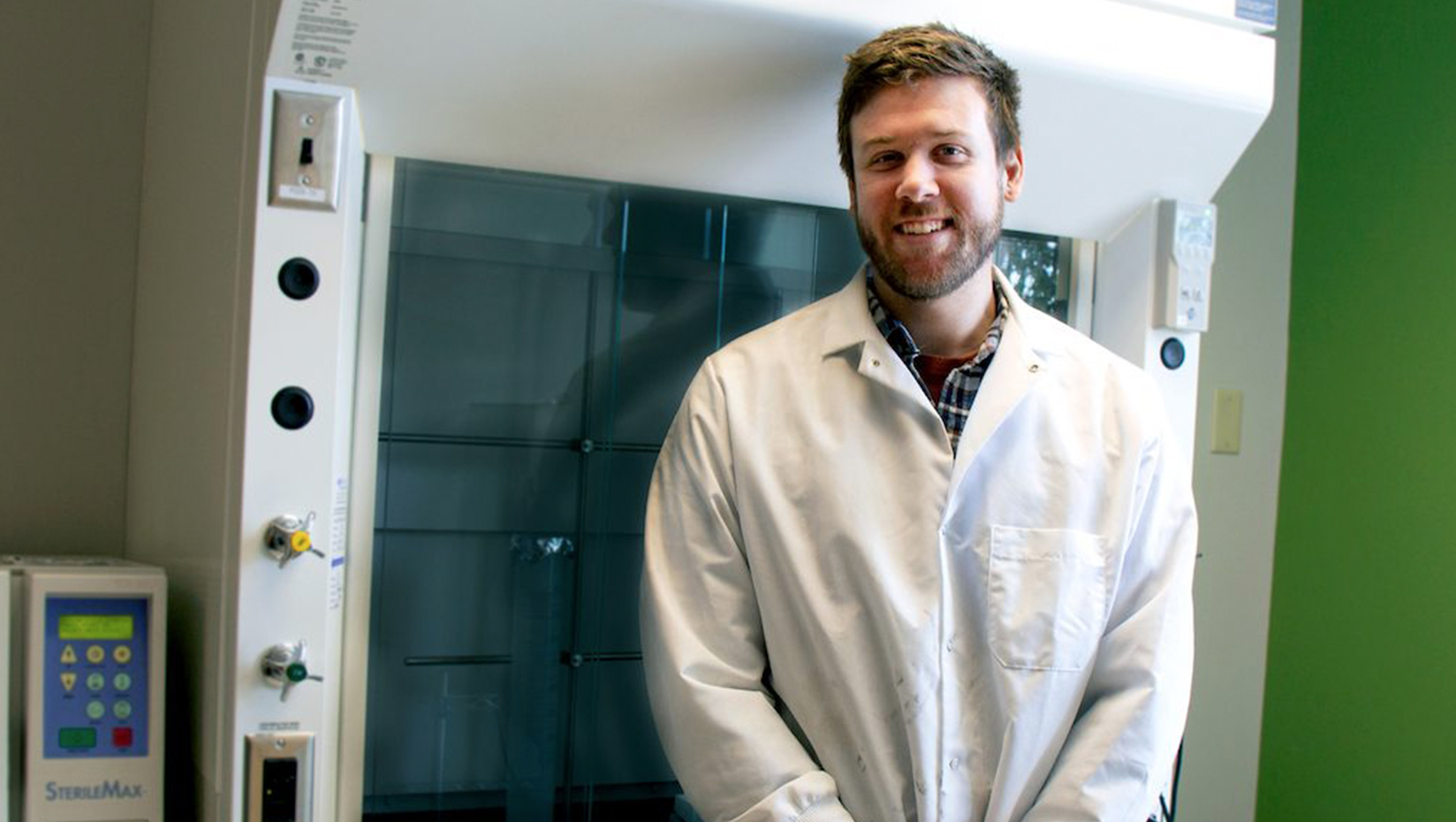 Jonathan Bomar: Graduate student puts his heart into cardiac research
Jonathan Bomar joined the University of Maine Graduate School of Biomedical Science and Engineering in 2014 after earning undergraduate degrees in geological sciences and psychology at Michigan State University.
His current research examines how stem cells become heart muscle. The goal of his dissertation is to engineer therapeutic heart tissue in a lab.
He envisions his research leading to "stem cell Band-Aids" — or patches of stem cells grown in Petri dishes that could replace damaged heart cells. The healthy cells, he says, would incorporate their way into the heart and begin to contract.
Bomar conducts his research at FIRST, the Frontier Institute for Research in Sensor Technologies, formerly known as the Laboratory for Surface Science & Technology (LASST).
He wants more students to become aware of the opportunities and resources for biomedical engineering research at UMaine.
"Many people don't know that FIRST has biological research happening here," Bomar says. "It is a highly collaborative facility and you don't have to be in engineering to work here. You could be a chemist or biologist and use the same equipment to produce new technology."
The full profile on Bomar is on the UMaine Research website.
Contact: Christel Peters, 581.3571