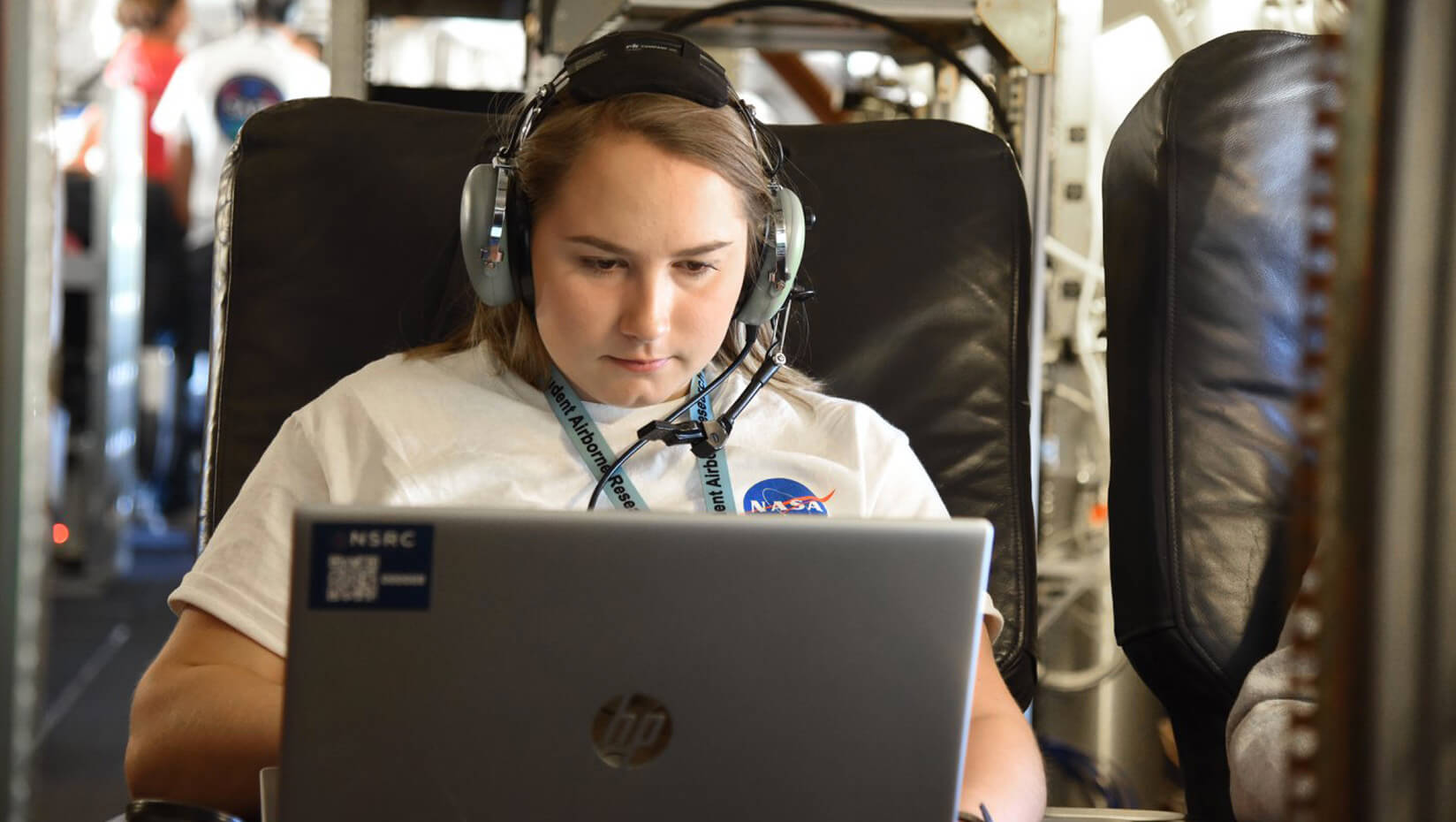 Social media spotlight: Laura Paye
Hometown: Westfield, Massachusetts
Laura Paye is a rising senior is pursuing degrees in marine science and environmental science. This summer, she's taking part in the eight-week NASA Student Airborne Research Program.
"I spent two weeks in Palmdale, California participating in airborne missions at NASA's Armstrong Flight Research Center. I was on three flights, going all over the state of California in the NASA DC-8 aircraft, measuring emissions and taking remote sensing data. For the past six weeks, I've been at the University of California, Irvine working on my research project about nitrous oxide, an important greenhouse gas: 'N2O Emissions in the San Joaquin Valley.' This internship has changed my life — from driving across the country to get to California, to visiting the NASA Jet Propulsion Laboratory, to seeing the Mars 2020 rover, to collecting air quality data at Sequoia National Park, to all of the incredible connections I have made in the most widely known scientific agency, NASA. I wanted to share my experience with other UMaine students, and encourage rising seniors to apply for next year. At UMaine, when I'm not in class I'm working on my honors thesis about how arsenic affects the behavior of zebrafish. I love UMaine for a lot of reasons, one being the strong sense of community. After I graduate, I'd like to get a government job, hopefully in Maine."
See posts featuring Paye on UMaine's Facebook and Instagram pages.