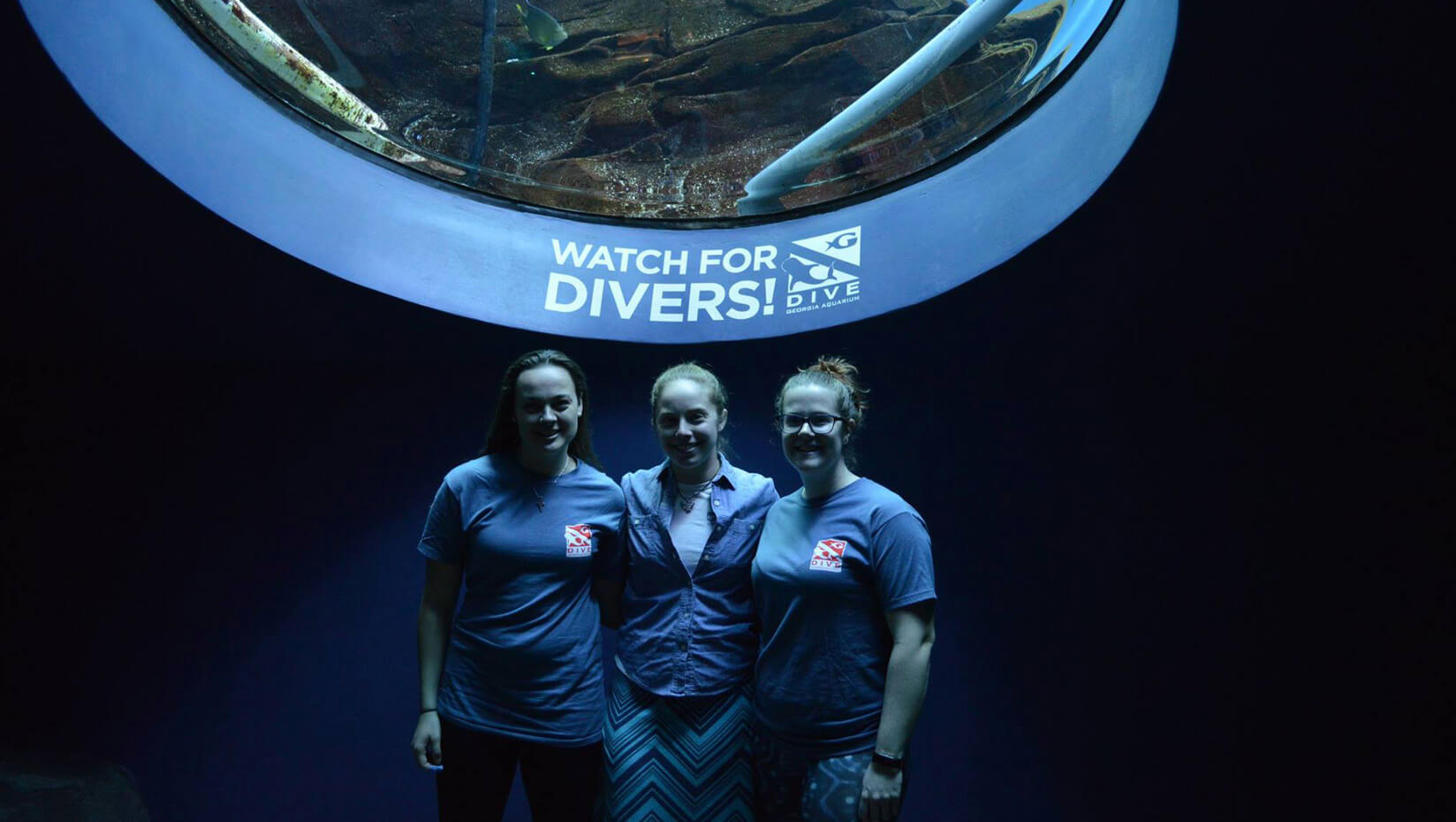 Divers go face-to-fin with sharks in Atlanta
University of Maine divers Colby Johns, Elisabeth Maxwell and Hattie Train went face-to-fin with enormous whale sharks, rare bowmouth guitarfish, reef sharks, a sawshark, manta rays, wobbegongs and other fish from three oceans at the Georgia Aquarium in Atlanta.
The American Academy of Underwater Sciences (AAUS) scientific divers did so in February in the aquarium's Ocean Voyager exhibit that contains more than 6 million gallons of saltwater. Here's a portion of their 30-minute dive.
Johns graduated from UMaine with a bachelor's in marine sciences in 2015, the same year she earned her scientific diving certification. The PADI Divemaster — professional dive leader — is a scientific diving assistant for the UMaine program.
Maxwell earned her master's in marine biology and marine policy in 2017 at UMaine. She also interned with the UMaine diving program in 2017 after earning her scientific diving certification a year earlier.
Train, a marine science student on pace to graduate in 2019, is the current dive program intern. In 2017, she took part in Semester By the Sea at the Darling Marine Center, where she completed her scientific diving certification. Next year, she'll assist with the program and working toward her Divemaster — the first rung of the professional diver ladder.
The UMaine Scientific Diving Program provides training to new and experienced divers so they may conduct research underwater. The program is an AAUS member and adheres to its diving and training standards. The program is housed at the DMC in Walpole, Maine and UMaine scientific divers conduct research all over the planet.
Contact: Beth Staples, 207.581.3777