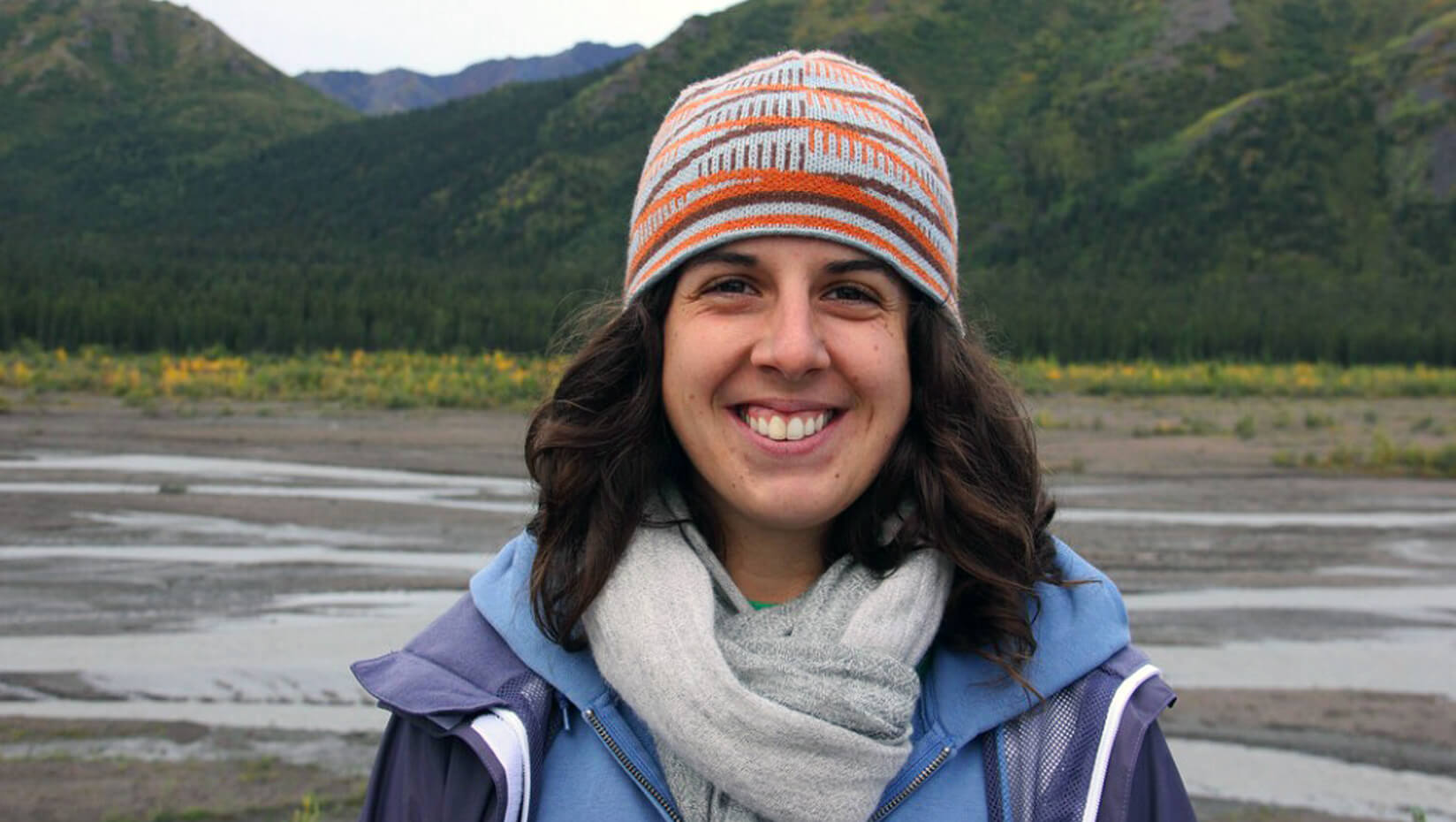 Brie Berry: Ph.D. student exploring Maine's reuse economy
University of Maine Ph.D. student Brie Berry's interest in sustainability was sparked during the two years she spent in a rural area of the West African Republic of Mali as a Peace Corps volunteer.
"I joined the Peace Corps to experience what it was like to live in another place with a very different culture," says Berry, who earned a master's degree in urban affairs from Hunter College. "I worked as an agricultural extension volunteer providing support to communities doing composting, fish farming and ecotourism."
It was Berry's experience in Mali that provided her with the foundation for her current research at UMaine and led her to the Senator George J. Mitchell Center for Sustainability Solutions.
"There's a strong culture of reuse in Mali and it was amazing to see the things people were using over and over again," she says. "Street vendors sold sweet potato fries that were wrapped in children's old homework assignments and people would strip bike tire tubes and sell them as bungee cords. Everything that could be was used again."
Berry says her time in Mali made her question her own waste practices. She spent the next eight years exploring various aspects of sustainability and getting as many diverse experiences as she could.
"I wanted to see what was happening in the broad spectrum of sustainability — what aspects were most interesting to me and how I might be able to make the biggest impact in pursuing sustainability work," she says.
Berry ended up sharply focused on the reuse of materials and is currently working as a member of the Senator George J. Mitchell Center for Sustainability Solutions' Materials Management team. Berry's adviser is fellow team member Cindy Isenhour, a UMaine assistant professor of anthropology and Mitchell Center associate. One aspect of Isenhour's research is Maine's reuse economy.
The full profile on Berry and her research is available on the Mitchell Center's website.
Contact: David Sims, 581.3244