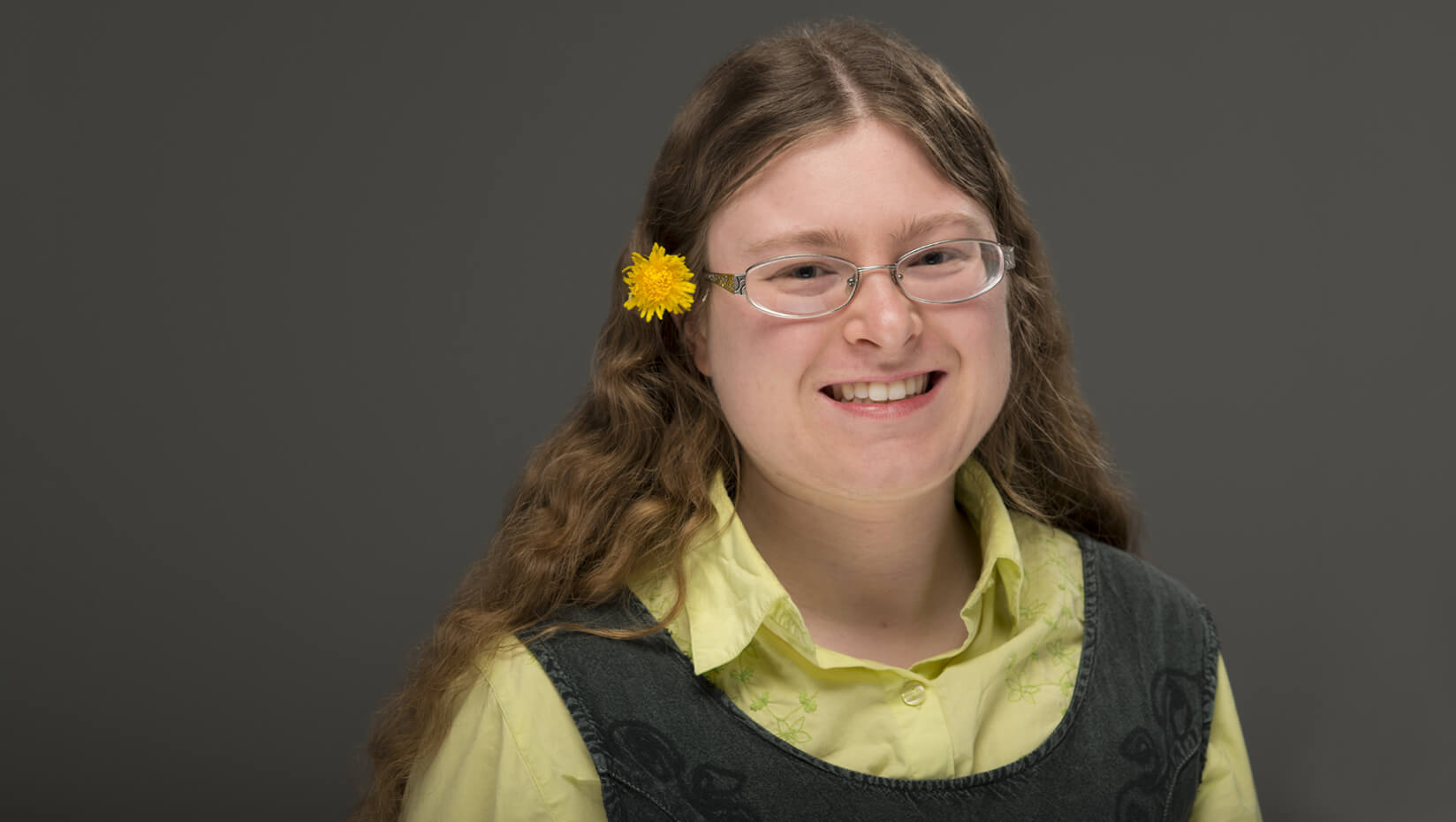 Hilary Warner-Evans: 2016 College of Liberal Arts and Sciences Outstanding Graduating Student
What difference has UMaine made in your life and in helping you reach your goals?
It's been my intent to become a folklorist since I was 15. But very few colleges and universities in the Northeast, including three of the five to which I applied for my undergrad, offer anything at all in the way of studying folklore. I don't believe that any of those places would have adequately prepared me for graduate study in folklore. UMaine not only prepared me, it confirmed my choice because my first real understanding of the discipline of folklore — ANT 221, Introduction to Folklore, — made me fall in deeper love with the subject.
Have you had an experience at UMaine that has changed or shaped the way you see the world?
Yes. Introduction to Folklore changed the way I look at the world. It made me realize that things we take for granted (jokes, holiday customs, etc.) are actually important and meaningful, and that studying them can give us a better understanding of our fellow human beings. To a lesser extent,Introduction to Anthropology: Diversity of Cultures also imparted this perspective that daily life is worth studying. My time studying abroad at University College Cork gave me a different perspective on both UMaine and on American culture.
How would you define the opportunities for student success at UMaine? Is there any particular initiative, program or set of resources that helped you succeed?
The Maine Folklife Center has been hugely important to my success by giving me a structure in which gain skills and knowledge in my field. Its archive also inspired me to do my own research in the hopes of contributing to it. The Honors College was important for me in that it allowed me to feel a stronger sense of community here than a large university could give me on its own. It's an institution in which I feel that students' voices are really respected. I would also say that UMaine's fairly unique openness to interdisciplinarity has contributed positively to my student experience. My transcript will tell you that I'm an anthropology major, but really, I feel like I've been allowed to run wild intellectually.
Have you worked closely with a professor or mentor who made your UMaine experience better?
I've worked most closely with Dr. Sarah Harlan-Haughey from English/Honors, but there have been many other professors who have contributed positively to my experience. I feel that they've treated me with a great deal of respect and valued my ideas, and been open to my bringing in information from other disciplines.
What advice do you have for incoming students to help them get off to the best start academically?
Take classes that interest you, because they give you more incentive to study. Even if it's "just for a gen ed," there is no major that is so isolated one can't find a general education class that can be applied to it.