Fall 2023 Sustainability Talks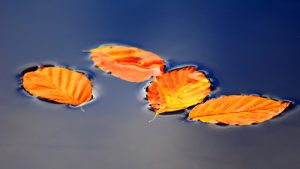 For many years, the Mitchell Center has hosted an innovative Sustainability Talks series during the fall and spring semesters. The goal of these talks is to provide students, faculty, and interested citizens with opportunities to learn about: 1) the multi-faceted nature of sustainability problems; 2) the value of connecting different forms of knowledge and know-how in efforts to understand and solve such problems; and 3) the ways in which partnerships between universities and diverse stakeholders can facilitate efforts to identify and implement useful solutions.
All talks are Mondays at 3pm and are available via Zoom and in-person at 107 Norman Smith Hall, UMaine. For Zoom attendees, registration is required for each talk. Please go to individual event pages to register. Many talks are recorded and can be found on our YouTube site after the event.
Sign up for our e-newsletter for regular event updates.
September 11
Vacationland or Climate Migrationland?
Vanessa Levesque, Department of Environmental Science and Policy, University of Southern Maine
This talk is available on YouTube.
September 18
Herding Ostriches: Building Climate Resilience in Polarized Places
Tanya Rucosky, Sunrise County Economic Council
This talk is available on YouTube
Updated slides for this talk are also available

September 25
Unlocking the language of change: Understanding social-ecological challenges in Maine's wild shellfish fisheries
B Lauer, M.A. Communication and Journalism with specialization in Conservation and Science from the University of Maine, 2023
This talk is available on YouTube

October 2
PFAS: A New Fish Tissue Issue
Tom Danielson, Maine Department of Environmental Protection
This talk is available on YouTube
October 16
'Productive Disagreement' at the Lake: The Role of Deliberation in Lake Associations
Katie Swacha and Elizabeth Payne, University of Maine
This talk is available on YouTube
October 23
Maine's Rivers: Subsistence to Sewers to Sustainability over five centuries
Lloyd Irland, The Irland Group
This talk is available on YouTube
October 30
Transforming Food Systems through Agroecology
Ernesto Mendez, University of Vermont
This talk is available on YouTube

November 6
Growing Maine's Clean Energy Economy Through Workforce Development and Innovation
Tagwongo Obomsawin, Clean Energy Partnership Program Manager, Governor's Energy Office
This talk is available on YouTube
November 13
Navigating Water Quality: Understanding the Impact and Perceptions of Boat-Generated Waves on an Alum Treated Lake in Maine
Alejandra Geiger-Ortiz and Alison Bates, Colby College
This talk is available on YouTube

November 20
Sustainability Lightning Talks
Students will give short (5-7min) presentations on their sustainability research in Maine. PowerPoint presentations are allowed but are limited to 10 slides.
These talks are available on YouTube
November 27
Sharing the wilderness: Balancing recreation with conservation as an outdoor journalist and guide
Aislinn Sarnacki, outdoor journalist, Bangor Daily News and Maine Public
This talk is available on YouTube