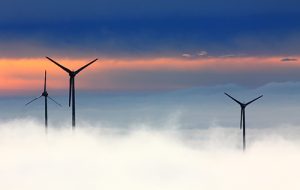 The talk will be held virtually via Zoom and in-person at 107 Norman Smith Hall, UMaine.
Speaker: Tagwongo Obomsawin, Clean Energy Partnership Program Manager, State of Maine Governor's Energy Office
Supported by the Maine Jobs and Recovery Plan, the Governor's Energy Office established the Clean Energy Partnership to convene leading experts, promote collaboration, and provide funding to address the emerging needs of the clean energy economy. In December 2022, GEO awarded approximately $2.5 million in grants to clean energy employers, educational institutions, industry associations, and nonprofit organizations to develop new curricula, provide technical training and experiential learning, deploy new job placement services, and other activities related to workforce development and training. The awarded projects have engaged with over 1,600 individuals, attracting new workers to the clean energy and energy efficiency workforce, providing career training and upskilling opportunities to existing workers, increasing diversity and representation in the clean energy workforce, and facilitating new and expanded clean energy apprenticeship, pre-apprenticeship, and internship models to facilitate entry into rewarding and high-paying jobs.
Tagwongo Obomsawin is the Clean Energy Partnership Program Manager for the State of Maine Governor's Energy Office. In this role, she administers programs that support clean energy workforce development and innovation to advance Maine's clean energy, climate, economic development, and workforce goals – including Governor Janet Mills' goal of more than doubling Maine's clean energy and energy efficiency jobs by 2030.