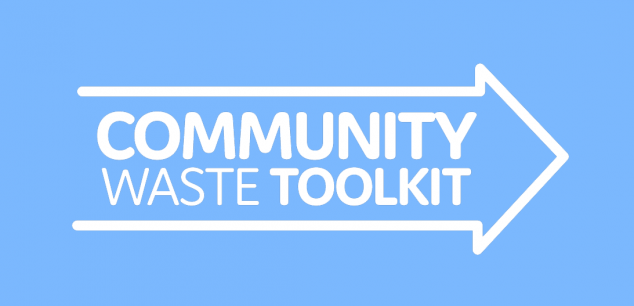 Ruth's Reusable Resources
Background
Established over twenty years ago, Ruth's Reusable Resources (3R's) is dedicated to reducing waste and connecting teachers to no-cost classroom materials. Ruth, the organization's founder, realized that teachers needed the very same supplies and materials that were often discarded in bulk, from used three-ring binders to computers. Today, the organization operates a warehouse in Portland to collect and store surplus materials for teachers. School districts or individual schools pay a small membership fee based on their student enrollment to permit teachers to "shop" for supplies for free at the teacher store.
Getting Started
When Ruth was asked by her son's teacher to save craft supplies for the classroom, she got to work. Together with her mother, Ruth amassed a collection of used materials that filled her basement. She encouraged teachers to come and take supplies as needed. The supplies were so useful to teachers that they advocated providing her a space in a school building, which allowed the operation to expand. Ruth began approaching local companies to source surplus goods, and found no shortage of materials.
After relocating to a new school space, Ruth established 3R's as a nonprofit organization, received a startup grant from Unum, a longtime donor of surplus materials, and began assessing a school membership fee of one dollar per student to cover her operating costs. In 2007, 3R's purchased a 28,000 square foot warehouse with the help of Unum and a Maine Department of Education grant. Today, 3R's continues to operate its teacher store and materials collection out of this space in Portland.
Outcome
Today, 3R's is the largest free store for teachers in the country. It is one of the few free stores that accepts used materials, and donations come from as far away as California. In its 24-year history, the organization has given away over $65 million worth of materials. In the 2014-2015 school year alone, 3R's gave over 36,000 books to teachers. Items that can't be reused in classrooms are meticulously recycled with the help of dozens of volunteers each week. Several groups of adults with disabilities volunteer regularly at 3R's, and the organization also hosts student and corporate volunteer groups. This volunteer force de-bags, dismantles, and sorts materials to ensure that the most useful parts of the donated goods are available for teachers, while the leftover materials are recycled or repurposed. Over the past ten years, 3R's has recycled hundreds of thousands of pounds of paper and cardboard, in addition to the metal and plastic diverted from the waste stream.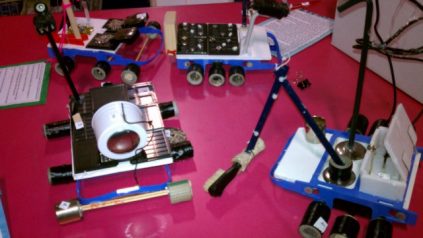 Challenges & Tradeoffs
Communicating the scope and impact of 3R's has been an ongoing challenge. People often don't understand the importance of the organization until they visit the physical space. Another challenge has been finding funding. Although 3R's has given away millions of dollars worth of materials, the organization has had difficulty obtaining funding needed for staffing. This means that 3R's is heavily reliant on volunteers. While these volunteers are critical to the success of the organization, they require time and effort to train and orient to the space. Additionally, there are some tasks that are better suited for staff than for volunteers, like managing the checkout process in the teacher store.
Recommendations for Action
Start networking:

While not every community has the resources to develop their own free store for teachers, there are opportunities for communities to connect to each other to share materials. 3R's sees potential for a network of free stores in the state to serve students and teachers far beyond the greater Portland area.

Think like a teacher:

Even items that seem broken or useless can be incredibly helpful to teachers with some creativity. 3R's dismantles legal-sized file folders to provide teachers with clean, uniformly-sized cardstock, and uses the outside of scuffed vinyl binders to craft alphabet magnets. While these efforts are time-consuming and labor-intensive, they allow 3R's to reuse almost every item that comes through their doorway, getting materials into the hands of teachers instead of into the trashcan.