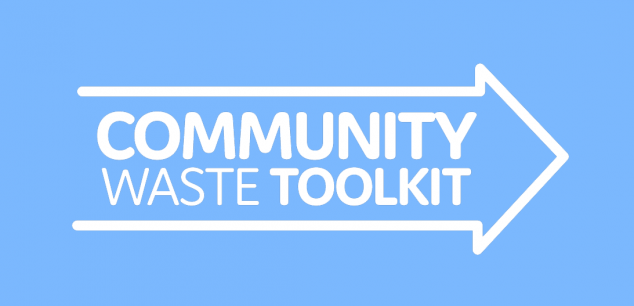 Portland Habitat ReStore
Background
Habitat for Humanity of Greater Portland opened its ReStore in 2006 to raise money for its home-building programs. All ReStores are independently owned and operated by Habitat for Humanity affiliates. While the Portland ReStore was the first to open in Maine, there are currently six ReStores in the state. ReStores accept donations of new and gently used building materials, appliances, and furniture, which are sold at discounted prices.
Getting Started
Portland's ReStore was established after encouragement from Habitat International, the parent organization of Habitat for Humanity. ReStores had proven to be effective at generating revenue for home-building programs and offer additional services to the community through their donation programs. Portland's ReStore opened in a smaller warehouse, but its popularity necessitated a move to a larger space. In 2013, the ReStore relocated to a large warehouse that provides storage space, a sales floor, and office space.
Outcomes
In 2016, the Portland ReStore estimates that it kept over 950,000 tons of waste out of landfills. Beyond waste reduction, the store builds community by engaging volunteers. Weekly volunteers have the opportunity to build long-term relationships while giving back to their neighborhood. Finally, the ReStore provides Mainers with access to low-cost goods that they might not otherwise be able to afford.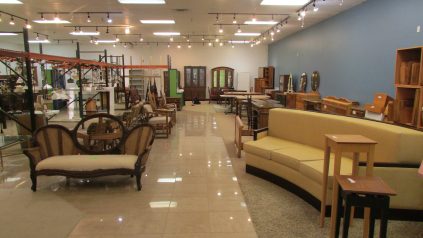 Challenges & Tradeoffs
One of the biggest challenges for the ReStore initially was storage space. The store became very popular, and the first warehouse lacked capacity. When Portland's ReStore moved to its new location, one tradeoff that it navigated was deciding whether to rent or buy a space. While rental spaces are flexible and do not require long-term commitments, the lower payments and stability of purchasing made that option more attractive.
Recommendations for Action
Serve the community:

From selling discount items to offering pick-up services for large donations, the Portland Habitat ReStore tries to offer programs that benefit the surrounding community. These programs are important because the ReStore wouldn't be successful without the support of the local community.

Create a space for volunteers:

While volunteering at the ReStore isn't always easy, the staff note that scheduling four-hour shifts once per week allows people to work hard, have fun, and not get burned out. They strive to keep volunteers coming back over the long-term and emphasize the relationships that form between groups of volunteers in the ReStore.