UMaine News reports on publications by Mitchell Center researchers in Proceedings of the National Academy of Sciences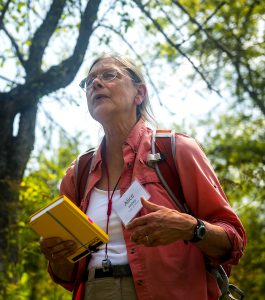 Alice Kelley, a geoarchaeologist in UMaine's Climate Change Institute and Department of Earth and Climate Sciences, and Bonnie Newsom, assistant professor in the Department of Anthropology, recently published articles in a special feature of the Proceedings of the National Academy of Sciences in collaboration with several other researchers, as reported by UMaine News on April 16.
Alice's co-authored article, "Coastal heritage, global climate change, public engagement, and citizen science," analyzes how partnerships and citizen science efforts can improve management of coastal archaeological sites threatened by climate change.
Bonnie co-authored the article, "Leveraging legacy archaeological collections as proxies for climatic and environmental research," which explores use of archaeological materials previously removed from disturbed or destroyed sites to study climate and environmental changes.
Their research is part of the Mitchell Center-funded project, "Sustainability for Maine's Coastal Cultural Heritage: Creating a Maine Midden Minder Network and Database."