Every year we take a break from the winter chill to celebrate the humanities with the Bangor community. In collaboration with area businesses, museums, and public spaces, as well as local collectives and experts, we host a day of diverse and fun events that highlight the art, music, history, performing arts, literature and research communities locally. The Center has sponsored Bangor Humanities Day, formally Downtown Bangor Public Humanities Day, since 2012..
2020 Bangor Humanities Day
Bangor Humanities Day 2020
The 8th Annual Bangor Humanities Day on Feb. 1 will celebrate music, art, history, literature and other humanities disciplines at venues throughout downtown Bangor. The free public event is sponsored by the Clement and Linda McGillicuddy Humanities Center at the University of Maine.
The day kicks off at Bangor Public Library at 10 a.m. with live music in the atrium. From 10:30 a.m.–noon, students from Bangor area high schools will share posters on their humanities-based research in the library's Crofutt Room.
At the Maine Discovery Museum at 10:30 a.m., Penobscot Tribal member Ann Pollard-Ranco will be leading a demonstration on traditional corn husk doll making. Participants will make corn husk dolls that they can take home.
Also in Bangor Public Library's Crofutt Room, UMaine professor of philosophy Doug Allen will present a keynote lecture, "The Decline and Potential for the Renewal of the Humanities: Scientific Reductionism and Gandhi-informed Humanities Research." Allen's talk from 1–2 p.m. will address the current state of the humanities and how knowledge produced in these fields helps make better sense of the human experience in a changing world.
Stan Wells, a former director with Los Angeles theatre troupe The Groundlings, will lead a two-hour theater improv workshop for ages 12 and older from 2–4 p.m. in the Crofutt Room.
From 4:30–6:30 p.m. at the University of Maine Museum of Art, there will be a reception and gallery tour, led by museum director and curator George Kinghorn.
Norumbega Collective 2.0 will host a poetry reading by local writers from 6:30–7:30 p.m., followed by a performance by the local improv group "Unredacted," led by Stan Wells. For mature audiences. Doors open at 8:30 p.m. for the 9 p.m. show. 
Additional activities, including a hands-on Bangor Historical Society event led by curator Matt Bishop, will be available. A full listing of Bangor Humanities Day events will be posted on the McGillicuddy Humanities Center website.
Previous Bangor Humanities Days:
Schedule
March 1, 2019
| | |
| --- | --- |
| 5:30 pm to 7:30 pm | Reception at Maine Museum of Art, Bangor. Food provided by Fork & Spoon with a personalized tour of current exhibits by MMA Director George Kinghorn. |
March 2, 2019
2018 Bangor Humanities Day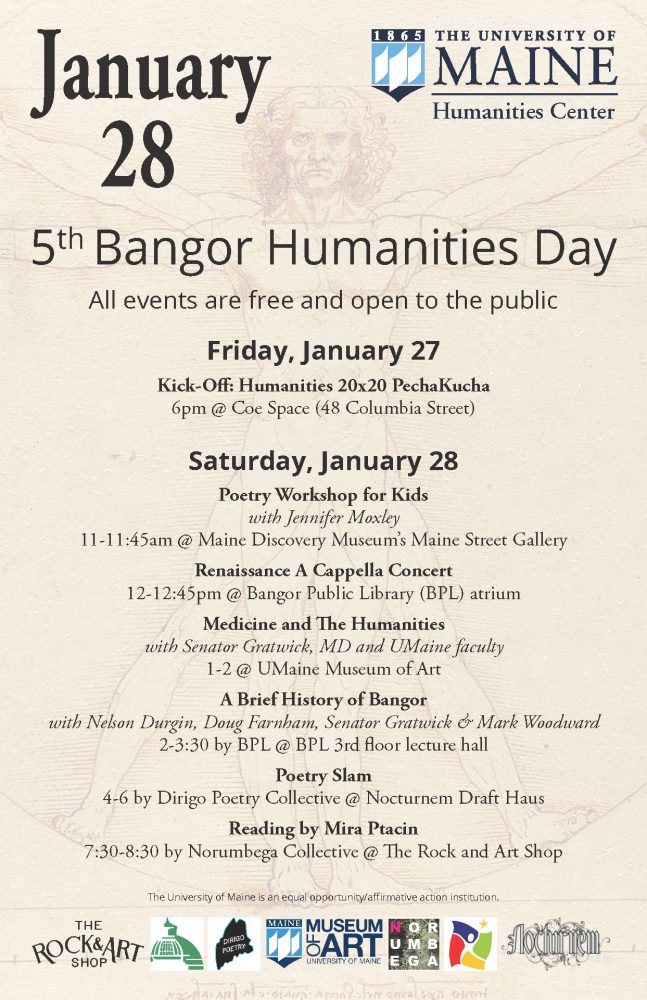 2017 Bangor Humanities Day
2016 Bangor Humanities Day
2015 Bangor Humanities Day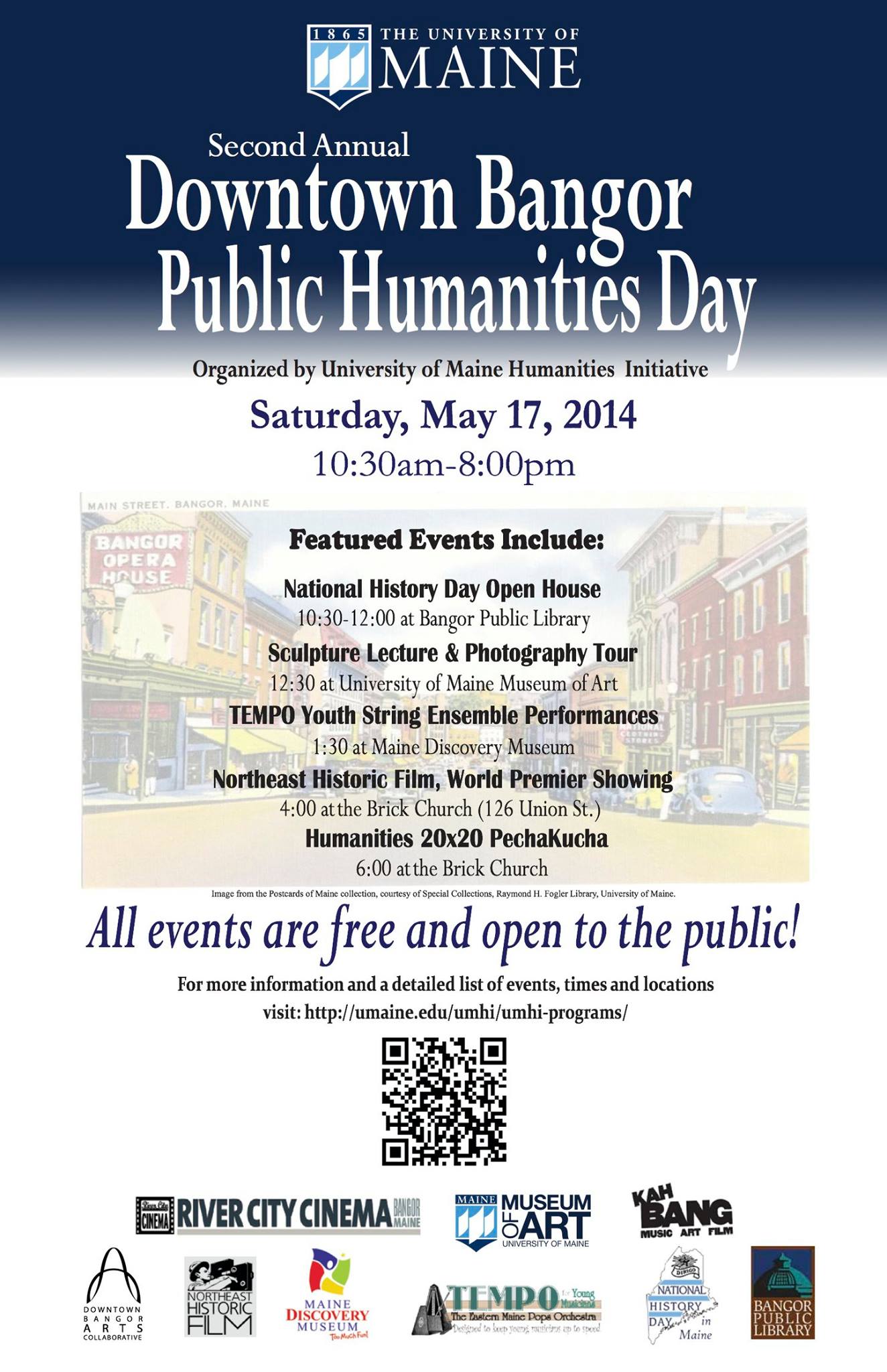 2014 Bangor Humanities Day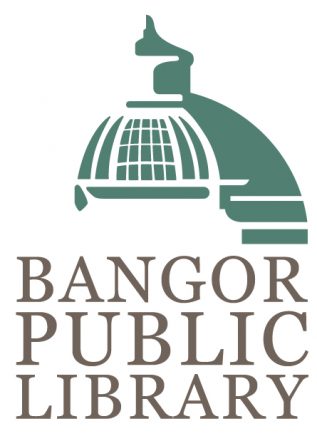 ---