UMaine Institute of Medicine Partners
University of Maine has significant partnerships with medical facilities, health and life science institutions, and healthcare providers across Maine, impacting health and wellbeing in the state and beyond.
---

Northern Light Health is the most expansive integrated health care system in Maine. We provide care to people from Portland to Presque Isle and from Blue Hill to Greenville. We are comprised of ten member hospitals with 800 acute care beds, a single physician-led medical group, eight nursing homes, six emergency transport members, 48 primary care locations, and we employ more than 12,500 people in Maine.
---
The MDI Biological Laboratory is a rapidly growing, independent nonprofit biomedical research institution. Its mission is to improve human health and well-being through basic research, education, and development ventures that transform discoveries into cures.
---
St. Joseph Healthcare, a member of Covenant Health, was founded in 1947 by the Felician Sisters with a mission to support the overall wellness and healing of a patient's mind, body and spirit. St. Joseph Hospital, located in Bangor, Maine, is its 112-bed acute care community hospital. It is modern, accredited and offers medical, surgical, orthopedic and cardiopulmonary care, laboratory services, physical and occupational therapy as well as a 24-hour Emergency Department and a Skin and Wound Healing Center. 
---
MaineGeneral Health is a comprehensive non-profit system with the mission of enhancing, every day, the health of the people of the greater Kennebec Valley.  We do that through a range of health care services for people of all ages, in a variety of care settings. We focus on clinical excellence, patient and family experience and financial stability. 
---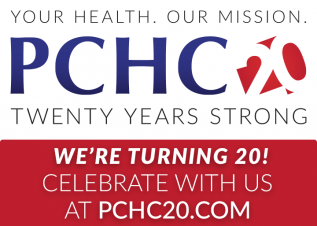 Penobscot Community Health Care is a non-profit organization governed by a board of community volunteers, incorporated in 1997. We are passionate about our Mission at PCHC – We provide comprehensive, integrated primary health care services for all to improve the health and wellbeing of our patients and the Maine communities we serve. 
---
Center for Excellence in the Neurosciences fosters creativity and collaboration among people who have a passion for understanding the complexities of the nervous system and applying this knowledge to improve human health, productivity and quality of life. 
---
The Jackson Laboratory has more than 70 principal investigators who come together from diverse backgrounds and areas of expertise to advance mammalian genetics and human genomics research in aging, behavioral disorders, bioinformatics, cancer, complex traits, developmental disorders, diabetes and obesity, eye research, genetics and genomics, immune disorders, infectious diseases, neurodegenerative and neuromuscular diseases, reproductive disorders, resource development, and skin disease.
---
The Maine IDeA Network of Biomedical Research Excellence (INBRE) is a collaborative network of Maine educational and research institutions led by the MDI Biological Laboratory and sponsored by the National Institute of General Medical Sciences (NIGMS) of the National Institutes of Health (NIH).
Maine INBRE members also include Bates College, Bowdoin College, Colby College, College of the Atlantic, The Jackson Laboratory, Southern Maine Community College, the University of Maine, the Universities of Maine at Farmington, Fort Kent, Machias, and Presque Isle, and the University of New England.
---
The Maine Medical Center Research Institute supports and encourages a broad spectrum of research at Maine Medical Center ranging from basic laboratory-based research through the translational research, which works to apply basic discoveries to medical problems, to clinical research, which studies the direct application of new drugs, devices and treatment protocols to patients, to health services research which seeks to use research methods to help improve and evaluate health care delivery programs and new technologies.
---
Northern Light Acadia Hospital is a psychiatric facility in Bangor, Maine. We provide inpatient and outpatient behavioral care for children, teens, and adults while specializing in the treatment of mental illness and substance use disorders.
---
The mission of The Bodwell Center for Service and Volunteerism, is to create civic mindedness by building an engaged campus through the promotion of service learning and volunteerism to students, faculty and staff in order to strengthen our local, national and global communities.
---
The Hanley Center helps healthcare providers develop the skills and knowledge to bring change to their organizations. In short, we help individuals be the change they want to see in healthcare.