Supporting College Students on the Autism Spectrum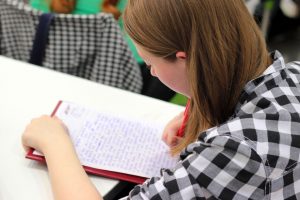 Colleges and Universities across the nation, including the University of Maine, are experiencing an increase in the number of qualified students with autism arriving on campus. While students with autism may access extra support from the Student Accessibility Services and the Trio Program on the UMaine campus, peers, faculty, and others in the campus community may be left with questions. For example, how does autism impact a college student's life, and how can we best support and include these students in the classroom and in the campus community?
In an effort to encourage greater understanding, acceptance, and inclusion of students with autism, the Maine Autism Institute for Education and Research (MAIER) has compiled a listing of online resources for staff, faculty, and peers. Resources for faculty identify many of the unique challenges students with autism may experience in the classroom and suggest specific strategies for classroom management- in written, video, and online learning module formats. The greater campus community can learn more about autism as well, and hear directly from students with autism enrolled at Pace University in a short online video. These resources, developed by autism experts and college autism programs around the country, provide an opportunity for the campus community to support the academic success and social inclusion of our diverse student body.
Check out MAIER's new Resource page: Supporting College Students with Autism on Campus