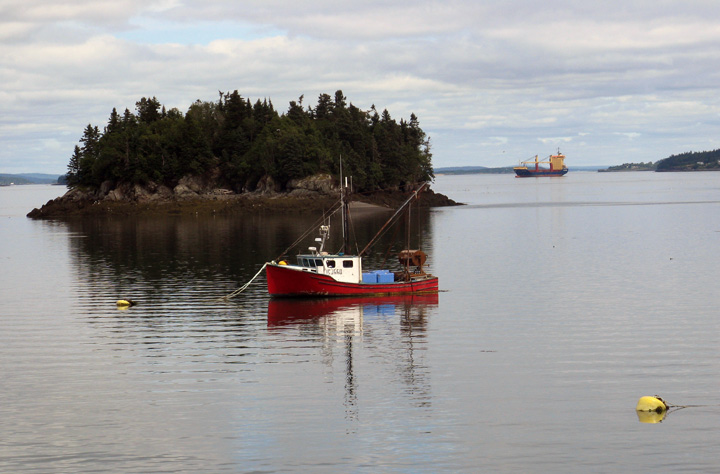 Developing value-added products for the lobster industry
Lobster is the icon for Maine. In fact, over 70% of the lobsters landed in the U.S. are landed in Maine, and the only lobster-processing facilities in the U.S. are in Maine. There are nearly 6,000 lobster licenses issued in Maine each year, with about 4,300 commercially active. While the lobster fishery in Maine has experienced record high catches in the past two years, the value of the catch has declined while the cost of doing business has increased. In addition, more of the catch has gone to processing as opposed to live shipping. The trend in the industry is to look more to value-added product development as a way to maintain and ultimately increase the worth of the catch and the economic viability of the industry. Growth in Maine's lobster-processing industry and means there will be an increase in lobster-processing waste. Lobster waste has value that if extracted can create new products and associated jobs, and increase the economic impact of the lobster fishery. This research will have multiple program areas all focused on the enhancing the viability of the lobster industry through development of value-added products, particularly those made with materials typically underused or part of the waste stream of lobster processing (i.e. residual meat from bodies and walking legs, shell, hemolymph and other liquids). In addition, outreach on food products developed will be targeted to restaurants owner/chefs, specialty food stores, supermarkets, and food wholesalers. As we obtain value from the waste stream through the proposed project, we expect this will increase the value of the raw product, which then can be passed to the harvesters. We anticipate the proposed project will protect the existing industry and encourage job growth in these regions by fostering commercialization and hopefully production of new lobster-related products.
Investigators: Bayer, R.; Bolton, J.
Unit: School of Food and Agriculture
Termination Date: 30-Sep-17