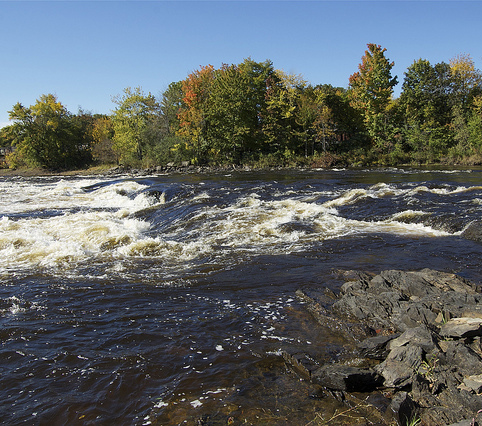 Sustaining aquatic resources and ecological resilience in Maine watersheds
The "quality of place" that defines Maine is represented by a diverse landscape mosaic containing innumerable lakes, rivers, and streams that offer prime outdoor recreational opportunities, provide clean water, and support aquatic biodiversity. Unfortunately, too many of these aquatic resources are either currently degraded or at risk of impairment from human activities. With over 1,000 miles of degraded and impaired stream and river reaches in the state, there is a critical need for expanded research aimed at restoring and sustaining habitat quality and ecological integrity in these aquatic assets. In this study of stream resources in Maine, we will develop a conceptual framework for understanding how biophysical and biogeochemical conditions vary in streams within the state, and what major drivers and environmental parameters help to control these patterns of variation. Combining that integrated analysis of current conditions with a spatial model that predicts future alternative land-use patterns, we will develop a risk-assessment decision-support tool to identify streams and associated watersheds that are at elevated risk of future impairment from human disturbances and stresses related to urbanization and climate change. Results from this investigation will be of interest to agencies and organizations whose missions focus on maintaining and managing river and stream resources. These regulators, managers, and conservation professionals will be able to use our risk assessments as a basis for proactive strategic planning aimed at protecting sensitive aquatic resources from impairment and degradation on behalf of the public.
Investigator: Cronan, C.
Unit: School of Biology & Ecology
Termination Date: 30-Sep-19