Welcome to the University of Maine's Hackerspace!
      The UMaine Hackerspace is a place for UMaine community members to explore technologies that are ever expanding into our daily lives. Come learn how 3D printing is changing the way we design, shop, and interact. See how the internet of things is making appliances around us smarter. Get a taste of Raspberry Pi and see what this credit card sized computer can do for you!
      We invite students, faculty, and staff to stop by and check out what we have. Just remember to sign the safety waiver and you're good to go.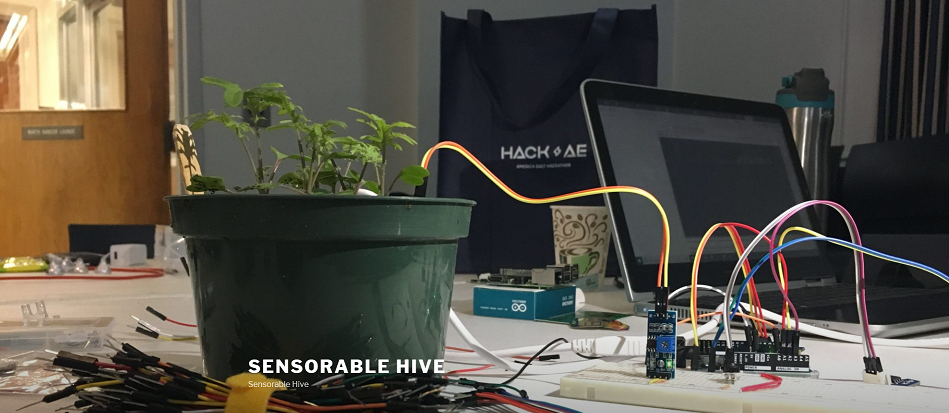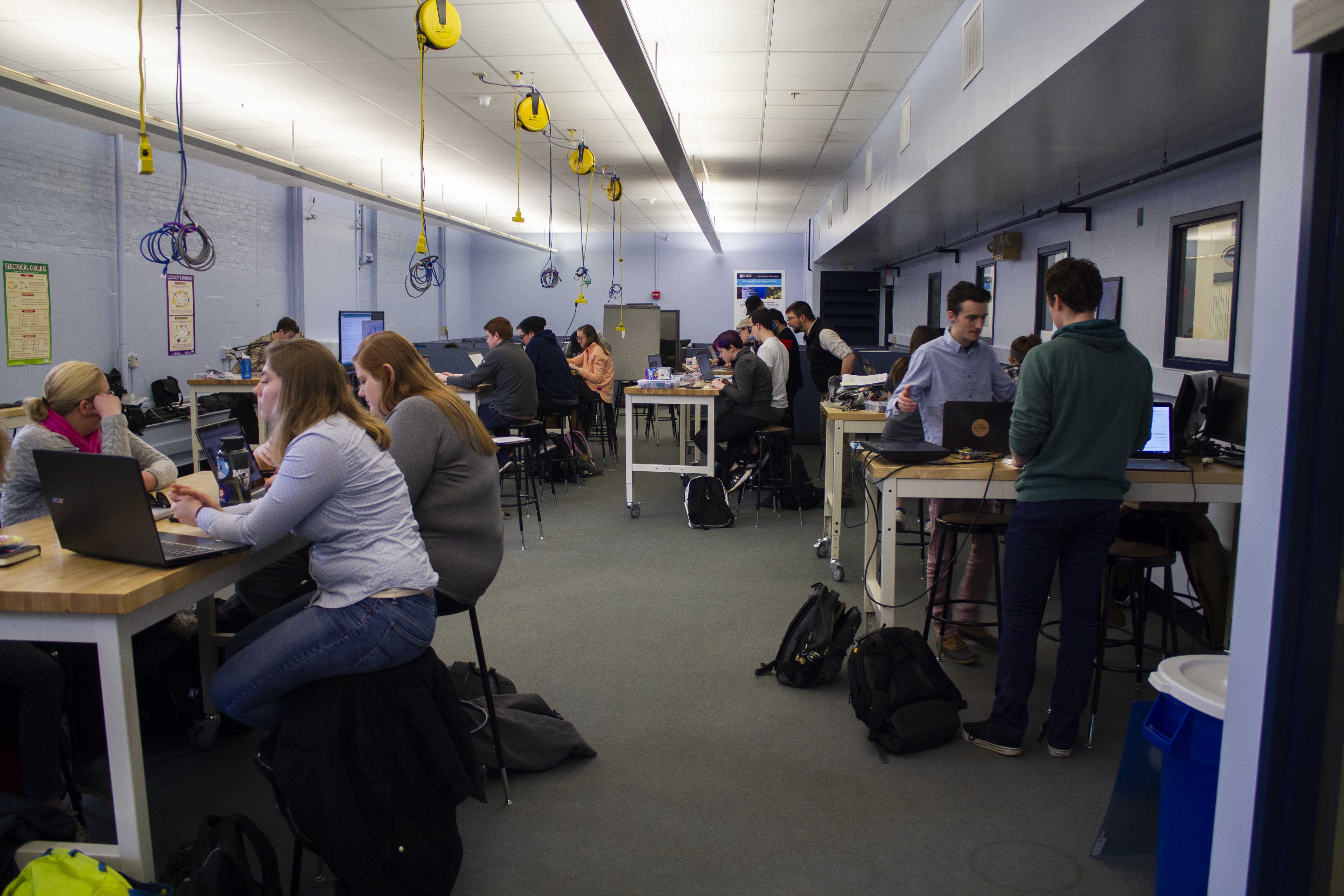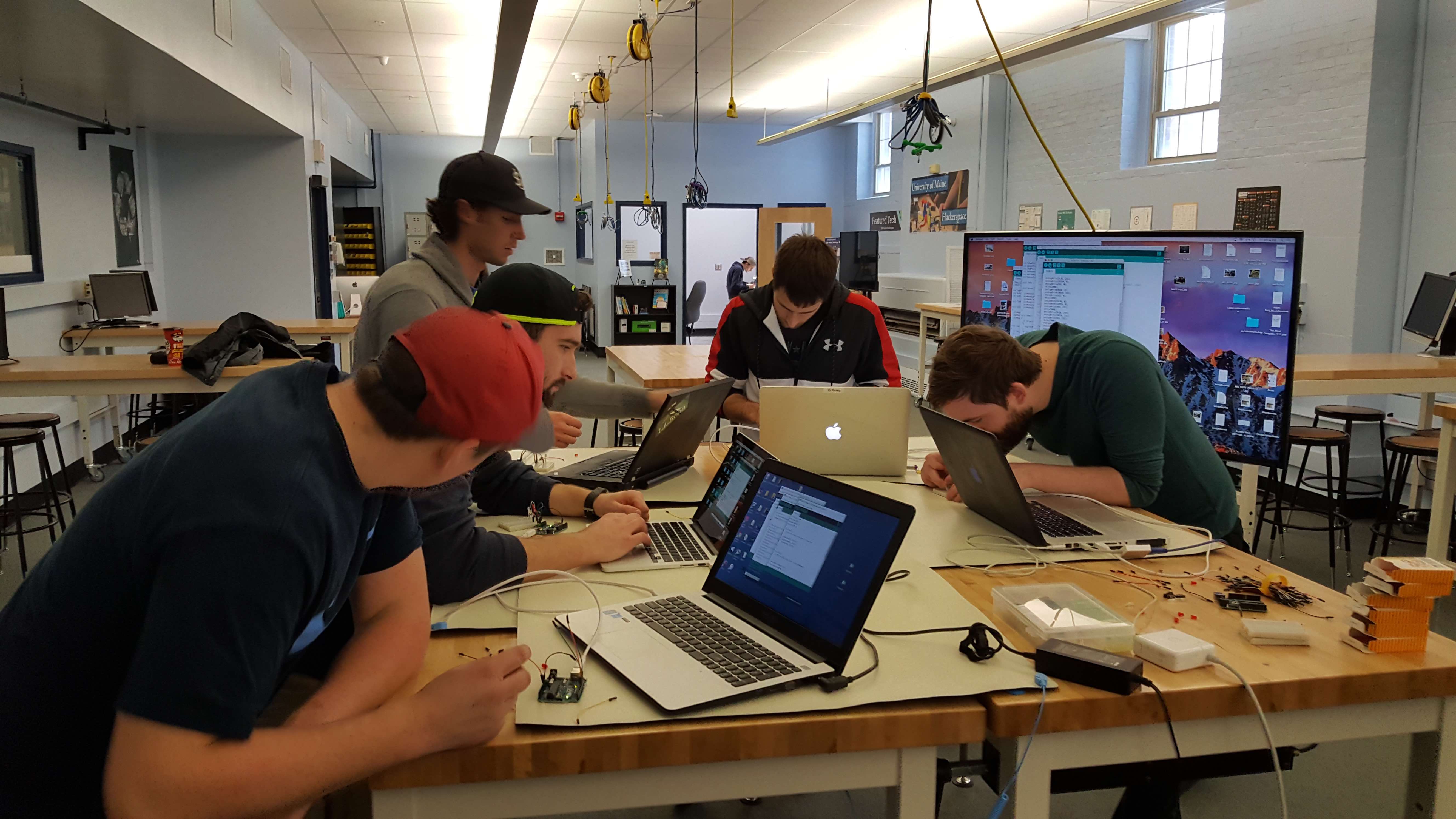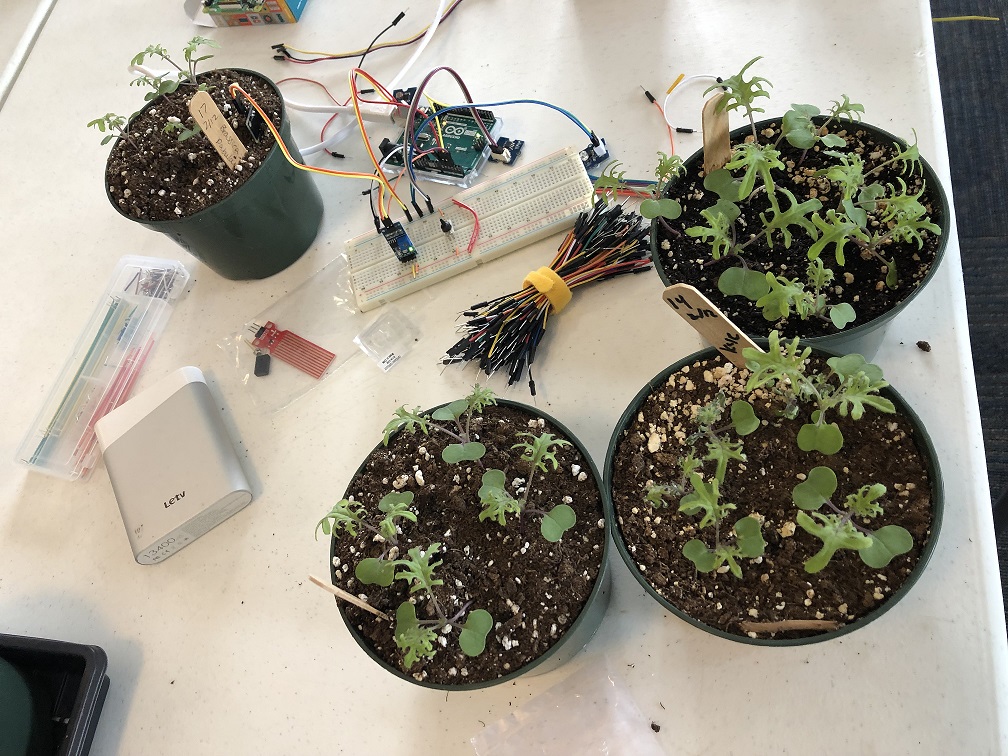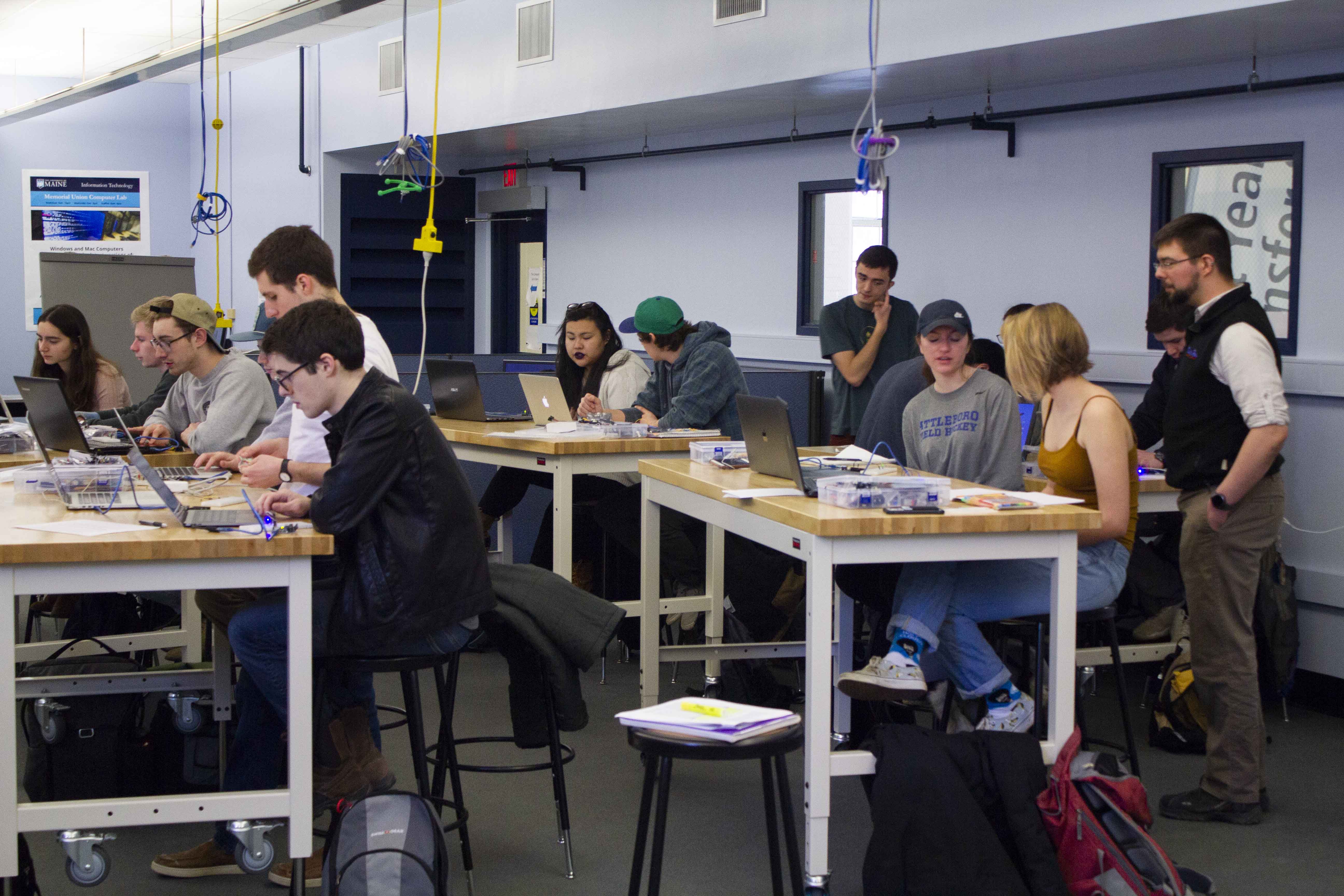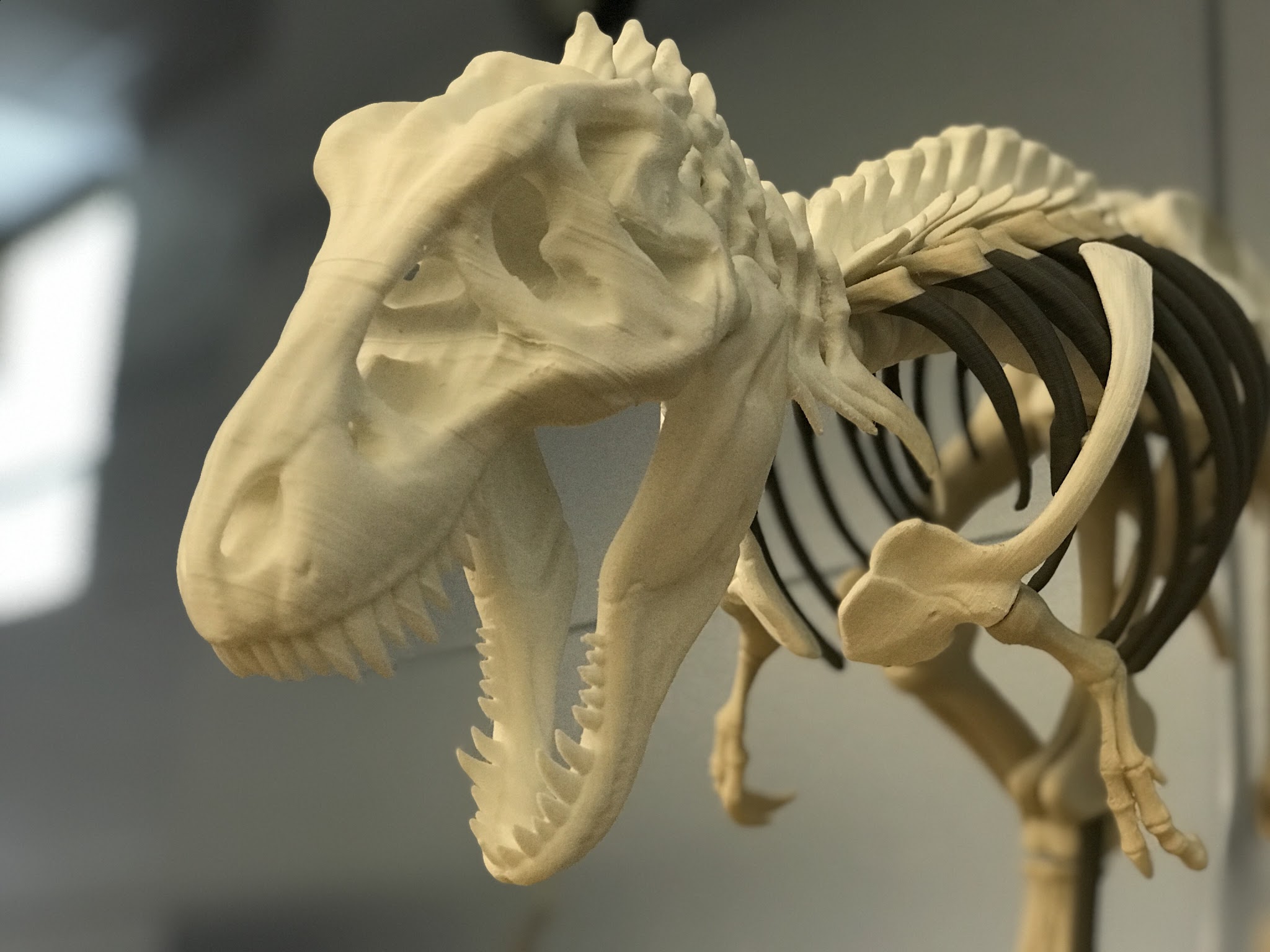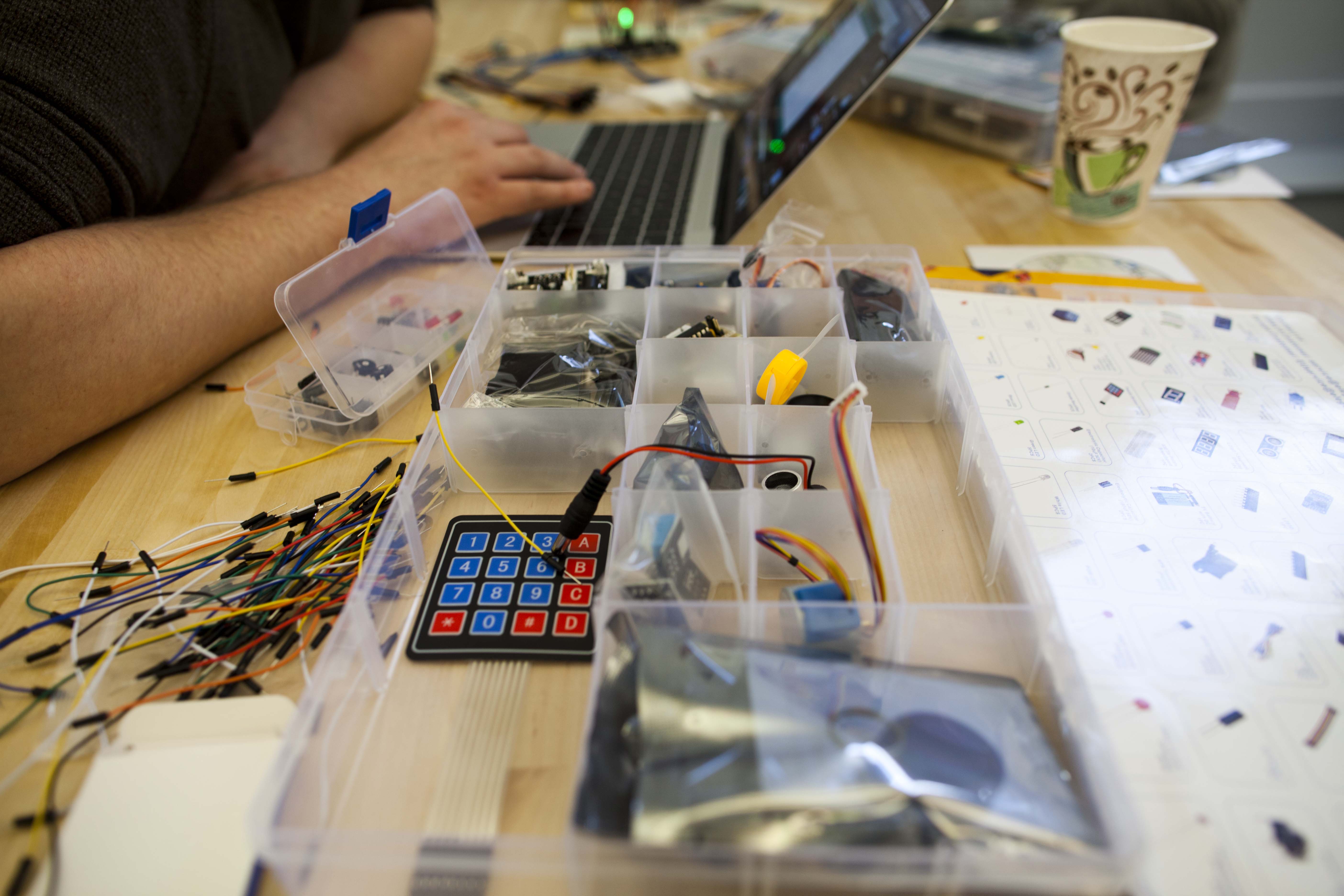 The Maine Edge: A hack day's night – Hack AE hits UMaine
The University of Maine is preparing to play host to a unique weekend of problem solving.
UMaine is the site for America East Hackathon 2019. Known as Hack AE, the event takes place March 2-3 on the University of Maine Campus in Orono. Scores of students from all over the country will be landing in Orono, primed to use their myriad skills to find unconventional solutions to specific problems …
Click here to view the full article from The Maine Edge.
Congratulations to: "Fancy Team Name!" on Winning Best overall hack at Hack AE19 this year!
Hack AE19 Grand Prize winners of $1,000! Sarah Meyer-Waldo, Kenneth Seneres, Meetha James, Gessie Gelin, Tom Loc & David Lavoie.