PhD Assistantship – eDNA and aDNA Ecology of Clupeid Fishes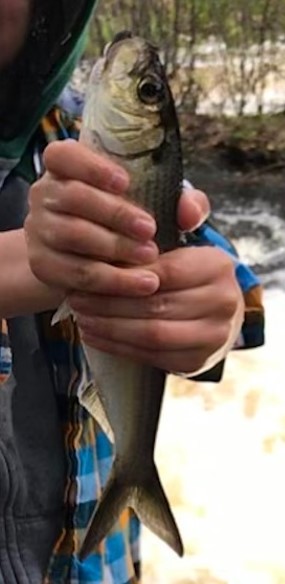 The EvoAppsLab is recruiting a PhD student to conduct dissertation research applying environmental DNA (eDNA) and ancient DNA (aDNA) approaches to understand the current and historical population, community and ecosystem dynamics of river herring and Atlantic herring in Maine, USA. These molecular approaches offer new capacity to study the dynamics of these ecologically, economically, and culturally important fishes at unprecedented spatial and temporal scales. The successful candidate will conduct research linking scales from lakes to the Gulf of Maine and from the present day to pre-European colonization. Research will address current needs of modern fisheries and restoration monitoring efforts while advancing the science of eDNA-based ecological inference and our understanding of how historical and ongoing anthropogenic factors (dams, harvest, pollution and climate change) have shaped the role of these important species in larger food webs. The successful candidate will be an engaged member of an active eDNA and evolutionary applications lab that places a high value on team science, interdisciplinary approaches, and impactful collaborations with diverse partner institutions (research institutes, state, federal and tribal agencies, NGOs, industry).
Qualifications: MS degree, or extensive B.S. research experience, in biology, ecology and evolution, fisheries, or related discipline. Experience with molecular genetic techniques is strongly preferred. Must have excellent communication and quantitative skills (as demonstrated by GPA, GREs, TOEFL, writing samples, or other sources). Must be legally employable in the United States.
Compensation: Graduate student stipend via combination of research and teaching assistantships, tuition, health insurance contribution.
Closing date: Applications will be considered until a suitable candidate is hired
Anticipated start date: 1 Sept 2019 or 1 Jan 2020
Apply: Submit a pdf document including: 1) a cover letter outlining your qualifications, including team research interests and experiences; 2) a curriculum vitae; 3) transcripts (unofficial are fine for initial reviews), 4) test scores or other documentation of communication and quantitative skills, and 5) email/phone contacts for three professional references. Please attach your pdf application to an e-mail to Dr. Michael Kinnison at: mkinnison@maine.edu
The University of Maine is an EEO/AA employer, and does not discriminate on the grounds of race, color, religion, sex, sexual orientation, transgender status, gender expression, national origin, citizenship status, age, disability, genetic information or veteran's status in employment, education, and all other programs and activities. The following person has been designated to handle inquiries regarding non-discrimination policies: Amie Parker, Interim Director of Equal Opportunity, 101 North Stevens Hall, University of Maine, Orono, ME 04469-5754, 207.581.1226, TTY 711 (Maine Relay System).