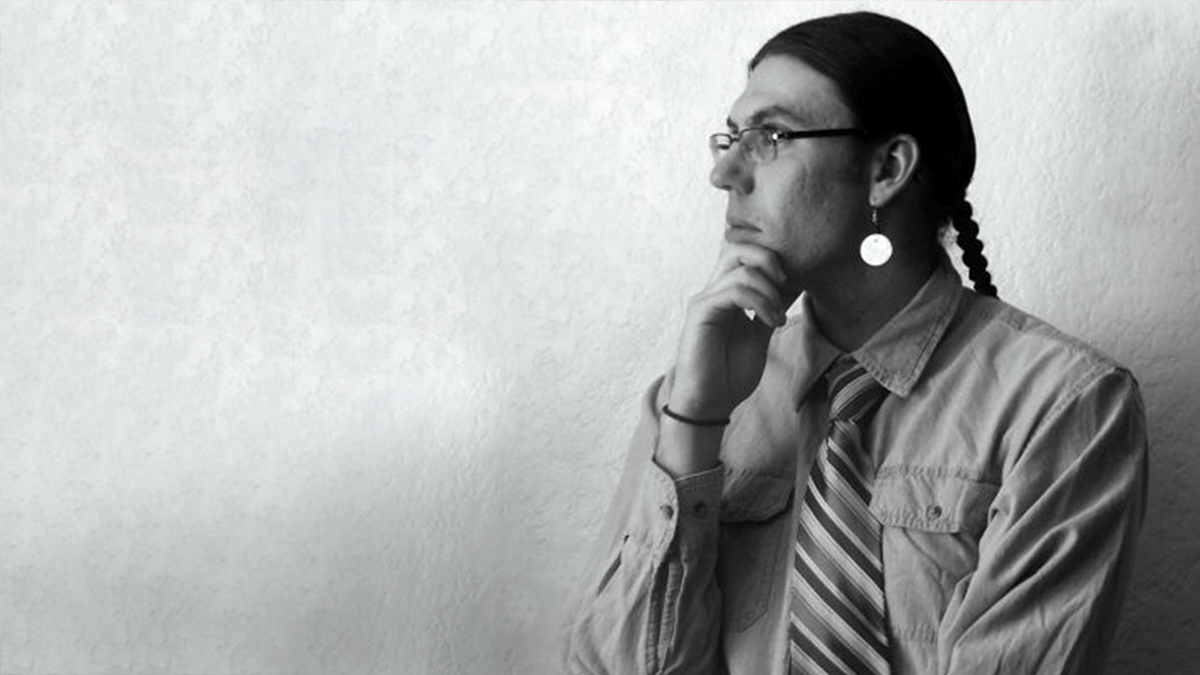 Building STEM Knowledge and Confidence Through Traditional Ecological Knowledge
By Caty DuDevoir
Maine EPSCoR partner Wabanaki Youth in Science (WaYS) is committed to providing Indigenous youth and communities with hands-on learning opportunities about Indigenous Knowledge and western scientific methods. Fusing western science practices with Indigenous Knowledge allows Wabanaki communities to reclaim spaces in the scientific community. 
Jason Brough, a Ph.D. student in Anthropology and Environmental Policy at the University of Maine (UMaine) and a member of the Northwestern Band of Shoshone Nation, leads an afterschool program for children 6 to 10 years of age focused on getting these students interested in science through a cultural lens. "The Shoshone and the Wabanaki are two different entities, but there are lots of similarities and spiritual beliefs that make sense. I was taught by my Elders," Brough said.
The Penobscot Nation Traditional Ecological Knowledge (TEK) Program, a program within WaYS, allows the students to honor the past while framing scientific information in a culturally relevant way, using oral traditions and hands-on learning.
"The goal for both the WaYS program and the TEK program has been to give Indigenous students, particularly Wabanaki students, a solid foundation culturally. They [our ancestors] already had a solid foundation of what we call sciences, or at least the western sciences," Brough explained. "If we can give the students that solid foundation culturally, that can eventually help lead to a solid foundation with their identity. It gives them the confidence they need as they progress in school, to be able to go on and get that higher education, to go on to college and start becoming these professionals."
During the program, students have the opportunity to participate in experiential learning activities. For example, Brough has one lesson plan that allows the children to get involved in maintaining a community garden. Through this experience, they learn what foods are edible to humans, differences in soil types, and how their ancestors interacted with the land. Similarly, the kids will go on nature walks to learn about various plants. Students also learn about water quality, and the living connection they have to the water, which makes it that much more vital to protect it and test the water for contaminants and pollutants.
Brough also dives into storytelling. "One of the things the kids like is when I do stories. We bring in storytellers. Sometimes we'll have [Penobscot Language Master] Carol Dana or other elders will come and tell stories, but when we don't have them, I tell them to the best of my knowledge," Brough stated. "It adds a level of creativity too, and I think that's something that we need to have in the sciences and culturally it's always been important." The students also meet Indigenous researchers at places like the Aquaculture Research Institute to learn about salmon research. Collaborations with various community partners, discussions and stories about their ancestors, and the opportunity to participate in hands-on learning gives the students confidence in their Traditional Knowledge systems and western science methodologies.
"These things are real to our culture, and the knowledge that their ancestors have is very much so valid, whether they're passed on through oral tradition or if they're things that they're currently learning. Also, [it allows us to] let them know the culture is dynamic. It's not static. It's not stuck in the past. We definitely honor the ancestors, and we can honor the spirit of traditions," Brough said.
Establishing a space where students feel comfortable with western science while learning about past connections and ways of knowing allows students to navigate their way in higher education confidently. While the TEK program is well established within the Penobscot Nation, Brough hopes that the program will expand to more Wabanaki Nation communities, and federal funding will increase to support it.
"There's been a lot of assimilation attempts. There's been a lot of linguistic and cultural genocide, and those are really hard for these types of communities. We see those effects still today in a lot of families. For a lot of those students, this is really one of their main opportunities to experience it in a way they haven't before," Brough reflected.