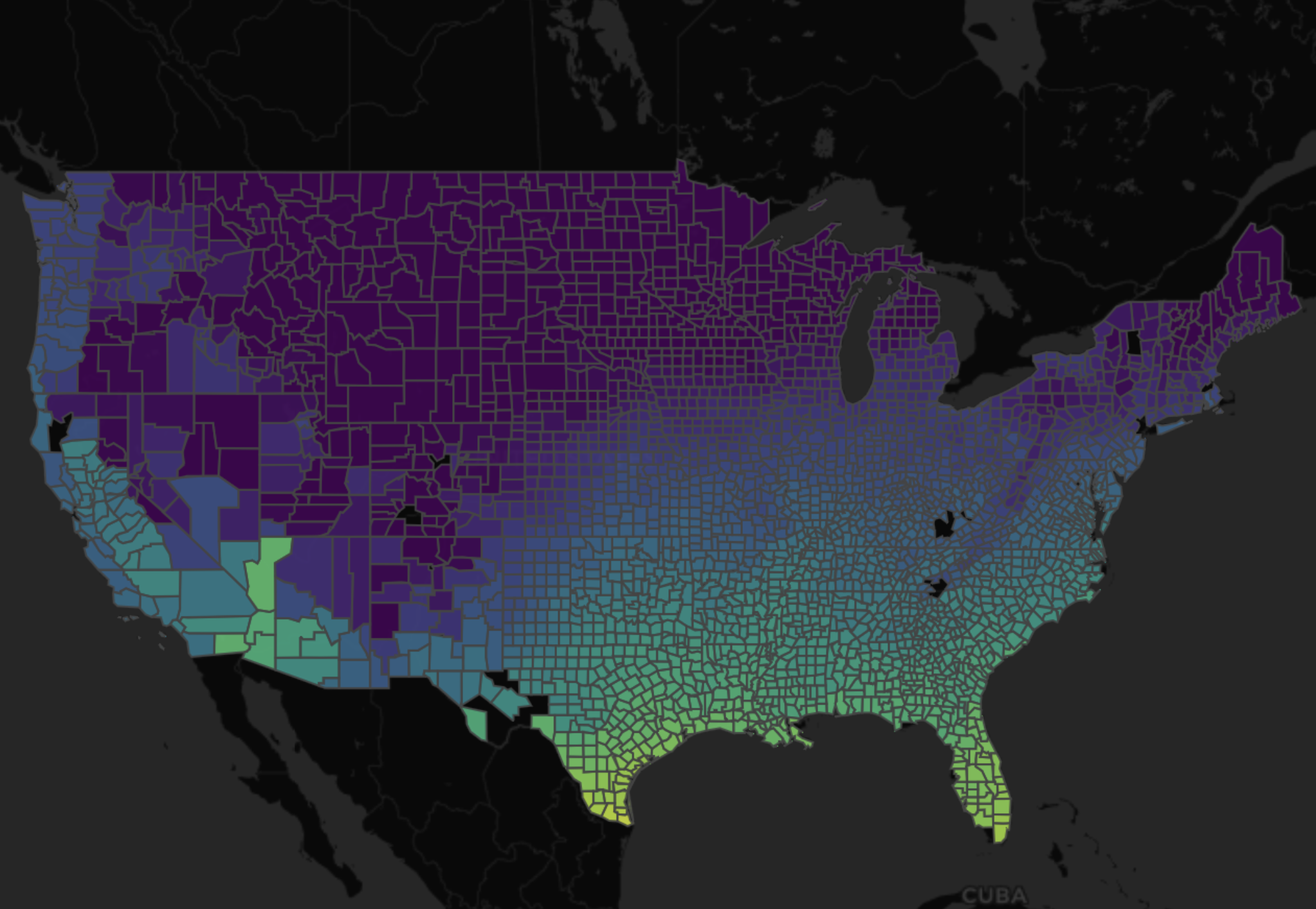 Forecasting Our Climate Future with Barracuda's Stephanie Miller
By Ilaria Bardini, Media Intern
We are already seeing the repercussions of our changing climate through altered weather patterns, development of new diseases, increasing numbers of annual natural disasters, and warming oceans. The NSF EPSCoR RII Track-2 Biodiversity and Rural Adaptation to Climate Change Using Data Analysis project (Barracuda) is working to develop tools with researchers in Maine and Vermont to further understand and communicate the natural and human dimensions of climate change ramifications.
The Barracuda team, led by University of Maine Professor of Ecological Modeling Brian McGill, are developing mechanistic models to pinpoint shifts in species spatial ranges in response to climate change. McGill stated, "Climate change is no longer an abstraction for farmers, foresters, and others making their living off the land in Maine and Vermont." With the impacts of climate change becoming a reality, Barracuda focuses on studying how environmental shifts will impact our natural and built environments.
To drive workforce development and spatial technology tools, Barracuda onboards researchers and students from the University of Maine, University of Maine Augusta, and the University of Vermont. One of those researchers is Stephanie Miller, a postdoctoral fellow with Barracuda. Miller is pursuing her interests in the environmental impacts on spatial patterns of biodiversity and stakeholder engagement. "A general theme of my research interests is exploring the relationships between organisms and the environment, and how those relationships can explain patterns in biodiversity." Miller explained, "My role on the project includes developing a population-informed species distribution model for birds and a physiological model of crop growth." 
Miller's focus on integrating population biology concepts into species distribution modeling is in response to the already apparent consequences of climate change on the distribution and abundance of species across landscapes. Due to the complicated nature of this endeavor, Miller explained, "You have to make compromises regarding how specific you can be. I'm currently focusing on one component of the project, estimating the parameters for the population models." 
Miller combines her work forecasting the impacts of climate change on both flora and fauna with her interests in scientific communication. "I'm excited about the opportunity to interact with stakeholders to find ways to use ecological modeling to help people who rely on natural systems make decisions." Barracuda is bringing together novel ways of addressing and approaching climate change by, as Miller said, "taking into account the human and natural sides when thinking about climate change adaptation." 
"Our hope is that our research gives stakeholders and decision-makers more information to make decisions. There's so much uncertainty related to the impacts of climate change on annual weather patterns, natural systems, and agriculture. Ideally, we're providing information that gives direction and allows for the ability to make informed decisions."
Many of these decisions are already at our doorstep and future ones are looming. This is especially true for Maine and Vermont's rural communities and agricultural production as the impacts of climate change are often felt earlier in these areas. With the work of researchers like Miller, Barracuda will help provide the knowledge and insights needed to make decisions in the best interest of their communities.