Developing Innovative Partnerships: How the Maine-eDNA program may impact Maine's Department of Transportation
By Bhavana Scalia-Bruce and Marcella Silver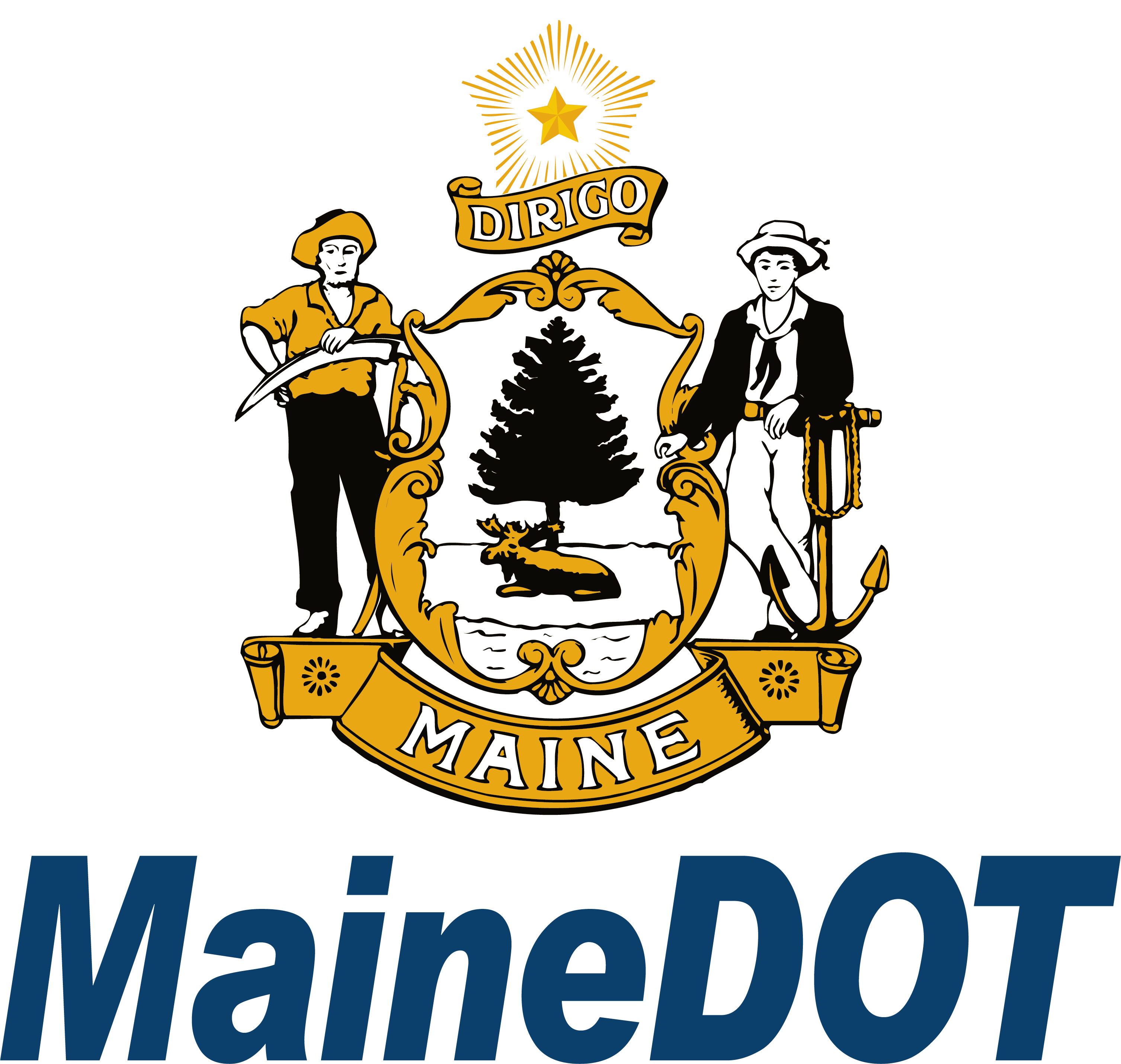 Kinnison also works as the Director of the Maine Center for Genetics in the Environment (MCGE), which is a direct product of the Maine-eDNA grant. His background is rich in researching evolution and the application of evolutionary and genetic principles to real world challenges. Kinnison enjoys finding new ways to adapt evolutionary and genetic tools to meet the various needs of fisheries, conservation efforts, and other types of human interests such as protecting wild animal populations, food resources, or the ocean. Kinnison has emphasized that the application of research and discovery is very important to him. "I spend a lot of time thinking about how organisms are evolving now, and what new discoveries and applications may result from those new adaptations," Kinnison said.
As part of his involvement in the Maine-eDNA program (which is a multi-institutional initiative that is working to establish Maine as a national leader in environmental monitoring, ecological understanding, and the sustainability of coastal ecosystems), Kinnison has acted as a primary coordinator. Since Maine-eDNA officially began, Kinnison has been developing a collaborative effort with the Maine Department of Transportation (DOT).
In 2019, staff at the Maine DOT heard about work being done at the University of Maine during a meeting where Kinnison was presenting project updates to the Maine Department of Inland Fisheries and Wildlife. The Maine DOT requested to work with Kinnison to construct a safe and effective way to collect water samples that could be used to assess whether an area is a safe space to work without harming wildlife.
Kinnison and his team proceeded to engage with the Maine DOT, brainstorming ideas on how they could go about doing this type of sampling. As a part of this collaboration, the Maine-eDNA team and the Maine DOT joined forces with the Maine Department of Marine Resources (DMR) and a group called Project Cher, which works with stream restoration regarding culverts, wooding debris, and more.
The initial sampling experiment involved putting salmon in a cage to measure eDNA downstream from the fish. From that sampling effort, they were able to receive information about how well different numbers of fish are detected, as well as from how far away. The conclusion revealed that the best place to detect a salmon is not in direct proximity to the salmon, as originally anticipated, but further away. Detection turned out to be more difficult up close because the eDNA found in shed cellular material, such as skin and excrement, is more likely to be localized. When testing, the sample collector should travel approximately 50-100 meters downstream from the suspected population.
The Maine DOT is a pioneer in using this sampling method. Kinnison is not sure about what collaborations may be occurring in other states with groups like the Maine DOT when it comes to restoration and preservation. He emphasized that it makes a lot of sense for the Maine DOT to take such environmental precautions and to conduct due diligence in the form of eDNA sampling.
For example, when the Maine DOT replaces a culvert, it fixes the road and improves flow passages. This level of construction often poses a risk, as it could disturb or harm ecosystems and organisms such as an endangered species at the stream crossing. Kinnison believes that the Maine DOT is doing the right thing as they have mandates and regulations in place to ensure culverts are passable by vulnerable organisms such as salmon.
The sampling method is easy and accessible, and simply involves using bottles to collect water samples in the field. Members of the Maine DOT are able to collect samples themselves; the method does not require a scientist to perform the collection. Maine DOT employees can then drop off the sample at Kinnison's lab in Orono, where the MCGE team will analyze the sample and report the results back to the Maine DOT.
One factor that initially drew Kinnison to eDNA research is that it has applications here and now, which is how he likes to focus his research. He elaborated by saying that working on a Maine EPSCoR grant allows participants to focus a lot of their energy on real world applications. Kinnison stated, "I think that EPSCoR is getting the word out broadly about all these types of applications," Kinnison said. He sees a strength of the Maine-eDNA program being that personnel are continuously communicating and pushing everyone not to do science just for the sake of science, but rather to do science for the sake of Maine's citizens and key stakeholder groups such as the Maine DOT.
This type of natural link-up is exactly what Maine-eDNA needs in order to impact the state in meaningful ways, and to get these types of tools and procedures out and ready for regular use. Kinnison strongly believes that making credible and reliable tools for people who need to use them for situations that have societal, legal, or ethical consequences is important, and is a large part of the EPSCoR approach.
Now that the sampling method has proven successful, Kinnison explained the next step is to get the ball rolling on eDNA training workshops for these natural-resource-based partners. Training would include: how to take the water samples, interpreting what the data means, and reviewing definitions for some of the lingo that researchers use. These workshops will provide information to understand the type (and significance) of the data after collection. Of course, Maine-eDNA will strive to facilitate the adoption of these resulting methods beyond Maine.