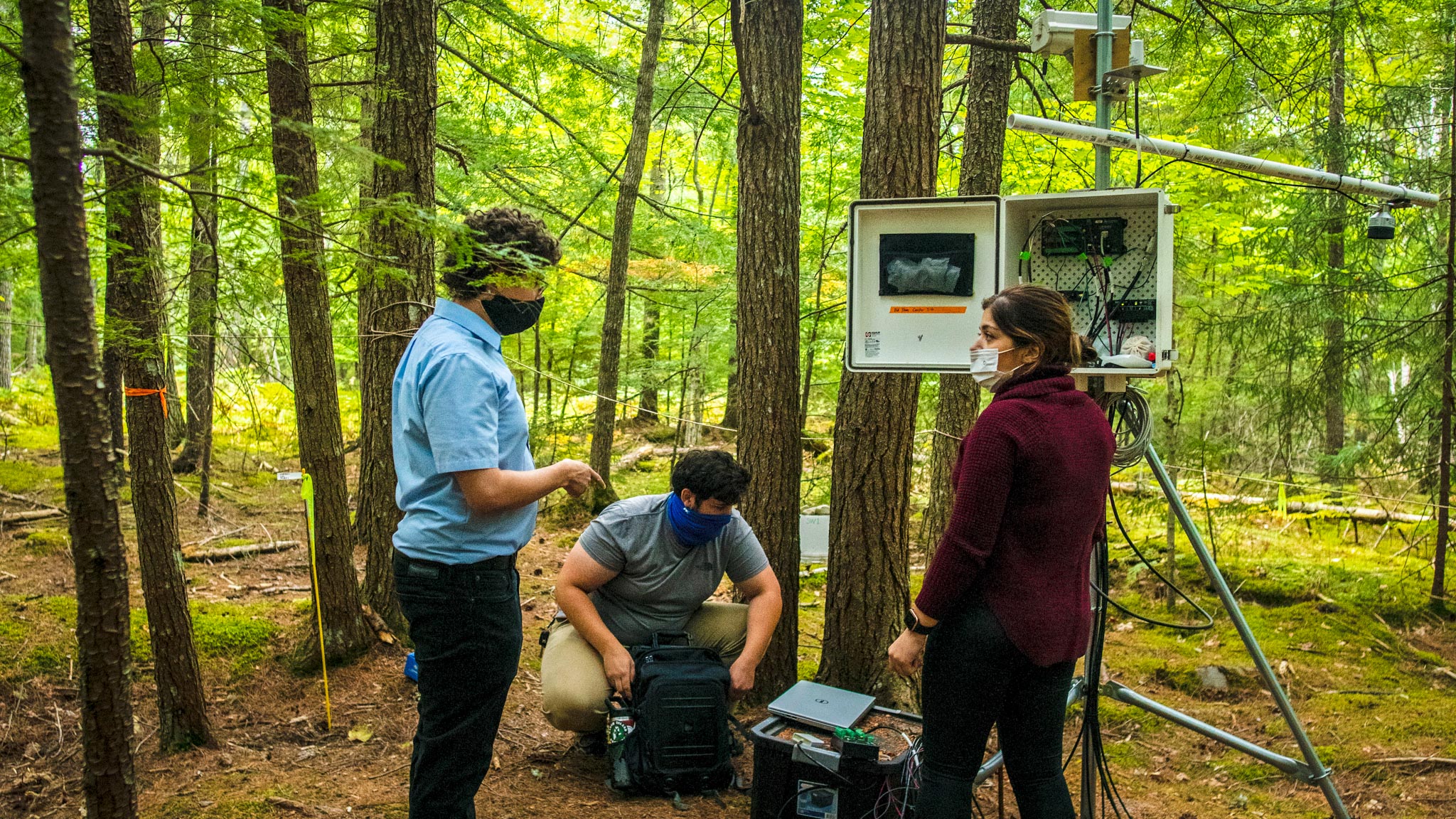 INSPIRES Team Profile: Thayer Whitney
by Stefania Irene Marthakis 
Thayer Whitney is an undergraduate in the Electrical & Computer Engineering department at the University of Maine, working towards a B.S. in Electrical and Electronics Engineering. 
Whitney was initially drawn to the science programs at the University of Maine, but once he got here he discovered he was more inclined towards engineering. With the University of Maine's outstanding engineering program and Whitney's interest in the National Science Foundation (NSF), it seemed like a natural fit for Whitney to join the NSF EPSCoR RII Track-2 INSPIRES project.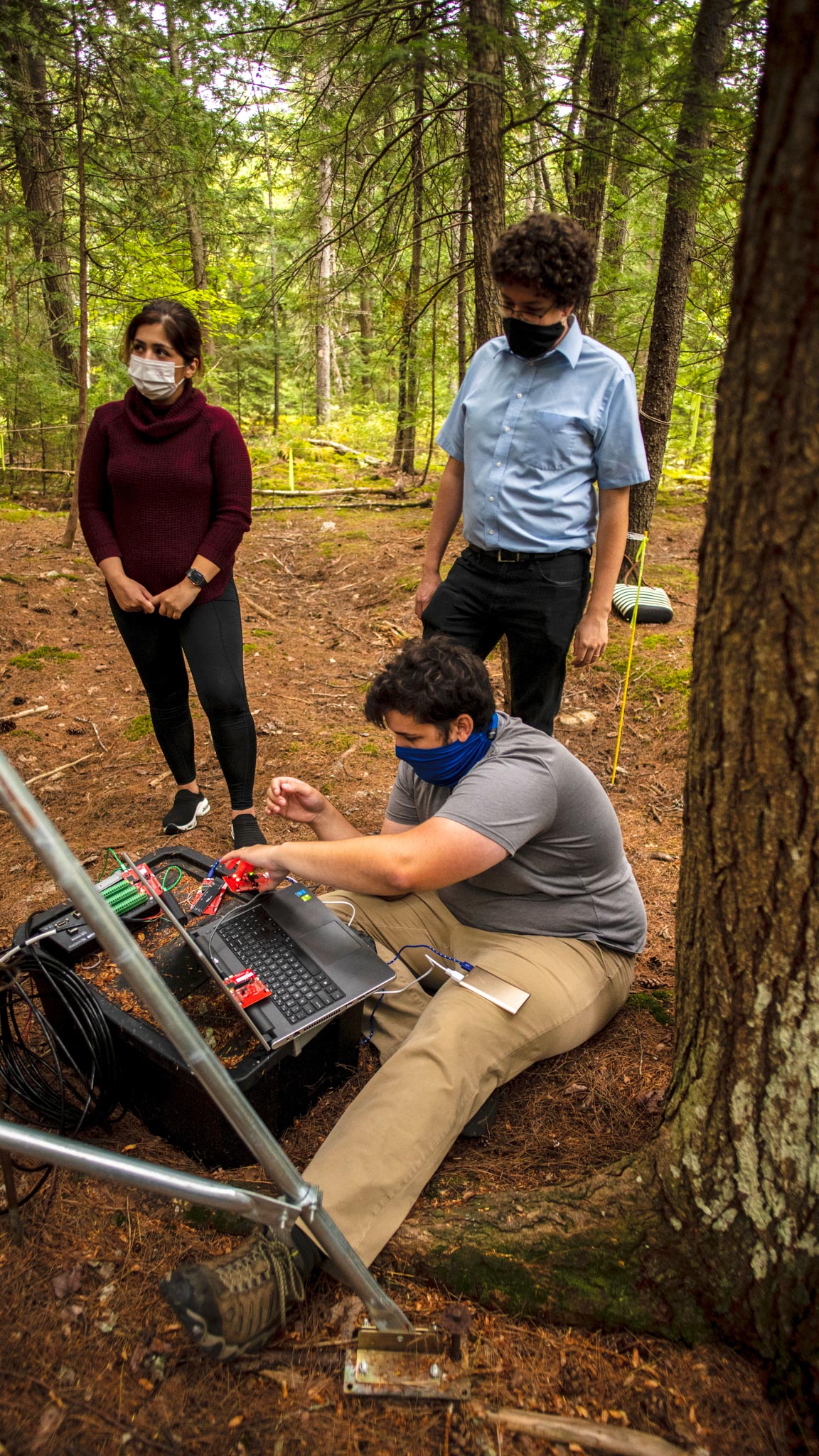 Since 2019, Whitney has been an undergraduate research assistant at WiSE-NET Lab, where he was introduced to INSPIRES through his adviser Dr. Ali Abedi, Associate Vice President for Research and Director of the Center for Undergraduate Research (CUGR). 
Originally from the Augusta, Maine area, Whitney grew up working on farms and building things, but Whitney stated, "I got tired of just bolting things together and wanted to make things smart." 
As part of the WiSE-Net team working on the INSPIRES project, Whitney has the opportunity to work with cutting-edge technology in a state-of-the-art facility, which focuses on real world applications. 
As part of INSPIRES, Whitney is focused on building the hardware that will be deployed in the field. This hardware development serves as a base platform for project members to capture forestry images and data with low-cost sensors.
"I'm excited to bring cutting-edge technology to forestry research," Whitney stated. "Forestry researchers have had to work with these bulky systems. I think our team is able to get around that and give them a much higher fidelity, a much higher resolution then they could have imagined. That enabling of further research and further discovery by their part is what really excites me most about the INSPIRES project." 
Whitney works alongside Sonia Naderi (third-year Ph.D. candidate in Electrical and Computer Engineering) and Kenneth Bundy (Machine Learning Research Consultant), whose specialties include network design and sensor calibration, respectively. 
Whitney explained, "I'm working on a power system comprised of a battery management subsystem and maximum power point tracker, optimized for continued operation for numerous years with little to no human interaction, all powered by a Cortex M3 processor with an integrated sub 1GHz radio module, and with multiple input options for both digital and analog sensors. The Cortex M3 is capable of running whatever network algorithms that Bundy designs, and whatever software that is required by Naderi for her sensor implementation." 
Earlier in the project, this trio's work was more aligned as they completed the first prototype. Now, the team has diverged a bit into their specific areas of expertise, with Whitney's work focused on the physical device itself. However, the trio still remains in parallel with each other to ensure that they are in sync when it's time to integrate their respective systems back together. 
This is only the beginning for Whitney's electrical engineering education, as he plans to continue onto both M.S. and Ph.D. programs at the University of Maine. 
"I've always had a love of the complex and weird side of electrical engineering that is electromagnetics, which is a lot of what you find in things like communications," Whitney concluded. "INSPIRES has so many complex and fascinating intricacies that are so common in the communications field, which is something that has always appealed to me."