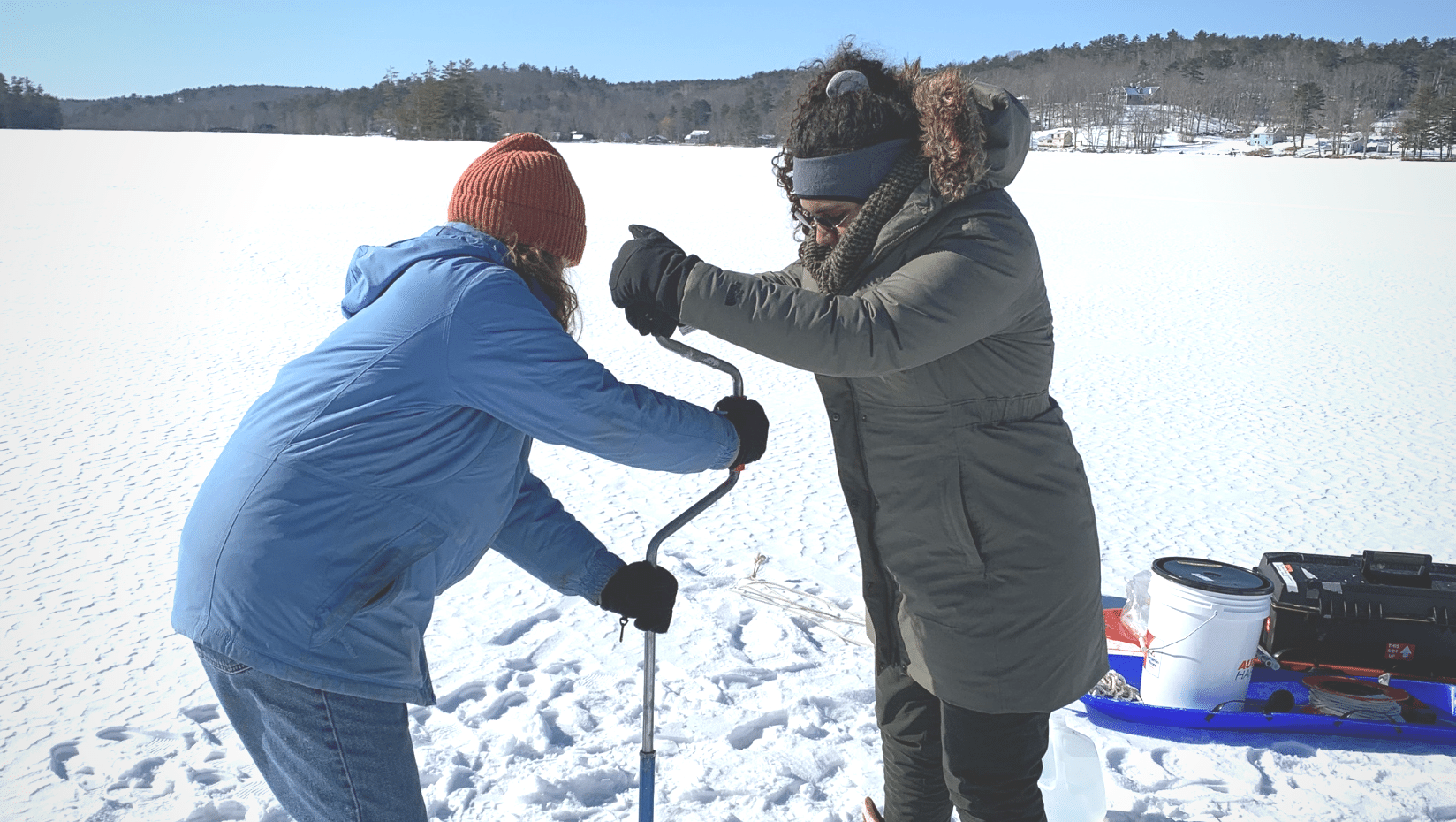 Leaving her mark: How one undergraduate student rose to the challenge and discovered new skills and experiences
By Marcella M. Silver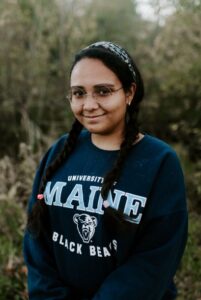 Daniella Leal Espinal is an undergraduate student studying Microbiology at the University of Maine who recently became involved with Maine EPSCoR's current NSF EPSCoR Track-1 grant, Maine-eDNA. According to Leal Espinal, she started looking for a job related to DNA sequencing, microbiology, and genetics and found the Student Research Assistant position to be a good fit. To her surprise, she has been able to not only apply one passion to her work, but all of them. 
Leal Espinal is originally from the Dominican Republic, where her family encouraged her to pursue education and supported her growing passion for microbiology. 
"My family planted a seed of curiosity in me," Leal Espinal explains. "They gave me toy microscopes to play with. I was into anything that had to do with bacteria, fungi, viruses, algae — I was especially curious about microbes and interested in things you can't see with the naked eye." 
Enthusiastic seems like an understatement when Leal Espinal explains how much her work means to her. Prior to COVID-19, she was working in the CORE eDNA lab with Maine-eDNA Graduate Research Assistant, Sam Silverbrand, and Maine-eDNA Co-PI, Michael Kinnison. Leal Espinal was active in water sampling, conducting qPCR experiments, making gels, filtering and extracting collected water samples, and general laboratory upkeep. 
When COVID-19 required drastic changes to protocol, Leal Espinal's passion for the work led her to be proactive and adaptive. 
"I decided, I'm not just going to go home and do nothing," Leal Espinal says. "I knew things were going to be different. I knew we couldn't go into the labs at least for a period of time. But we started asking what work we could continue to do."
For Leal Espinal, the answer came in the form of data analysis and organization for metabarcoding, a method of species identification using a short section of DNA. This process is an important and necessary aspect of the Maine-eDNA grant. According to Leal Espinal, it was different from anything she had done before, but by the end of the summer, she felt confident and empowered. 
"This is really a collaborative effort overall. When I graduate in 2021, someone else is going to have to take over this project I started," Leal Espinal states. "Our combined work will result in something bigger than any of us as individuals." The finished product will act as a database of references, metabarcode sequences, and primers to be utilized through an intuitive and open user interface for people at the University of Maine and beyond to use for their research. 
According to Leal Espinal, her favorite experience has been learning the informatics side of the Maine-eDNA program. "I've been lucky enough to delve into this," she explains. "My Dad is a software engineer and I've been interested in programming and computer science. I always thought I would have to choose between microbiology and informatics, but now I know I can do both, and it's awesome." 
Her involvement with Maine-eDNA has strengthened her love of microbiology while providing an opportunity to grow her knowledge in the realm of bioinformatics. She now has a better understanding of how databases work and how to build an efficient database. 
Leal Espinal also mentions that her experience has been enlightened through her work with Silverbrand. "She stays super involved and is always eager to answer any questions. And while we've faced a lot of obstacles this year, she doesn't ever turn down an opportunity to help us learn, or to help out wherever needed," Leal Espinal says. 
"This overall experience has really been the highlight of my undergraduate career," Leal Espinal adds. "I want to thank everyone involved with this program for this opportunity. I love what I'm doing and when I leave, I'll be happy to have this experience and leave my mark." 
You can read this article and more like it in the upcoming Winter Maine EPSCoR newsletter.