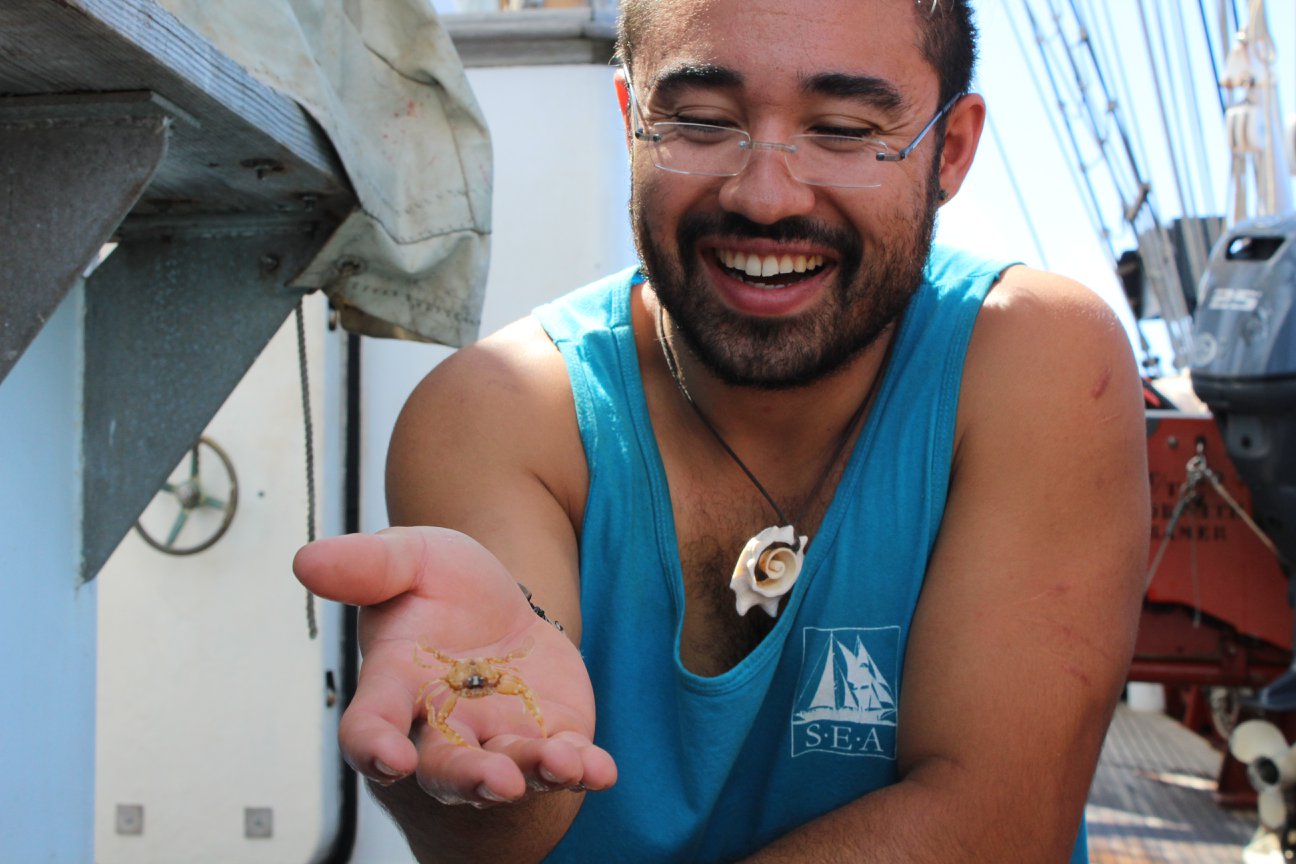 Meet Maine-eDNA: Grayson Huston, Graduate Research Assistant
Jane Horovitz, ME EPSCoR Student Writer
After Grayson Huston received his undergraduate degree in marine science from the University of California, Berkeley, he decided to not go directly into graduate school, largely because he wasn't sure what he wanted to specialize in. He knew he wanted to study science, either marine or aquatic, but he never imagined he would be working with DNA. He was focused on working with something he could see and hold. However, over the last several years, Huston has found that his jobs and the field of conservation biology have steered him towards environmental DNA (eDNA).
From Carmel, California, Huston currently works as a wildlife biologist for Yosemite National Park, where he's worked for six seasons. At Yosemite, Huston does a lot of aquatic restoration, often in high-elevation lakes at eight to ten thousand feet. At the moment, Huston is working to remove non-native fish to restore habitats for endangered frogs that reside in these lakes, but he also works with other species such as toads and turtles.
Huston has begun to use eDNA in the last two jobs he's held since his undergraduate degree. In his current position at Yosemite, Huston has seen the benefits of eDNA firsthand and enjoyed asking critical questions about how eDNA technology can be developed further to make it an even more useful tool for researchers.
"[eDNA] is a topic that I'm really passionate about, that really excites me, and that I really enjoy doing," Huston explains.
In August, he'll move to Maine to pursue a Ph.D. in Ecology and Environmental Science in the school of Biology and Ecology at the University of Maine. He will be working within the first thematic goal of sustainable fisheries in Maine EPSCoR's current Track-1 grant, Maine-eDNA. Huston will be studying sedimentary DNA with researchers Michael Kinnison and Jasmine Saros. He will be taking lake cores and trying to extract DNA from different layers of sediments to understand the ecosystems within those lakes in order to help restoration efforts.
Huston is excited to dig deeper into the field of eDNA and to learn new skills in his research.
"I've had work collecting aquatic eDNA, and I have some experience with extracting it and running the [polymerase chain reactions] (PCR's), but sedimentary DNA will be completely different and new to me, so I'm looking forward to learning those new skills," Huston says.
Huston is not only drawn to the eDNA aspect of the Maine-eDNA program, but also to the way the researchers are engaged and passionate about the work they do and the students involved.
"I spoke with Dr. Kinnison and Dr. Saros on the phone… and they were both just so great, supportive, [and] responsive," Huston explains. "So that was a really big factor. They were almost equally as engaged as I was, and equally excited at the prospect of me coming in as I was."
After Huston finishes his Ph.D., he hopes to hold a position like the head of wildlife research and grants at a park. In a position like this, he could supervise all of the research projects going on and get a glimpse into a variety of projects working with both endangered species and newly discovered species.