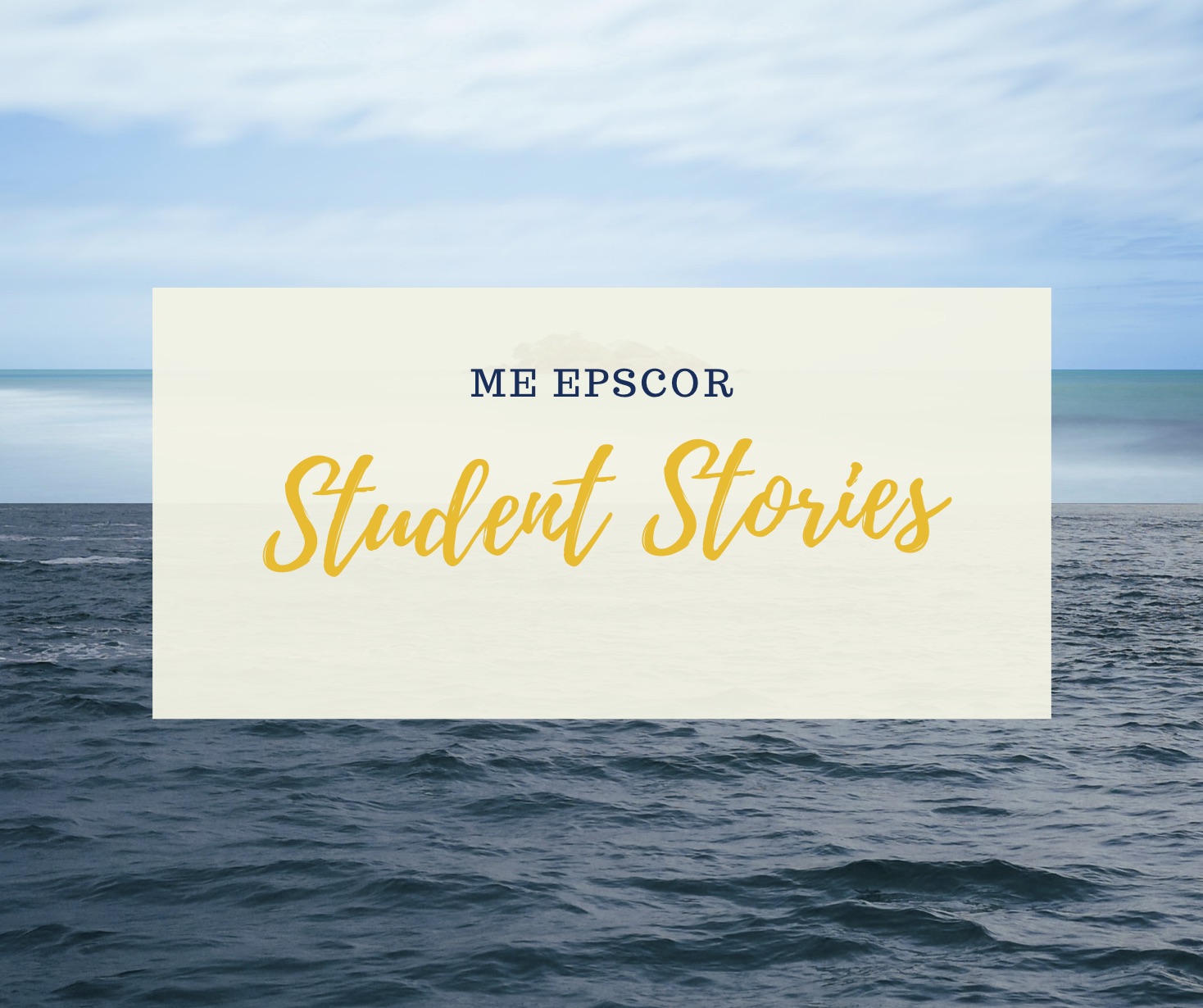 Student Stories: Abigail Elkins
Growing up, Abigail Elkins spent summers
attending camps run at UMaine in Orono. After graduating from high school, she found the familiarity of the campus and her proximity to her family to be a strong determining factor in her decision to stay in the state for college. At the UMaine, Elkins studies Elementary Education and Women's Studies.
"I chose to study education because I have always loved going to school and learning," Elkins explains. "My teachers really inspired me and I wanted to be able to support students in the same way that my teachers have always supported me."
While at UMaine, Elkins joined the Cooperative Extension: 4-H STEM Ambassador program. The STEM Ambassador program trains and supports college students to take science toolkits and curriculum to present to surrounding community programming and students in afterschool programs. The toolkits are part of a ME EPSCoR Education and Outreach program that opens the door for STEM education and makes materials and curriculum accessible and available to students and teachers across the state of Maine and beyond.
Elkins is working to adapt, test, and finalize more of these science toolkits for middle and high school students. The current toolkits being developed focus on sustainability and aquaculture, in an effort to bring hands on STEM learning into the classrooms and after-school programs for students at their most impressionable stage of life.
"We have activities designed to help students learn about the Tragedy of the Commons, DNA, natural selection, ocean acidification, pollution, and so much more in a fun way," says Elkins. "After developing an activity, I get the opportunity to go to summer camps and programs to test the activity with the target age group."
Elkins' work directly contributes to the community in Maine that she came from. After graduating, Elkins plans to stay in the state to teach elementary education.
4H Tool-kits and  STEM Ambassador Program
Working with the 4-H Program, ME EPSCoR developed four curricula toolkits to be used by educators, scout troops, summer camps, and after-school programs. The toolkits include age-appropriate experiential learning activities and are an introduction to marine science and the concept of aquaculture.