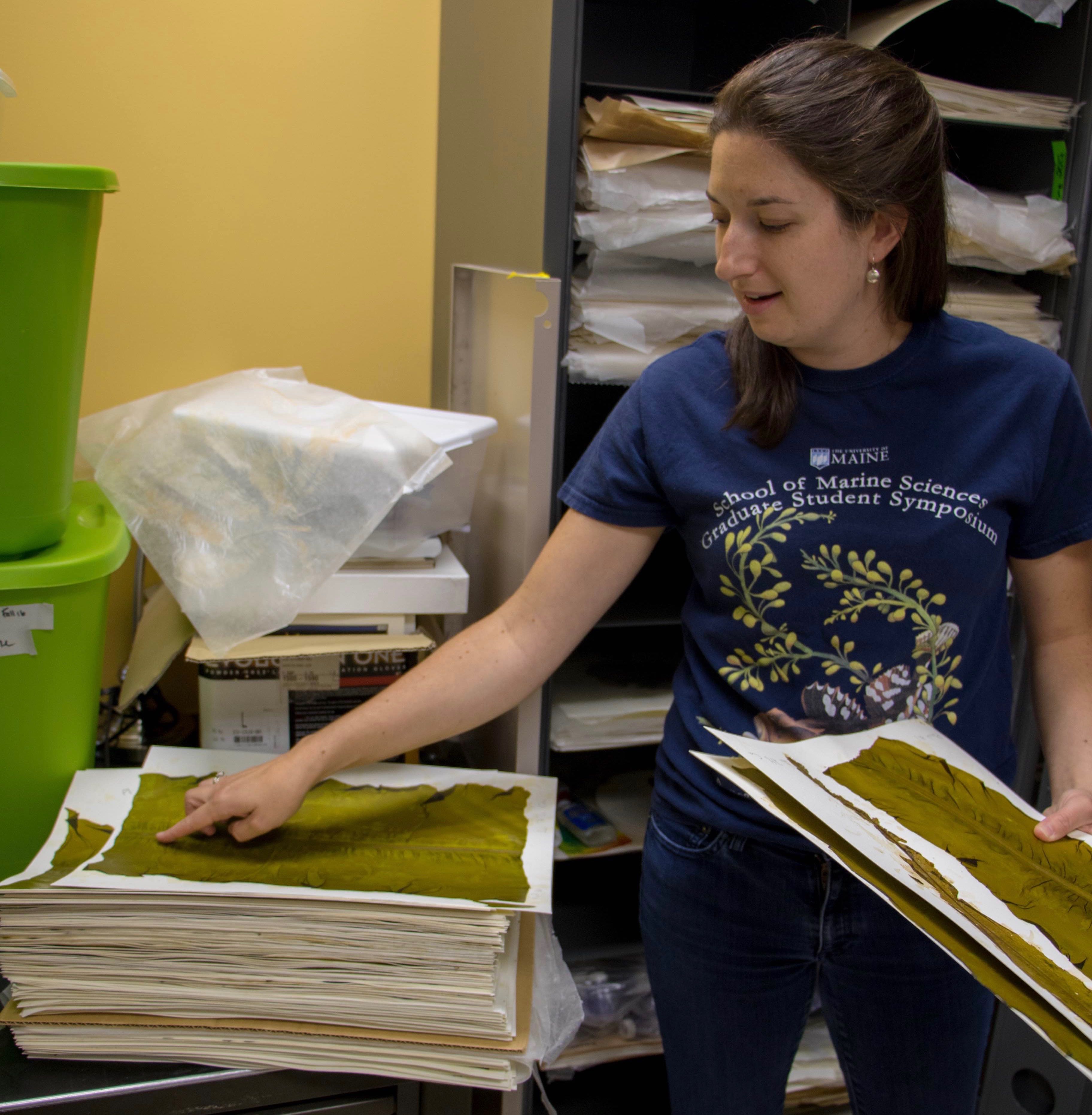 Researcher of the Week: Charlotte Quigley
Charlotte Quigley is a Ph.D. candidate of marine biology at the University of Maine and SEANET Research Fellow in Theme 2: Changing Environments. Quigley grew up on the coast of Massachusetts and has always had a love for the ocean. Before college she worked at the New England Aquarium, citing her favorite part as visiting the newborn penguins.
As an undergraduate at Colby College, Quigley surveyed intertidal green crab populations for shell disease, spent some time working at Pemaquid Point, and the National Marine Fisheries NOAA Aquarium. After graduation, Quigley worked in the cloud forests of Costa Rica, where she developed her outreach education skills, working as a resident naturalist, teaching undergraduates and ecotourists about the biology, ecology, and natural history of the cloud forest habitat. It was during this time that Quigley was offered a job to study epiphytic orchid biogeography and angiosperm transcriptomics at the University of Georgia. It was from this experience that Quigley realized her two learned interests, genetics and coastal ecosystems, could overlap to make a compelling Ph.D. program. With this in mind, she developed this program on seaweed using genetic tools like transcriptomics to answer her research questions.
Currently, Quigley works on a project titled "Thermal Tolerance of the Candidate Sea Vegetable Crop, Alaria esculenta." This project takes a close look at a mild flavored species of kelp and its potential to be a good landing crop for farmers.
"[This species of kelp] has a little bit of a more delicate flavor," Quigley explains. "So if people aren't used to eating rich earthly umami flavors this one is a little milder [and it] gets people into [eating kelp]."
In addition, this project looks to the future and this crops tolerance for rapidly warming waters like the Gulf of Maine.
"[Our research questions include]: can we add diversity to our sea vegetable crops? Can we get more people interested in eating sea vegetables," says Quigley. "And can we make sure that we are introducing something that is viable now and in the future?"
Looking to the near future after graduating, Quigley says she hopes to continue her work promoting the use and consumption of sea vegetables in New England so that "this awesome work can continue."