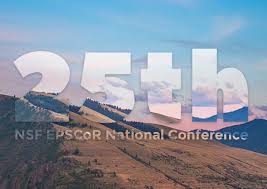 25th NSF EPSCOR National Conference
The 25th NSF EPSCoR National Conference will focus on "what makes EPSCoR unique within the NSF," emphasizing inclusion & diversity, science & innovation, partnerships, and longitudinal sustainability.
Note: The Pre-Conference Workshop is an optional learning experience focused on inclusion through community-based participatory research and indigenous research models. Dr. Aaron Thomas, University of Montana Professor of Chemistry and Director of Indigenous Research and STEM Education (IRSE) and Holly Truitt, Director of the University of Montana Broader Impacts Group (BIG), will lead the workshop.