Tammy Mills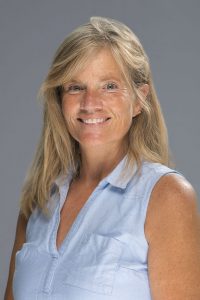 Assistant Professor of Education
tammy.mills@maine.edu
Shibles Hall
University of Maine
Orono, Maine 04469-5766
Bio: Tammy Mills received her Ph.D. from Montclair State University in May 2016. Her research interests include teacher education and development, teacher preparation for culturally and linguistically diverse K-12 student populations, issues related to poverty, equity and education, community-based teacher preparation, the relationship among professional educators' knowledge, inquiry and practice, and methods of qualitative research.
As a 25-year veteran educator, literacy specialist, curriculum developer and teacher educator, she has worked in grades kindergarten through ninth grade, in a variety of configurations, in both private and public schools, in rural, urban, and suburban contexts across the country. She has had the privilege of teaching in Tinton Falls and Newark, New Jersey, rural Maine, Pasco, Washington, and Tempe, Arizona. Tammy is interested in the learning opportunities offered by various educational contexts for all involved, including students, teachers, and members of the community.
Her current research is focused on the development of teacher expertise and preparation of teachers for diverse populations, especially in urban and rural contexts. Her most recent research consists of examining the use of the Model of Domain Learning as a descriptive framework for reading teacher expertise.
Education
Ph.D., 2016, Montclair State University
Courses taught at UMaine
Sample Publications
Fives, H., Mills, T., & Dacey-Mack, C. (2016). Cooperating teacher compensation and benefits: Comparing 1957-58 and 2012-13. Journal of Teacher Education, 67(2), 105-119.
Cochran-Smith, M., Villegas, A. M., Abrams, L., Chavez Moreno, L., Mills, T., & Stern, R. (2015). Framing teacher preparation research: An overview of the field, part 2. Journal of Teacher Education, 66(2), 109–121.
Cochran-Smith, M., Villegas, A. M., Abrams, L., Chavez-Moreno, L., Mills, T., & Stern, R. (2016). Research on teacher preparation: Charting the landscape of a sprawling field. In D. Gitomer & C. Bell (Eds.). Handbook of research on teaching (5th ed.). Washington, DC: American Educational Research Association.