Mary Ellin Logue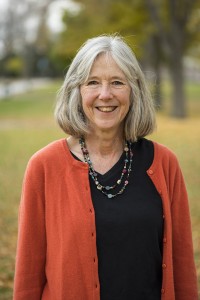 Associate Professor, Early Childhood Education
mary.logue@maine.edu
Phone: 207.581.2726
304 Shibles Hall
University of Maine
Orono, ME 04469-5749
Bio: Mary Ellin Logue has been a faculty member at the University of Maine since 2002. Previously, she was a senior research associate at RMC Research, an educational research organization working on education and policy issues. She holds a doctorate in early childhood education from the University of Massachusetts. Her areas of expertise include: early childhood education, special education, parent involvement, Head Start, Title I, family literacy, program development and teacher education. She currently serves as director of the School of Learning and Teaching.
Education
Ed.D., 1986, University of Massachusetts
M.A. 1976, Oakland University, Rochester, MI
B.S. 1975, University of Maine
Courses taught at UMaine
CHF 304: Field Experience in Early Childhood
CHF 322: Curriculum and Methods for Teaching Social Studies in Early Childhood Education
CHF 450: Early Childhood Special Education
SED 505: Diversity and Development
HUD 521: Science as Inquiry in Early Childhood
Sample publications
Logue, M. E. (in press). School Readiness. SAGE Encyclopedia of Contemporary Early Childhood Education. Thousand Oaks, CA: Sage.
Logue, M.E., Dayhuff, M.H., Keen, R.C., & Field, T. Lessons from Roberta. Young Children, (2013). 68,3, 76079.
Logue, M.E, Cronkite, D, Shelton, H & Austin, J. (2012). Strengthening Partnerships with Toddlers' Parents Through Toddler Stories. Revised and expanded from 2007 article. Spotlight on Infants and Toddlers. Washington, DC: NAEYC.
Logue, M.E. & Detour, A (2011) "You be the Bad Guy": A new role for teachers in supporting children's dramatic play. Early Childhood Research and Practice. Vol. 13 (1). http://ecrp.uiuc.edu/v13n1/logue.html
Logue, M.E. & Harvey, H. Preschool teachers' views of active play (2010) . Journal of Research in Childhood Education, 24(1), 32-49.