Mary Ellin Logue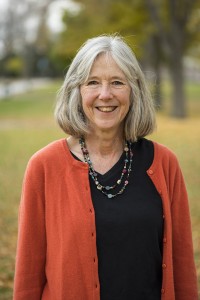 Associate Professor Emerita of Early Childhood Education
mary.logue@maine.edu
Phone: 207.581.2726
304 Shibles Hall
University of Maine
Orono, ME 04469-5749
Bio: Mary Ellin Logue is associate professor emerita of early childhood education. She was previously director of the School of Learning of Learning and Teaching with the University of Maine College of Education and Human Development, where she was part of the teacher education program. Dr. Logue specializes in applying developmental theory to classroom practice. She has a strong background working at the national, state and local level with programs focused on children at-risk for school failure. She has worked extensively with preservice and practicing teachers in elementary and early childhood schools. She has developed curriculum and professional development materials for the National Head Start Bureau and Title I and participated in the development of state learning standards for early childhood. She was a cooperating faculty member on the statewide Elementary Science Partnership grant and supported state policy initiatives in early education. Prior to joining UMaine, Dr. Logue was a Senior Research Associate at RMC Research where, among other projects, she worked as a member of the Rural Technical Assistance Team for Title 1.
Education
Ed.D. in Early Childhood Education, 1986, University of Massachusetts
M.A. 1976, Oakland University, Rochester, MI
B.S. 1975, University of Maine
Sample publications
McGuire, P., Tu, S., Logue, M., Mason, C., Ostrow, K. (2017). Counterintuitive effects of online feedback in middle school math: results from a randomized control in ASSISTments. Journal of Educational Media International.
Logue, M.E., Tu, S., Fisher, S., Mason, C.A. (June 2015). Public preschool programs in Maine: Four case studies of quality programs. A report of the Maine Education Policy Research Institute (MEPRI ). Orono, ME: University of Maine.
Fairman, J. Logue, M.E., LaBrie, S. (2016). Factors Influencing Parents' Decision to Use Public Preschool Programs in Maine: Results of a Parent Survey. A report of the Maine Education Policy Research Institute (MEPRI). Orono, ME: University of Maine
Logue, M. E. (2015). School Readiness. SAGE Encyclopedia of Contemporary Early Childhood Education. Thousand Oaks, CA: Sage.
Logue, M.E., Dayhuff, M.H., Keen, R.C., & Field, T. Lessons from Roberta. Young Children, (2013). 68,3, 76079.
Logue, M.E, Cronkite, D, Shelton, H & Austin, J. (2012). Strengthening Partnerships with Toddlers' Parents Through Toddler Stories. Revised and expanded from 2007 article. Spotlight on Infants and Toddlers. Washington, DC: NAEYC.