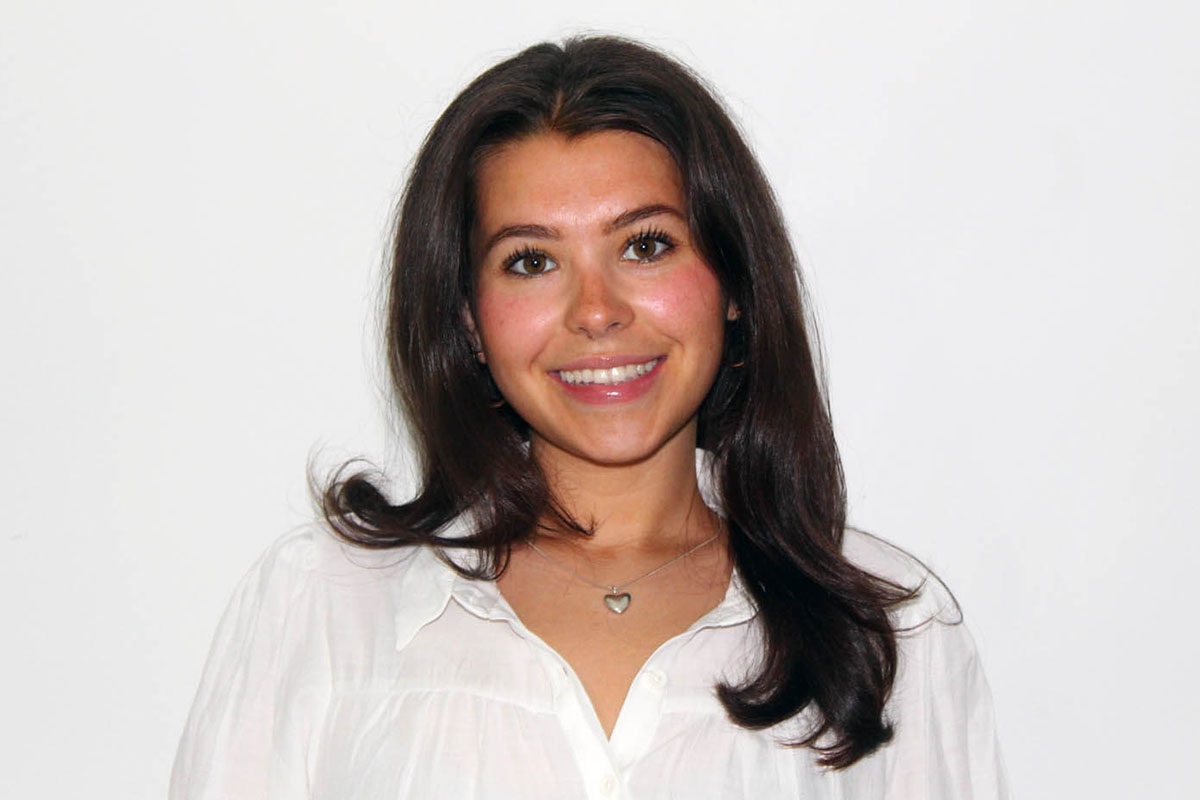 Isabelle Hallagan: Elementary education major gains valuable experience at Best Buddies Maine
Isabelle Hallagan, a rising senior from Falmouth, Maine, has only been a part of the Best Buddies program at UMaine since her junior year but fell in love with it quickly. Her experience through the program has led her to be elected president for the upcoming school year as well as land her a summer internship with Best Buddies Maine.
An elementary education major, Hallagan says the supportive and welcoming environment that UMaine has given her to learn and grow as an individual has prepared her for her internship at Best Buddies Maine.
Hallagan's experience within the UMaine Best Buddies has been nothing but positive. She says that she looks forward to the friendships that blossom among the Best Buddies members at their meetings and events. "I can't wait to work with the other executive members and create some new ideas to take Best Buddies to another level. The classmates at Best Buddies here at UMaine all work as a team and we would not be able to thrive without everyone's time and amazing ideas," she says about her upcoming role as president.
Her responsibilities within her internship at Best Buddies Maine include educating and spreading the word about Best Buddies and finding people to join their citizens program. To achieve this, Hallagan's role is to reach out to local businesses to ask if they are willing to display the Best Buddies information sheets. She also tables at Portland's First Friday art walk and creates digital posters, flyers and postcards to spread the word of the program.
"I have enjoyed every minute of contributing to this wonderful organization. My goal in life is to teach others about the importance of including and advocating for children and adults who deserve these simple life attributes. After college, it would be a dream to work alongside Best Buddies' phenomenal organization and help a-typical individuals find jobs, inclusive living, friendships and so much more," Hallagan says.
Hallagan hopes to take the experience she is learning this summer and apply it to her role as president of the UMaine Best Buddies chapter. She wants to bring back motivation and drive to the club members that they can put toward something that brings them joy. Her overall goals for the club are to increase the members at the university by hosting more events, increasing the amount of marketing and amping up their social media.
"I hope to gain as much knowledge and experience as I possibly can in this short period of time. Alongside this, I am looking forward to making new friendships and connections with Buddies in the community," she says.
Contact: Hope Carroll, hope.carroll@maine.edu