NCAA nominates Rossignol for Woman of the Year award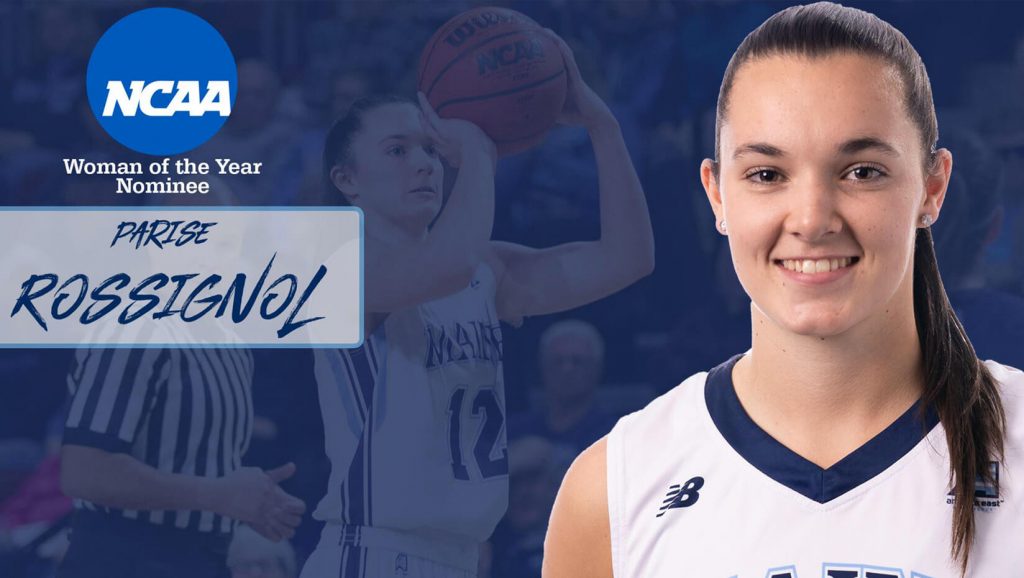 The NCAA has nominated Parise Rossignol, former standout player and now assistant coach for the University of Maine women's basketball team, for its Woman of the Year award.
The award recognizes academic achievement, athletic excellence, community service and leadership. Rossignol is pursuing a master's degree in secondary education. As an undergraduate secondary education major, she made the Dean's List seven times. The Van Buren native also was a UMaine Presidential Scholar and made the 2019 America East All-Academic Team.
On the court, the America East Woman of the Year finalist tallied 567 points, 201 rebounds and 74 assists. Rossignol owns the Black Bear record for 3-point field goals (8) in a game.
The NCAA Woman of the Year will be announced Oct. 20 in Indianapolis. For more information, visit goblackbears.com.