Irish Sea Sea-Level Change Project
In the summer of 2011, Dan Belknap and Joe Kelley represented UMaine on a 2 week oceanographic cruise around the Irish Sea to study the late glacial changes in sea level that have occurred there.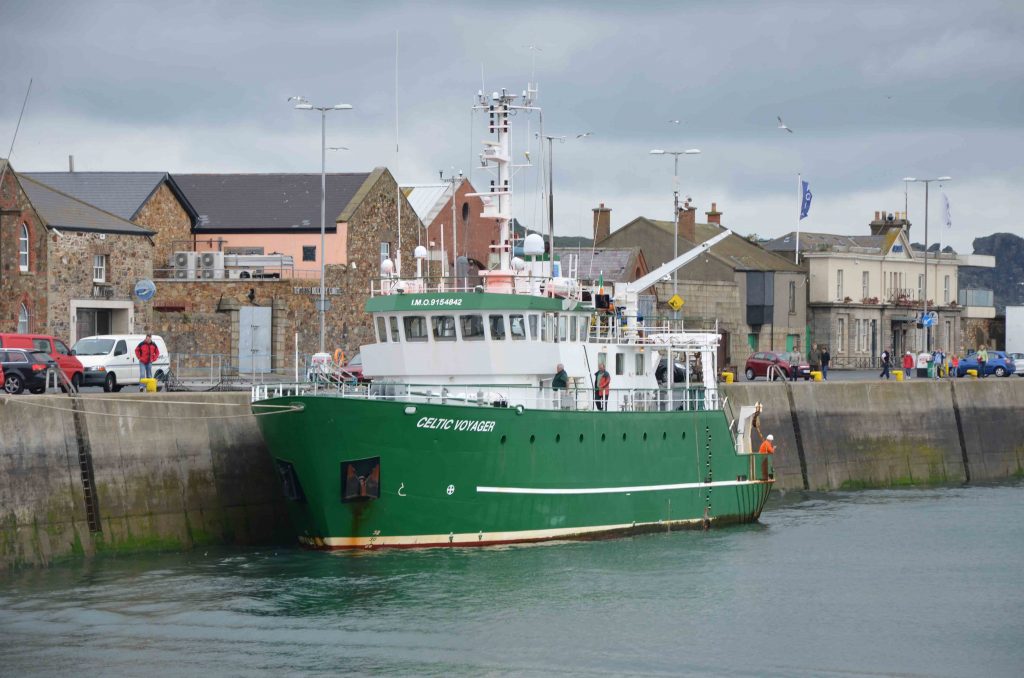 Work involved seismic reflection profiling in Bantry Bay, Waterford, Boyne River mouth, Kilkeel Steps and Dundrum Bay, Ireland, Belfast and the Causeway Coast, Northern Ireland and the Isle of Man and Cardigan Bay, Wales. Accompanying the UMaine faculty were Andrew Cooper, Derek Jackson, Ruth Pletts, and Rory Quinn of the University of Ulster
In the summer, the group plans to collect cores from seismic targets seen this year.