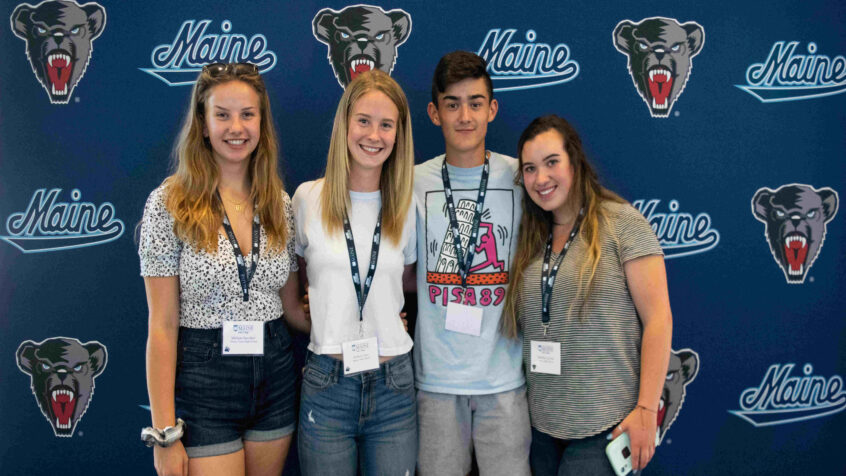 Getting Started
Start your adventure as an Early College Black Bear by activating your accounts, getting your contact information, and more.
Activate UMaine Accounts
Your university portal (mycampus.maine.edu) will be vital to your connection and success at the University of Maine. Your portal includes your Email, Blackboard, MaineStreet, and more. (Note that if you have been using your @maine.edu email, Mainestreet or Blackboard, then your account is ACTIVE.)
You will need to activate your maine.edu account first before you can access any of these UMaine related systems.
Please call Toll Free: 1.877.947.4357 to get your activation code. Have your student ID number and your birthdate ready before you call.
Forward your UMaine email
Checking your UMaine email is so important that we want you to know how to access it.
All UMaine emails will be sent to your @maine.edu account.
You can find your
@maine.edu emails
in your portal, but i
f you choose, you can forward it to a personal email. This can minimize the number of email accounts you need to check. This tutorial walks through the steps to forward your maine.edu email to another address.
FERPA: What is it? And why is it important?
Students may give their parents or other 3rd parties access to their information by completing the FERPA release form and submitting it to us. Regardless of age, students enrolled in college courses are covered by Federal FERPA law.