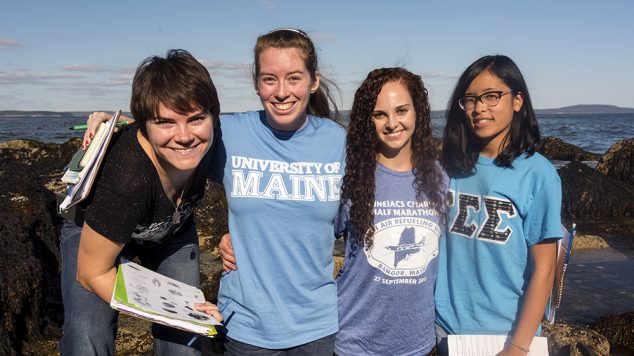 Suggested Online Courses: ALL DEADLINES HAVE PASSED. PLEASE SIGN UP FOR FALL COURSES.
Deadlines for applications are one full week prior to the class start date.
We do not recommend three week courses for students in high school as the required work is approximately 40 hours a week. However, 11th and 12th grade students may be eligible to enroll in a 3-week summer course. Approval is given on a case-by-case basis. Contact kari.suderley@maine.edu for more information.
Course Modes: All online courses are listed as either WW or DS

WW: Fully online
DS: Course meets at a specific time and day as noted
  Summer University Schedule 2021
May Session 1 (3 weeks): May 10–May 28
Summer Session 2 (6 weeks): May 10–June 18
Summer Session 3 (6 weeks): May 31–July 9
Summer Session 4 (3 weeks): June 7–June 25
Summer Session 5 (6 weeks): June 21–July 30
Summer Session 6 (3 weeks): July 12–July 30
Summer Session 7 (6 weeks): July 12–August 20
Summer Session 8 (3 weeks): August 2–August 20
General Information
Graduating Seniors that are accepted at UMaine please navigate to the Accepted Student page.
All Early College classes carry UMaine credit and meet the general education requirements of UMaine.

Course registration is subject to space availability and registration will be confirmed via email. Processing of your application may take a minimum of  5 business days. Complete applications include: Student signature, Parent signature, & School Counselor approval in the ExplorEC portal.

Please note that most science and math courses have lecture and recitation portions as well as lab portions that are required. Please keep this in mind when selecting live courses.
Apply now at ExplorEC or email us at um.earlycollege@maine.edu  with any questions.
Do you want to know more about the courses offered? Search the course catalog. If you don't see a class that interests you, you can search for all courses on the ExplorEC portal
Suggested Campus Specific Courses in Orono, Belfast, and Bryant Pond
UMaine is following COVID-19/current CDC recommendations for all live courses. Students must wear a mask on campus.
Courses in

blue

are for graduating seniors only