Cohen Biography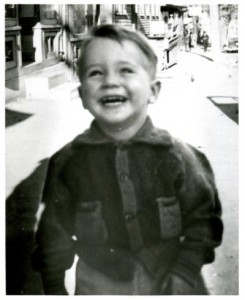 THE EARLY YEARS
William Sebastian Cohen was born on August 28, 1940 in Bangor, Maine. His parents, Reuben and Clara Cohen, were respected small business owners in the Bangor community. The Cohens founded the Bangor Rye Bakery Co. in the 1920s and served "the best rolls in town" to the restaurants and general public until "Ruby's" death in 1995. Bangor Rye, to this day is considered "a city institution… that is as famous for its challah, sub rolls, bulkees and hard rolls as it is for the family that owned and operated it for decades."
Secretary Cohen credited education and sports for teaching him the fundamentals of leadership. In a 2013 speech before a group of William S. Cohen Middle School students, Cohen noted that, "education is the key to everything in life… [It] is like lighting a flame in your mind." Sports, according to Cohen, taught him the discipline required to excel.
An accomplished student and athlete, Cohen graduated from Bangor High School in 1958, and from Bowdoin College in 1962 with an A.B. cum laude in Latin. He was named to Maine All-State high school and college basketball teams and also inducted into the New England All-Star Hall of Fame and the Maine Sports Hall of Fame. According to Cohen, he discovered his love of poetry when he tried to explain to his college English professor that he should be excused from a class assignment to write a sonnet because he was an athlete, and as such, not a poet. Fortunately, his professor did not buy his argument, and a young Bill Cohen stumbled upon a new talent and passion, eventually becoming a published author of several works of fiction, non-fiction and poetry.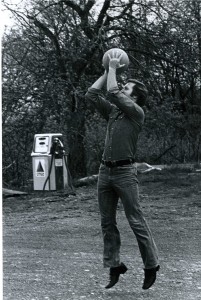 EARLY CAREER
Following his graduation cum laude from Boston University School of Law in 1965, Cohen returned to Maine. He was offered a partnership at a Bangor law firm and quickly established himself as a gifted attorney. Three years later he became an assistant county attorney, his first public service position. He returned to private practice in 1970.
During this period, "Bill" Cohen's list of achievements continued to expand. He served as vice president of the Maine Trial Lawyers Association (1970-1972); as a member of the Bangor School Board (1971-1972); as a fellow at the John F. Kennedy Institute of Political Science at Harvard University (1972); as editor-in-chief of the American Trial Lawyers Association; and as an instructor in business law at the University of Maine. His years at the University of Maine made a lasting impression on him, and he has continued to have a special relationship with the University.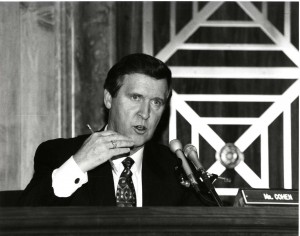 POLITICAL CAREER
BANGOR CITY MAYOR
Secretary Cohen entered the political arena when he ran for and won a seat on the Bangor City Council in 1969. He served as Mayor of Bangor from 1971-1972. It soon became evident that Cohen was destined for a larger stage.
U.S. HOUSE OF REPRESENTATIVES
 In 1972, Secretary Cohen successfully ran as the Republican candidate for the U.S. House of Representatives in Maine's Second Congressional District, beating Democratic State Senator Elmer H. Violette with 54.4% of the vote. During his campaign, Secretary Cohen decided "to find out what [was] on people's minds" by walking over six hundred miles across the "largest congressional district east of the Mississippi River." He wore out his LL. Bean Boots during his trek, which is nearly impossible to do. Walking became his trademark, and in every subsequent campaign he sought out what was on the minds and in the hearts of Maine's citizens on his hikes around the state.
During his first term in the House, Cohen garnered national attention for his role in the constitutional crisis known as "Watergate." Interestingly, like many of his colleagues, Secretary Cohen had no desire to serve on the House Judiciary Committee, but because he was a young freshman, he was given a less than preferred committee assignment. Senior committee members, knowing that the investigation would be televised, assigned Cohen the influential role of assembling the evidentiary case against President Nixon. His conduct throughout the Watergate scandal earned Cohen a reputation as an independent, thoughtful, courageous "rising star," respected for his intellect and his integrity. During the investigation Cohen famously compared the circumstantial evidence of presidential involvement in the Watergate scandal to snow that fell during the night while people were sleeping:
If you wake up and there's snow on the ground where there wasn't any the night before, you conclude that it snowed during the night, even if you didn't see it fall… conspiracy is too subtle and ambiguous to leave smoking pistols, but the fallen snow must not be ignored.
Secretary Cohen was one of the first Republican members of Congress to break party lines and vote in favor of impeaching President Nixon on three of the five counts under investigation. This decision did attract criticism from his Republican colleagues, to which Cohen responded:
The most serious and dangerous threat to our very society [is] when those in positions of power undertake to turn natural instruments of government into agents of vengeance and retribution against private citizens… I know some will undoubtedly disagree with my decision… but I want you to know that it [is made] from sincere conviction.
The integrity he displayed during this period, contributed to TIME magazine naming him one of America's 200 Future Leaders. He was also named one of the U.S. Jaycee's Ten Most Outstanding Young Men in America in 1975.
While in the House, Secretary Cohen's committee assignments allowed him to tackle issues that were of particular importance to the people of Maine. Cohen served on the Merchant Marine and Fisheries Committee, the House Committee on Small Business, and the Special Select Committee on Aging. Secretary Cohen worked on issues related to the elderly and aging throughout his congressional career, including his time in the Senate. During his tenure in the House, he played an instrumental role in the passage of the 1975 "Nursing Home Patient Bill of Rights."
Secretary Cohen's time in the House cemented his reputation as a politician who would do what he though was right rather than always following the party line; someone who possessed a real passion for public service and his home state of Maine; and a politician who put his constituents and their concerns before partisan politics.
U.S. SENATE
After three terms in the House of Representatives, Secretary Cohen was elected to the United States Senate in 1978. He ran against and defeated a popular incumbent, Democrat William Hathaway, with 56% of the vote. By now, Cohen was known as a moderate Republican who voted his conscience and could be trusted to keep his word. He was often compared to two other independent-minded Maine senators – William Pitt Fessenden, who cast a deciding vote against the impeachment of President Andrew Johnson in 1868, and Margaret Chase Smith, who in her "Declaration of Conscience" speech referred to the McCarthy hearings as a "witch hunt."
Following the Watergate scandal, Secretary Cohen became an influential congressional advocate for more stringent laws regulating those in government. His interest in government ethics continued throughout his career, and he became a leading figure in the Senate's Governmental Affairs Committee. As a member of the Subcommittee on Oversight of Government Management (1979-1997), Secretary Cohen championed changes in policy that would increase government efficiency and effectiveness. His work contributed to the simplification of federal purchasing practices, improved aviation safety, and tighter controls over Medicare fraud and abuse.
Secretary Cohen's contributions during his long tenures on the Senate Armed Services Committee and the Senate Committee on Intelligence were highly regarded by both sides of the aisle. He chaired the Arms Services Subcommittee on Seapower and Force Projection, and in 1987 became Vice Chair of the Intelligence Committee. He developed a national reputation for having thoughtful, insightful expertise on defense and intelligence issues.
Secretary Cohen continued his focus on issues affecting the elderly by electing to serve on the Special Committee for Aging throughout his three terms in the Senate. As chair of the committee he became one of the strongest advocates in Congress for policies that would help improve the lives of America's elderly, including ending mandatory retirement at the age of 65.
Cohen's sustained leadership on environmental issues earned him the distinction of being the only Republican Senator endorsed by the League of Conservation Voters re-election after re-election, while his efforts on behalf of small business and early leadership in reversing federal deficits won him awards from the National Federation of Independent Business Men and the National Taxpayers Union.
In 1987, Cohen once more became a major player in the drama surrounding a constitutional crisis when he was appointed to the Select Committee on Secret Military Assistance to Iran and Nicaragua Opposition. The Committee was formed to investigate the sale of weapons to Iran and the funnelling of these proceeds to the Contra resistance movement in Nicaragua. Throughout the investigation, Secretary Cohen remained true to his reputation as a thoughtful, independent thinker who was not afraid to put aside partisan political interests in favor of upholding the law and a strict interpretation of the U.S. Constitution. Cohen was one of only three Republicans to join Democrat members in signing the majority report that held President Reagan responsible for the actions of those involved in the Iran-Contra Affair.
Although he became a national figure who played high-profile roles in two major constitutional crises, Cohen never forgot about the constituents who had sent him to Washington. Throughout his twenty-four years in Congress, Secretary Cohen and his staff responded to more than fifty thousand requests for assistance. He also received and replied to over two million letters regarding issues that were before Congress, and travelled back to his home state of Maine over five hundred times to meet with constituents and appear at events. The needs of Mainers were always a primary concern of his. Examples of issues he played a leading role in include:
Helping Maine businesses and industry compete in national and international markets;
Settling the Indian Land claims controversy in the 1970s;
Supporting Navy projects for Maine facilities, such as Bath Iron Works and the Brunswick Air Station; and
Assuring the survival of dairy farmers in New England.
Expected to easily win a re-election bid, but frustrated with partisan gridlock, in January 1996, Cohen announced that he had decided to retire from the United States Senate:
Twenty-four years ago, I stood before the press and a few friends here in Bangor and announced my intention to run for Congress. The people of Maine were kind enough to send me to the House of Representatives when I was 32 years old and then to the Senate in 1978. I've won six elections, served with six Presidents, cast more than 11,500 votes, and been at the center of the two great Constitutional crises of Watergate and Iran-Contra.
Serving Maine in the U.S. Senate has been the greatest honor of my life, and I have tried in every way to be worthy of the faith that has been placed in me. Maine people are known for their fierce independence and integrity, and I have tried to reflect those virtues in my service to the state…
… During my career, I've had to cast many historic and controversial votes. Throughout those difficult times, I was guided by a commitment to a sense of honor and a search for the truth, and strengthened in my resolve by the people of Maine who have placed so much trust in me.
Of the many decisions I have made during the past two decades, this one has been the most difficult. I am announcing today that I will not seek a fourth term to the Senate in 1996.
[Then] Senator William S. Cohen
Bangor City Council Chamber
January 16, 1996
In the aftermath of the announcement, Secretary Cohen publicly stated that he had been moved by the reaction of his constituents and colleagues, many of whom expressed great sadness over his decision. Nearly all were perplexed. Speculation regarding the reason for Cohen's decision was rampant. Lloyd Grove of the Washington Post quoted Cohen as saying:
I have an almost gothic preoccupation with time… tomorrow is not promised to any of us. During the Christmas break – or break down – I really asked myself, is this what I want to do for the next six years?… Waiting to answer a senseless quorum call for no other reason than to have a quorum call? The endless back and forth and waste of time? The sense that rather than painting the broad landscape, we're engaged in a pointillist approach – each little aspect of the dots? Because I don't see the situation improving… I like to think of myself as a person of action. I don't like to wait around.
Secretary Cohen left behind his twenty-four year career in Congress with the reputation of being an intelligent and honorable politician who served his state and his country with dedication and dignity. His expertise in defense and foreign policy issues was recognized across the partisan divide and would ultimately lead to the next stage in his distinguished career. Secretary Cohen announced he would return to private life to pursue international business opportunities and, through his writings and the media, promote a more thoughtful public discourse on national policy and political issues. Upon leaving Congress, he donated his congressional papers to the University of Maine in Orono, Maine.
SECRETARY OF DEFENSE WILLIAM S. COHEN
President William J. Clinton interrupted these plans when he offered then Senator Cohen the post of Secretary of Defense in his second administration. This marked the first time in modern American history that a president had offered a major cabinet position to a politician of the opposing party. Cohen revealed that prior to accepting President Clinton's offer, he and the President only met on two occasion to discuss his appointment. During the 2013 Cohen Lecture at the University of Maine, Cohen provided the audience with a candid inside look into one of those discussions:
[I said] that there are two things we need to agree on. Number One, you need to understand that if I agree to accept, I'll become part of your team and you will never have to worry about whether I am, after a cabinet meeting, in the back room speaking to my buddies up on the Hill, telling them look what these guys are talking about… But I want something from you. If you offer me this position and I accept, I want you to agree to never engage me in a political meeting… and he never did.
Ultimately, Cohen's dedication to his state and his country meant that there was only one option for Secretary Cohen and that was to accept President Clinton's offer. On December 5, 1996, President Clinton announced his selection of William S. Cohen as Secretary of Defense of the United States. President Clinton stated that Secretary Cohen was the, "right person… to secure the bipartisan support America's armed forces must have and clearly deserve." In responding to his nomination, Cohen said that during his congressional career he had supported a non-partisan national security policy and commended the president for appointing a Republican to his cabinet.
His nomination was well received by the media and up on Capitol Hill. During his January 1997 confirmation hearing, Secretary Cohen set forth his objectives as Secretary of Defense. These included reversing a steady budgetary decline that began in the 1980s, modernizing the armed services, and maintaining America's military readiness. He added that reversing recruitment and retention problems by enhancing pay and benefits and strengthening security relationships with countries around the world in order to reorient them from the Cold War to the challenges of a new era were also on his list of priorities. In an address before Congress on the eve of his confirmation, Cohen also stressed the need for bipartisan cooperation on national security issues, and restated that his priorities as Secretary would be the maintenance of quality personnel, the insurance of combat readiness, and the modernization of the nation's forces for the 21st century. After the confirmation process was complete, Secretary Cohen's nomination was unanimously approved by his former colleagues in the Senate, and on January 24, 1997, William S. Cohen was sworn in by Vice President Al Gore as the 20th Secretary of Defense of the United States of America.
I want to congratulate him on the swift confirmation of his nomination. It says a great deal about this extraordinary man that his Senate colleagues paid him the tribute of a unanimous vote approval. In so doing, the Senate sent a strong signal of its intention to work in a constructive and bipartisan spirit to preserve and enhance our national security. Bill Cohen is the embodiment of that spirit. Throughout his years as a Senator and a Congressman, he's reached across the divisions of party to strengthen our defenses.
U.S. President William J. Clinton
Secretary Cohen's swearing-in ceremony in the Oval Office
January 24, 1997
Secretary Cohen played a prominent role in directing the United States military actions in Iraq and Kosovo, including the dismissal of General Wesley Clark from his post as the NATO Supreme Allied Commander. Both Operation Desert Fox in Iraq and Operation Allied Force in Kosovo were launched just months after Al-Qaeda carried out the United States 1998 embassy bombing in Dar es Salaam, Tanzania and Nairobi, Kenya. Under the leadership of Secretary Cohen the U.S. military conducted the largest air warfare campaign since World War II in Serbia and Kosovo military operations on every continent during his tenure.
Cohen was also confronted with a variety of other issues during his years at the Pentagon helm which included:
The expansion of NATO and its relationship with Russia;
Continuing cooperative efforts between the U.S. and Russia, primarily though the "Cooperative Threat Reduction" program, to secure and destroy former Soviet nuclear, chemical, and biological weaponry; and
A myriad of national security issues related to Iraq, Libya, North Korea, and most notably the Arab-Israeli conflict.
Secretary Cohen also made countless foreign trips, developing strong relations with foreign leaders in over 60 countries around the globe.
Cohen served as Secretary of Defense for the duration of President Clinton's second term and was replaced by Donald Rumsfeld on January 20, 2001, following the inauguration of George W. Bush as the 43nd President of the United States. Speaking of his time as Secretary of Defense, Cohen stated in his Farewell Address to the troops at Fort Myers:
I have had the privilege of meeting with kings and queens, presidents and prime ministers, and princes, sultans and emirs and yes, parliamentarians the world over… but nothing has ever been more rewarding than to visit our troops [in the field, deployed overseas and on the high seas], in Bosnia, Kosovo, Korea, Kuwait [and] Saudi Arabia; to land on a carrier in the Gulf, where temperatures can run 120, 130, 140 degrees; to see our sailors and Marines carrying out their duties in that heat; to watch our Air Force put steel on target or deliver humanitarian relief to helpless victims of hurricanes, earthquakes or other natural disasters; to witness our Coast Guardsmen protect our shores or rescue those caught up in those 'perfect storms'… I marvel at your raw courage… your willingness to constantly train and prepare to fight the wars that can't be prevented.
Asked how he hoped people would remember him, Cohen replied, "fair-minded, tough-minded, and open-minded."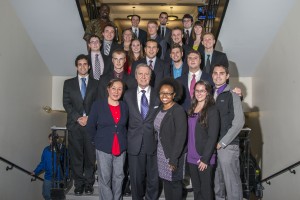 SECRETARY COHEN AFTER PUBLIC LIFE
Secretary Cohen left the Department of Defense and public life in 2001. In the months after leaving the DOD, he and three other former Pentagon officials founded The Cohen Group, a business consulting firm that seeks to "provide enterprises large and small the help they need to compete and succeed in the global market place." The Cohen Group has clients from around the world and has opened offices in Washington D.C; Beijing, China; Tianjin, China; and Gurgaon, Haryana.
Even after his retirement, Cohen's commitment to his home state of Maine has been unwavering. Secretary Cohen continues to support the University of Maine through the Cohen Institute for Leadership & Public Service, formerly known as the William S. Cohen Center for International Policy and Commerce, and personally returns to campus for each biennial Cohen Lecture.
Leaving public life did not mean an end to Secretary Cohen's achievements. In 2002, he was presented with the prestigious Woodrow Wilson Award for Public Service by the Woodrow Wilson Center of the Smithsonian Institute. In 2006, he participated in a meeting at the White House of former Secretaries of Defense and State to discuss United States foreign policy with officials from the Bush administration. He also serves as an advisory board member for the Partnership for a Secure America, and, along with former Secretary of State Madeline Albright, co-chairs a new "Genocide Prevention Task Force."
Secretary Cohen is also an accomplished author, who has written several books, including fiction, non-fiction, poetry, and an analysis of the Iran-Contra Affair. Below is a list of his publications:
Of Sons and Seasons (1978)
Roll Call (1981)
Getting the Most Out of Washington (1982)
The Double Man (1985)
A Baker's Nickel (1986)
Men of Zeal (1988)
One-Eyed Kings (1991)
Murder in the Senate (1993)
Easy Prey: The Fleecing of America's Senior Citizens and How to Stop It (1995)
Love in Black and White: A Memoir of Race, Religion, and Romance (2006)
Dragon Fire (2007)
Blink of An Eye (2011)
Collision (2015)
A scholar with degrees in classical Latin, Greek literature, and the law, hall-of-fame athlete, published author, distinguished public servant who as the son of working-class family rose to the highest levels in government, and successful businessman, William S. Cohen is, as the Christian Science Monitor called him, a "true Renaissance Man."