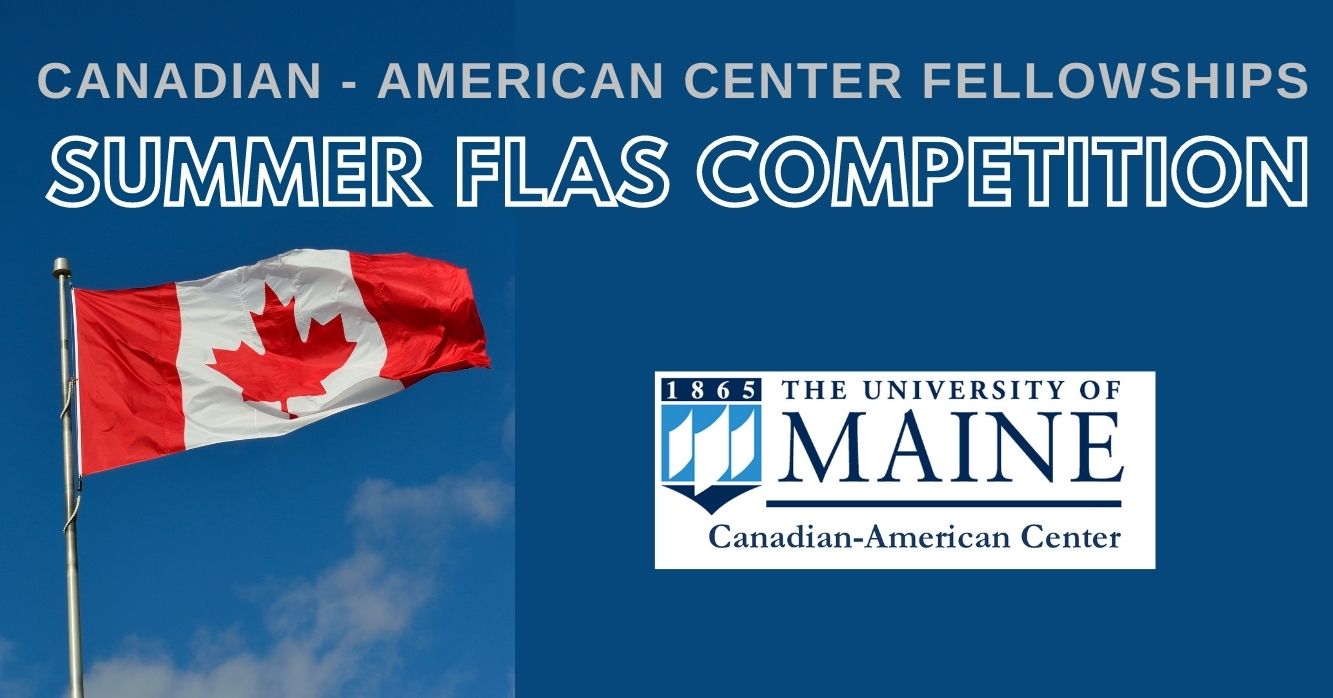 Summer FLAS Competition – Now accepting applications
The Canadian-American Center is now accepting applications for Summer 2022 Foreign Language Area Studies (FLAS) awards.
This award competition is open to all graduate students who wish to improve their French proficiency in Canada. 
The Award covers tuition up to $5000 and offers a $2500 stipend. 
Credits can be transferred to UMaine. 
For more information, visit this link.
OR
Contact Dr. Frederic Rondeau via email at frederic.rondeau@maine.edu.
ELIGIBILITY REQUIREMENTS 
To be eligible to apply for a Summer FLAS fellowship, a student must meet the following criteria: 
Be a US citizen or permanent resident 

Already be at the Intermediate or advanced level in French

Be enrolled or accepted in a full-time graduate program at UMaine

Be enrolled in a 6 weeks intensive summer language study (140 contact hours) in French
Application Deadline : March 15