UMaine Alpine Ski
The UMaine Ski Team competes in the Reynolds Division against several colleges in the state of Maine.
Our regular season is roughly 5 weeks long in the months of January and February, and very busy with races taking place on one or both weekend days for the length of the regular season. We travel to mountains across the State of Maine and compete against Colleges in Maine during our regular season.  
Both men and women's teams have the opportunity to qualify for postseason races and compete against top USCSA teams from around New England and the nation. We are a fun and competitive team working hard all season to qualify for postseason races and gain entrance to regionals and nationals year after year. We look forward to growing our team and encourage all levels of racers to join!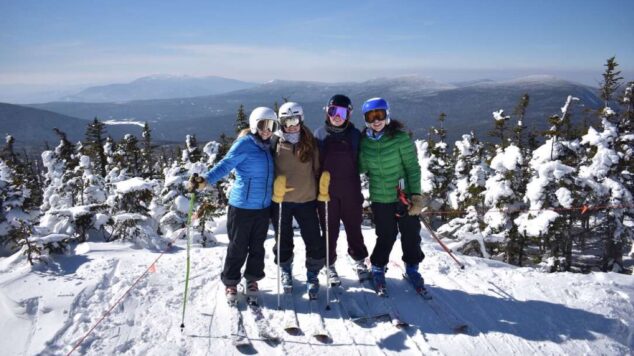 If you have any questions, feel free to contact:
President – Ethan Gates: ethan.gates@maine.edu
If you are interested in joining the club please complete the form below:
Follow us on social media:
Facebook: https://www.facebook.com/UMOski/
Instagram: @umaine_ski_team