Why MBS?
The Maine Business School is one of seven colleges at the University of Maine in Orono. At Maine's premier business school, you will receive an exceptional education centered on the core principles of business. Here you'll find a thriving, caring community working together to foster student success and belonging. Here are 8 reasons why the Maine Business School stands out from the crowd.
Core Curriculum for all BSBA Students
MBS students graduate with a Bachelor of Science in Business Administration. All business students, regardless of major, must complete 11 core courses to earn their degree. These courses provide a solid foundation of business principles and is the bedrock of our AACSB-accredited program.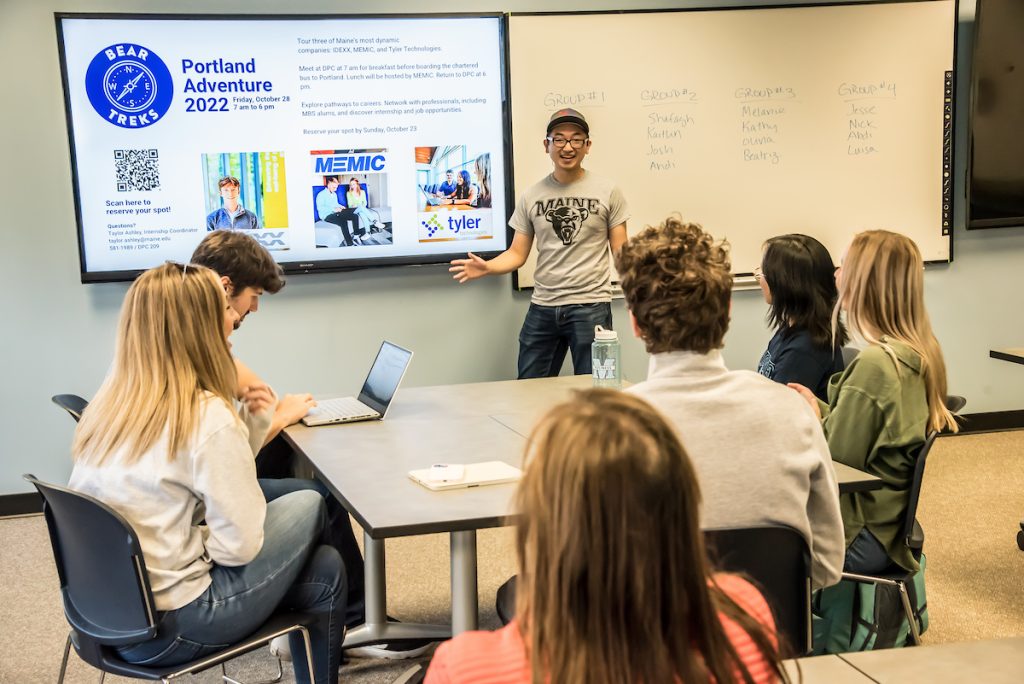 First-Year Research Learning Experience
Our students are offered opportunities to learn and build their analytical skills starting their very first semester. All first-year business students take part in our Management 101 Research Learning Experience. This hands-on interactive class will help students build community and lay the foundation for the rest of their academic career at the Maine Business School.
Supportive Community
Student success is critical to us at the Maine Business School. Students here have access to a team of full-time professional academic advisors who will guide you from your first class to graduation. We even have a dedicated first-year advisor and student support staff member.
Internships and Professional Development
The Maine Business School has its own Internship Center with a full-time internship coordinator. We encourage students to participate in our various professional development workshops throughout the year that will help them perfect their resume, learn interviewing skills, and help them network with businesses and organizations on and off campus.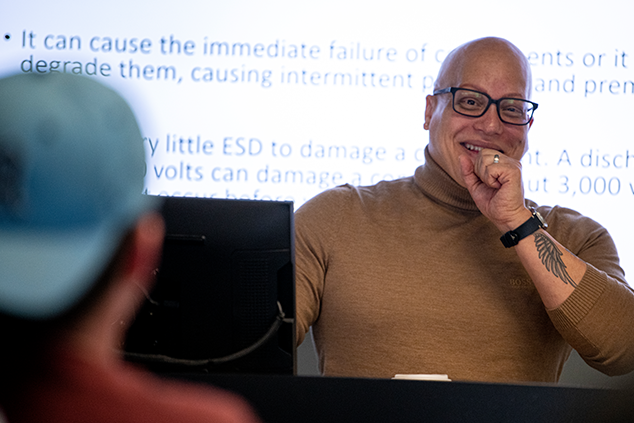 Access to Accomplished Faculty
Our full-time faculty members teach 98% of our undergraduate courses. Our faculty hail from six continents and have offices in the Donald P. Corbett Business Building, our home base. They are involved in our student organizations, act as faculty mentors, conduct research in their chosen field, and are active in supporting our students on and off campus.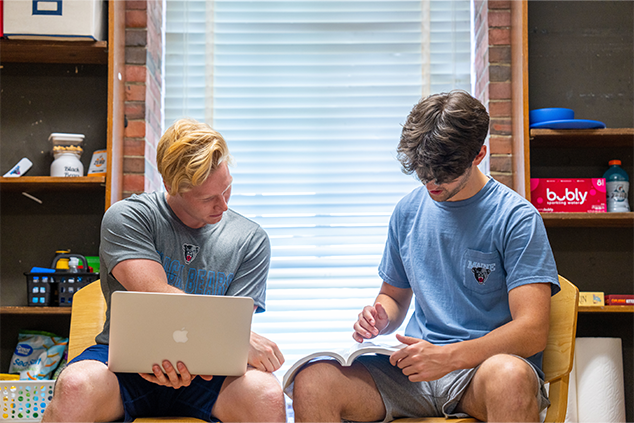 Living Learning Community
The majority of our first-year business students will live and learn together in our Business Living Learning Community (LLC) in Somerset Hall. Many of our first-year students will have similar class schedules, making it easy to find a study group or partner in the residence hall. Living in our Business LLC means you'll always see a familiar face on campus, whether it's in class, in the dining hall, or in your dormitory.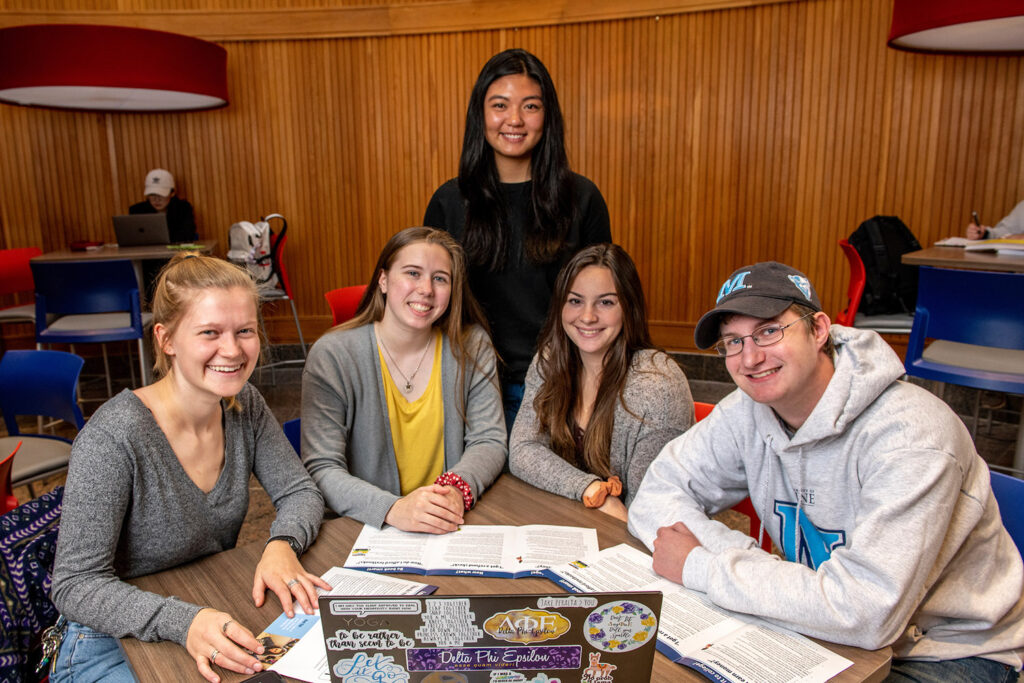 Ways to Get Involved
There are countless opportunities to get involved at the University of Maine. You can join a student organizations, play intramural sports, or become a volunteer. MBS has nine student organizations meant specifically for business students. The University as a whole has more than 200 organizations to join! You can find your people right here on campus.
Right Size
The Univeristy of Maine Orono has about 12,000 students. When you join the Maine Business School, you're joining a community of roughly 1,300 undergrads. We are small enough to provide you with a personal connection and meaningful experiences, but large enough to offer you a breadth of degree programs and opportunities to engage.