Maine Business Institute
Maine Business Institute

The Maine Business Institute programs are conducted by Maine Business School and Graduate School of Business faculty and staff, University of Maine partners, and business leaders and experts throughout Maine and beyond. We offer programs and resources for individuals and organizations that want to strengthen their skills, build leadership, and tackle the challenges holding them back from realizing success. Virtual learning means the Maine Business Institute can reach you where you are. Geography is no longer an obstacle.

Our training, certifications, and foundational skills programs will help individuals reach their career goals. Our custom programs and consulting offerings are thoughtfully customized to suit your organization's specific needs.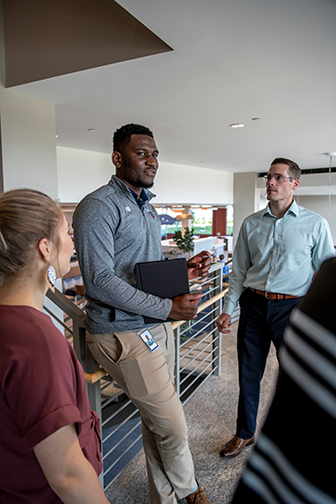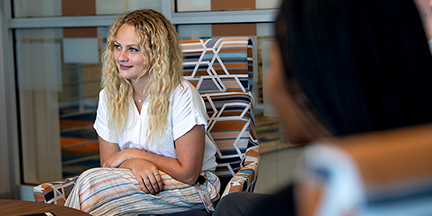 Training & Certificates
Change is inevitable but shouldn't be unreachable. The need to transform and adapt has never been more critical. As businesses pivot, employees need to be agile and adaptable. That's where our training and certificates come into play.

Whether you need to boost your advanced skills in Microsoft Office products or learn new technologies used in data analytics, MBI can help. Our certificates offer you formal recognition and can be a game-changer in your career.
Corporate Training & Development
Does your company need specific educational resources for your executives or employees? Our cohort of business experts creates personalized non-degree courses or seminars that deliver real value.

We can design practical, relevant programs in various formats in-person or digitally. Whether you are looking for a live in-person or online program or something more flexible and self-paced, we aim to help you position your company for future success.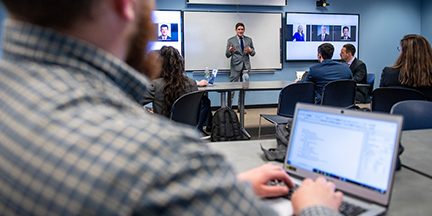 Foundation Courses
Don't let foundational knowledge keep you from advancing your career. You can attain a professional baseline of education through our Foundation Courses. You can enhance your knowledge in as little as 20 hours through our partners, depending on the topic. These self-paced, online courses provide learning in a way that is effective and suits your individual needs.
Consulting & Applied Research
Our faculty and industry partners will help you navigate through some of your toughest institutional challenges. Our network includes experts outside of our scope of expertise.
Example work: a whitepaper on well-being with BerryDunn.
Contact us to get started
Dr. Jason Harkins, Interim Exeutive Dean Dean of the Maine Business School, is the point person for the MBI.