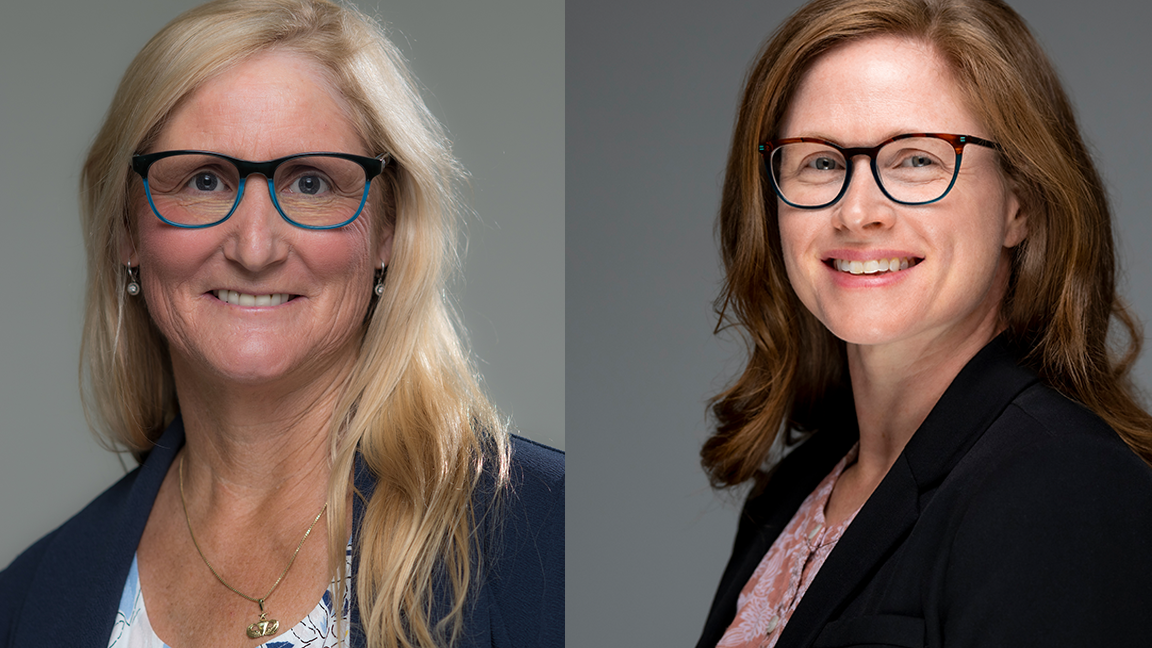 MBS Appoints Associate and Assistant Deans of Business
The Maine Business School is pleased to announce that Dr. Patti Miles and Dr. Meghan Gardner have assumed the roles of Associate Dean and Assistant Dean of Business, respectively.
Dr. Patti Miles, Professor of Management, has been Interim Associate Dean of Business since July 2022. She joined the MBS faculty in the fall of 2008 after completing her Ph.D. at the University of Texas, Arlington. The majority of her teaching has been in operations management at the undergraduate level and data analysis for business in the graduate program.
Originally from Thousand Oaks, California, Dr. Miles played golf at Weber University. She traded her clubs for fatigues, completed Army basic training, and joined the ROTC program. She spent 25 years in the Army, her last post being Lieutenant Colonel and Deputy Bridge Commander in Tulsa, Oklahoma.
It's the service aspect of the Associate Dean role that Dr. Miles connects with. "As a faculty member, I was focused on teaching and research, with minimal service," she says. "As Associate Dean, the job is all service, with research when I can fit it in." Her focus in her new roles is on helping staff, faculty, and students succeed.
Dr. Miles lives in Orono with her husband, Dr. Grant Miles, Associate Professor of Management at MBS. She has four kids in their 20s and 30s, and the entire family enjoys outdoor adventures.
Dr. Meghan Gardner joined the Maine Business School in May 2022 as the Academic Advisor and Student Support Specialist for the Graduate School of Business. She assumed the role of Assistant Dean of Business in April 2023. An alum of UMaine, Dr. Gardner earned her master's in English in 2009. She received her Ph.D. in Creative Writing and Literature from the University of Denver in 2014.
Originally from the Boston area, she has lived in Maine for nearly 20 years with her husband, Cory, and their 8-year-old daughter.
"I love that our student and staff communities have such a wide variety of professional, educational, and life experiences," Dr. Gardner says. "It enriches our programs and the work we do here at the Maine Business School and Graduate School of Business."